Today's front-page headlines from Marca, AS and Mundo Deportivo.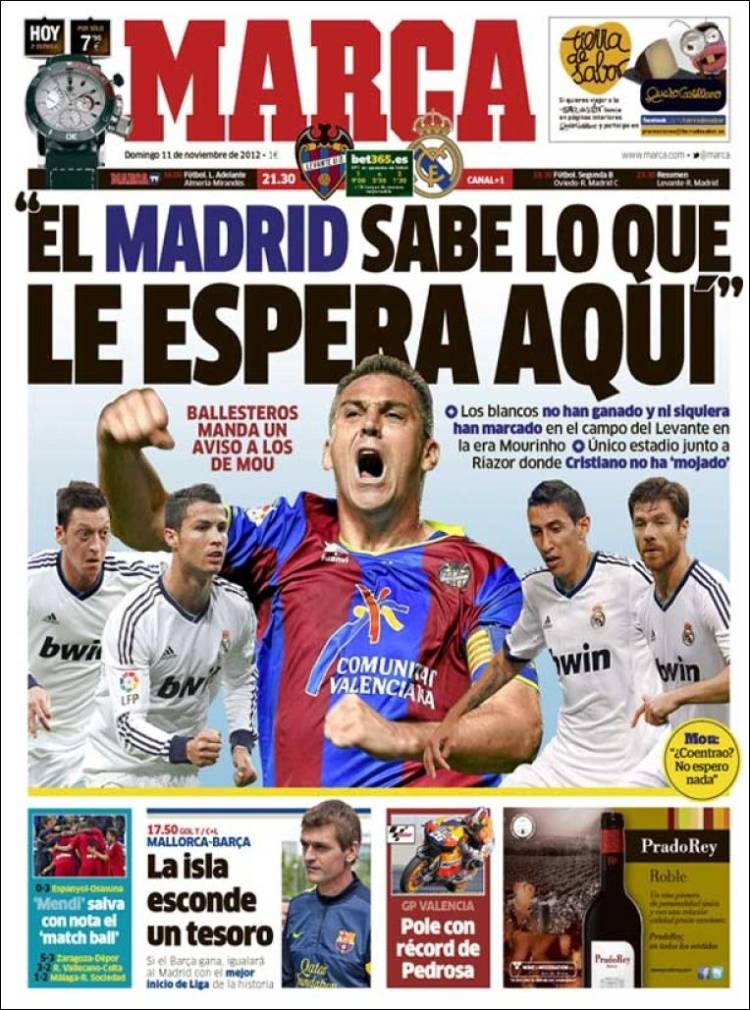 "Madrid know what to expect here"
Ballesteros sounds a warning to Mou's men
Los Blancos have not won and neither have they scored at Levante during Mourinho's era
The only stadium alongside Riazor where Cristiano has not celebrated
Mou: "Coentrao? I'm not expecting anything"
The island's hidden treasure
If Barca win they will equal Madrid's best-ever start to La Liga
'Mendi' saves the 'match ball' with note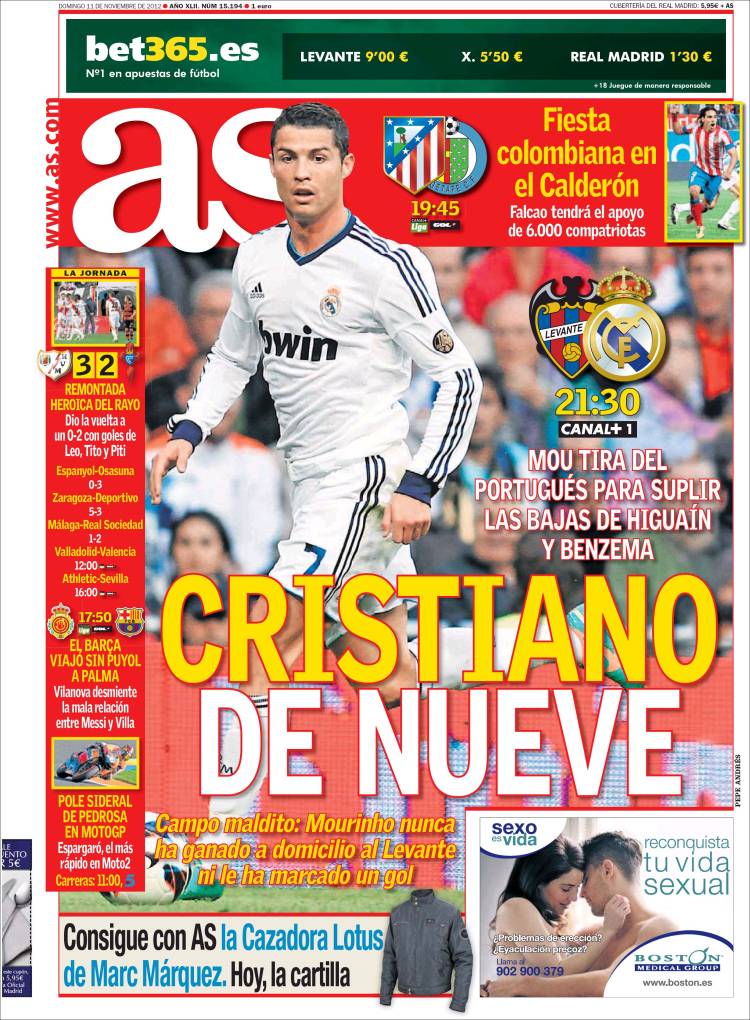 Cristiano Again – Mou throws the Portuguese in to overcome the injuries to Higuain and Benzema
A bad ground: Mou has never won at Levante and neither has he scored a goal
Colombian party in the Calderon – Falcao will have the support of 6,000 compatriots
Heroic comeback from Rayo – they recover from 0-2 with goals from Leo, Tito and Piti
Barca travel to Palma without Puyol
Vilanova denies there is bad feeling between Messi and Villa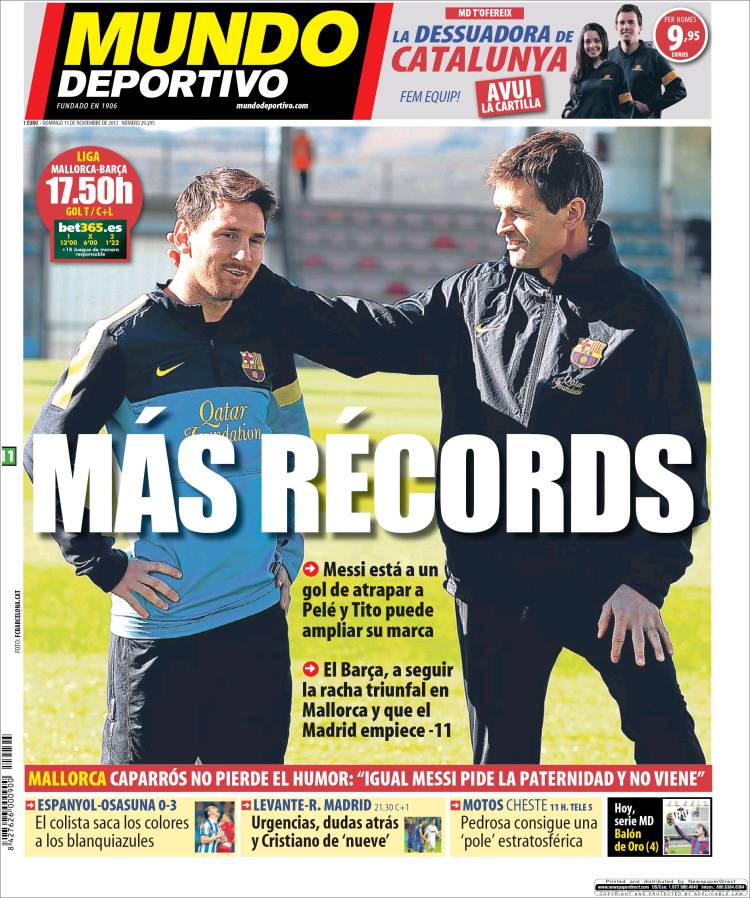 More Records – Messi is one goal away from catching Pele and Tito could extend his record
Barca set to carry on the triumphant run in Mallorca while Madrid start on -11
The bottom club lowers the colours of Los Blanquiazules
Emergency: doubts at the back and Cristiano as No 9
Caparros does not lose his sense of humour: "It's the same as if Messi asks to be a father and it doesn't happen"