Today's front-page headlines from Marca, AS and Mundo Deportivo…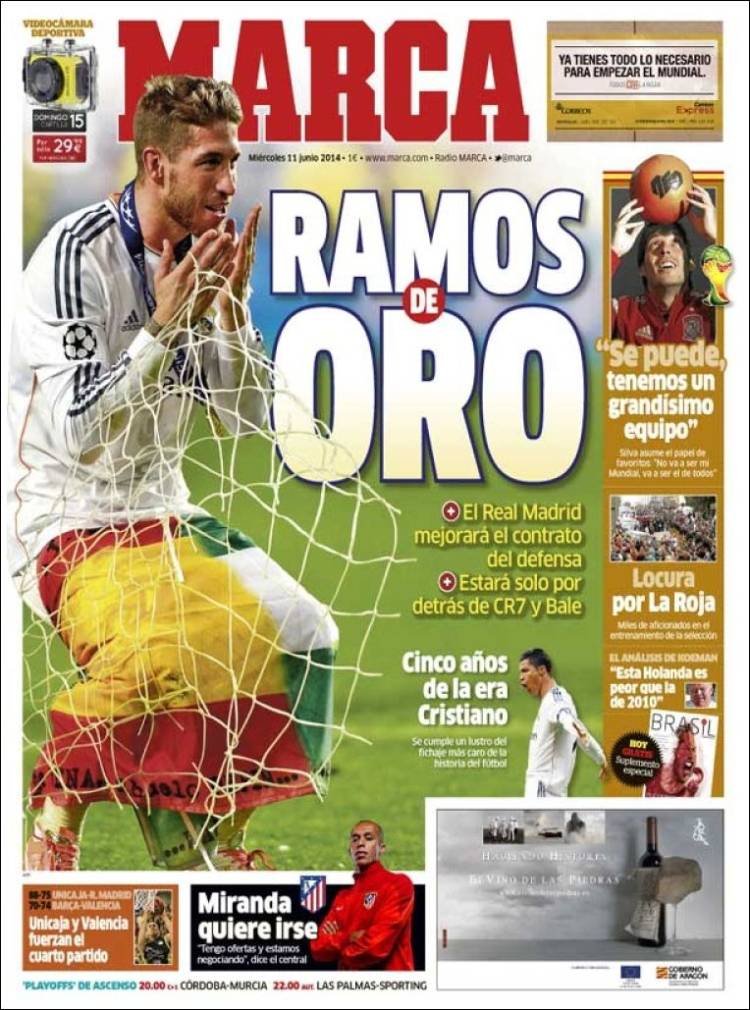 Golden Ramos
Madrid will improve the defender's contract
He will now only be behind Ronaldo and Bale
Five years of the Cristiano era. Five years today since the most expensive signing in the history of football
"We can do it, We have a great team." Silva takes on the role of favourites. "It's not going to be my World Cup, it's going to be everyone's World Cup"
Fans go crazy for La Roja. Thousands of fans turn up to the training session
Koeman's analysis: Holland are worse than in 2010
Miranda wants to leave: "I have offers and we are negotiating," says the centre-back.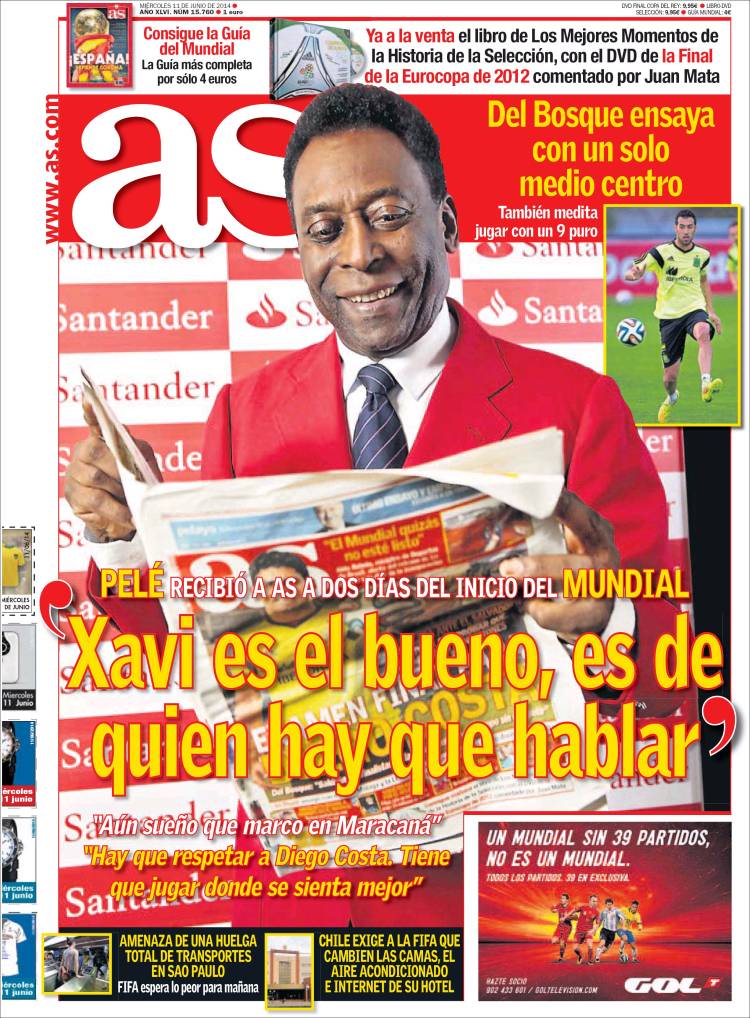 Xavi is the star, he's the one we should be talking about
Pele talks to AS two days before the start of the World Cup
I still dream about scoring in the Maracana
You have to respect Diego Costa, he has to play where he feels comfortable.
Del Bosque tries out formation with just one centre-back. He also considers an out-and-out striker
Threat of a transport strike in Sao Paolo; FIFA expect the worse tomorrow.
Chile call for FIFA to change the beds, the air conditioning and the internet in their hotel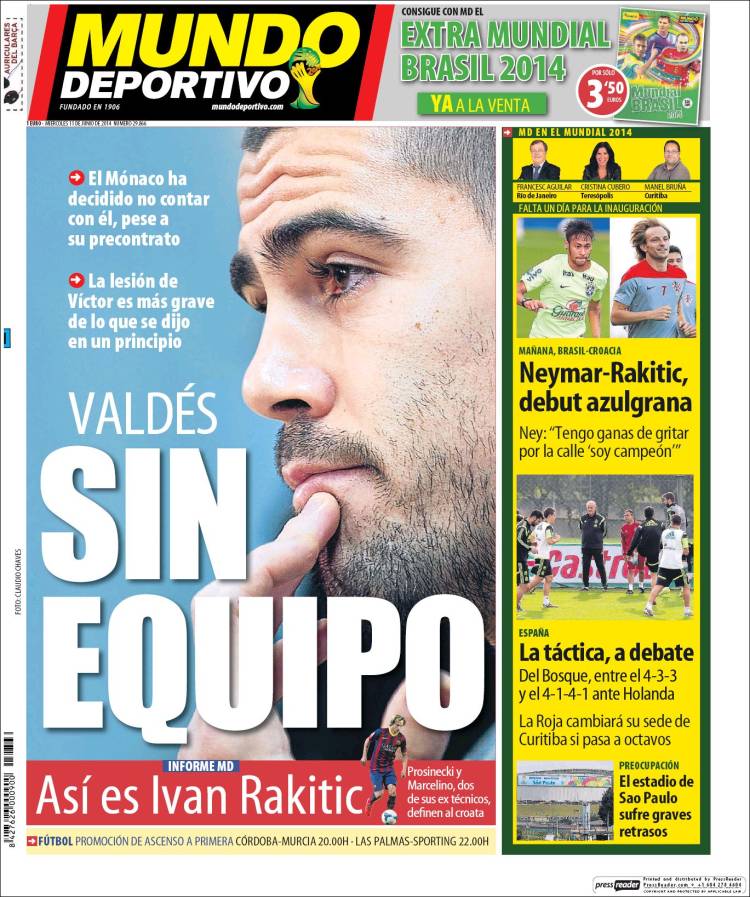 Valdes without a team
Monaco have decided against the deal despite the pre-contract agreement
The injury to Valdes is more serious than first thought
That's Ivan Rakitic: Prosinecki and Marcelino, two of his ex-managers on the Croatian
Neymar-Rakitic an Azulgrana debut
Ney: I want to shout in the streets 'I'm a champion'
Spain's tactics up for debate; Del Bosque considering a 4-3-3 and a 4-1-4-1 ahead of the Holland game
La Roja will change their base in Curibita if they reach the quarter-final
The Sao Paolo stadium suffers huge delays