Saturday's Front Page Headlines from Marca, Diario AS and Mundo Deportivo.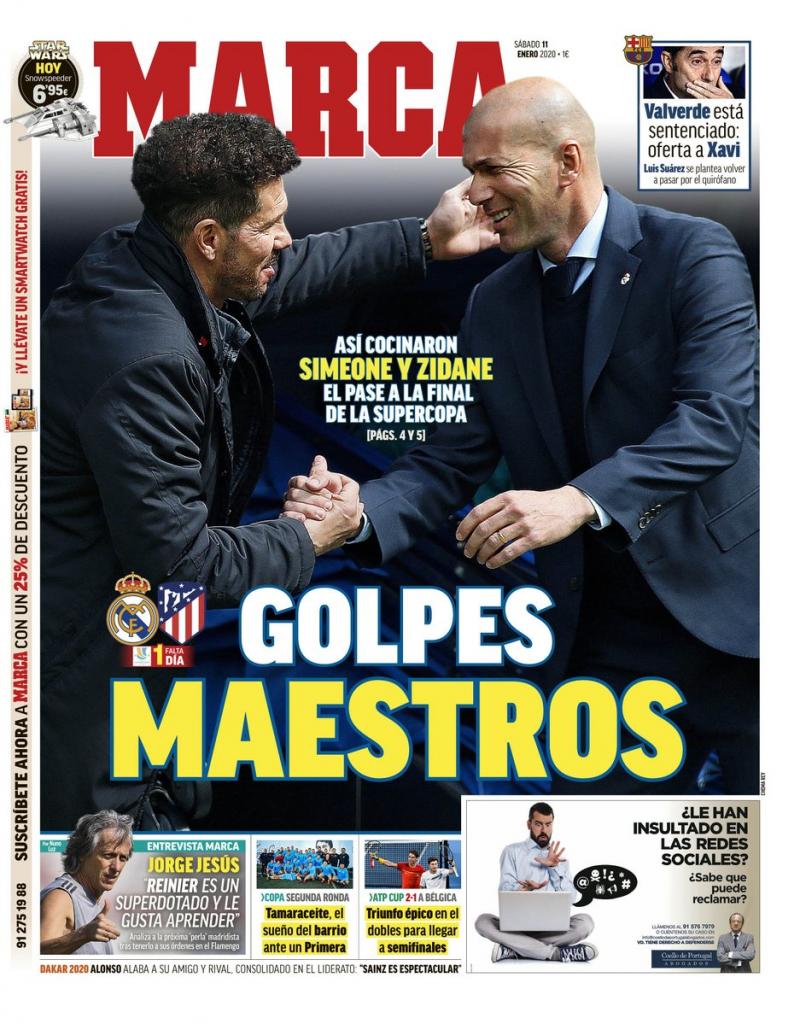 SUPERCOPA: Greatest Hits - Zinedine Zidane and Diego Simeone ready to do battle in the Spanish Supercopa final.
BARCELONA: Valverde has been 'sentenced' to exit Barcelona, with the club set to make an offer to Xavi Hernandez.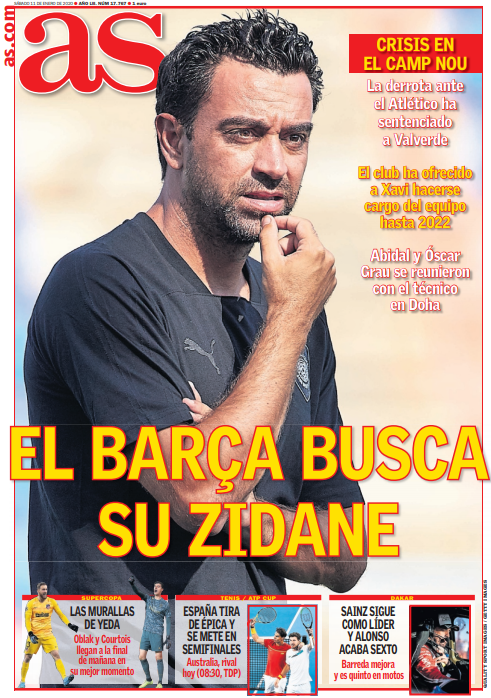 BARCELONA: Barcelona look for 'their Zidane' - Crisis at the Camp Nou, as defeat against Atletico Madrid in the Supercopa has put Ernesto Valverde on the brink of the sack, with former player Xavi Hernandez set to be offered a deal until 2022.
SUPERCOPA: The Walls Meet - Thibaut Courtois and Jan Oblak face off in the Spanish Supercopa final on Sunday.