Sunday's Front Page Headlines from Marca, Diario AS and Mundo Deportivo.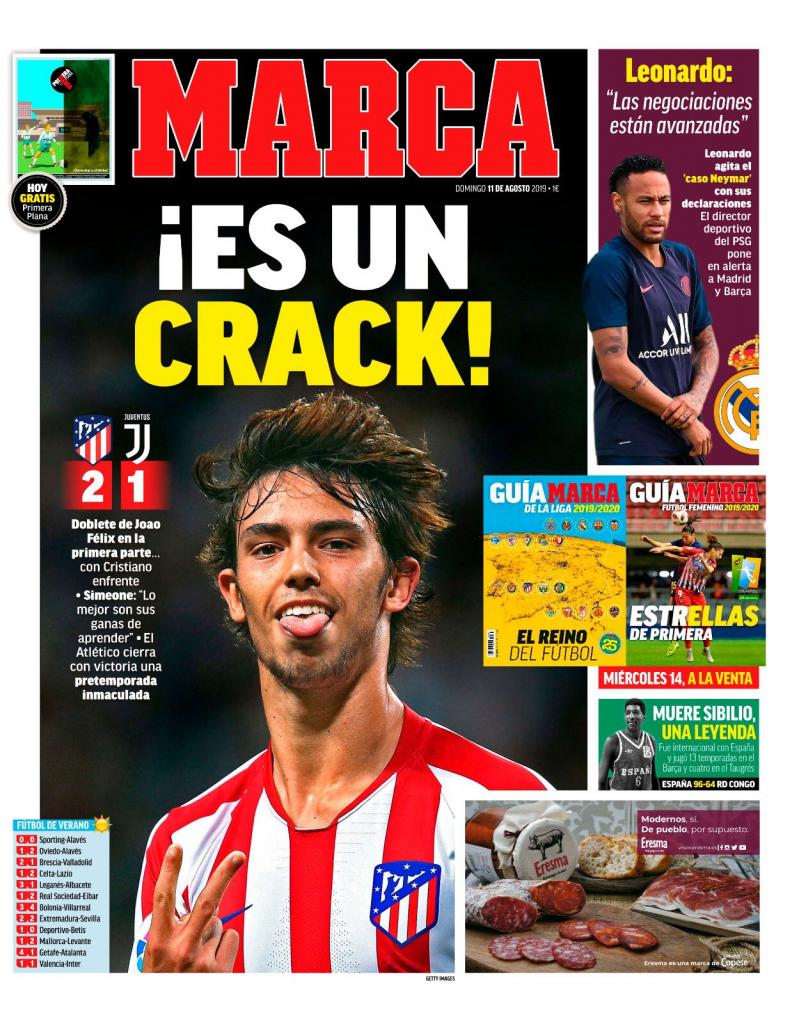 ATLETICO MADRID: 'Felix is Amazing', as the Portuguese international nets two goals against Cristiano Ronaldo in their final pre-season game with an unbeaten run.
ATLETICO MADRID: Manager Diego Simeone also hails Felix's attitude and willingness to learn.
REAL MADRID: 'Neymar negotiations with Real Madrid are already advanced' - PSG Sporting Director Leonardo has shaken on a deal to Real Madrid, but FC Barcelona remain on alert to the Brazilian.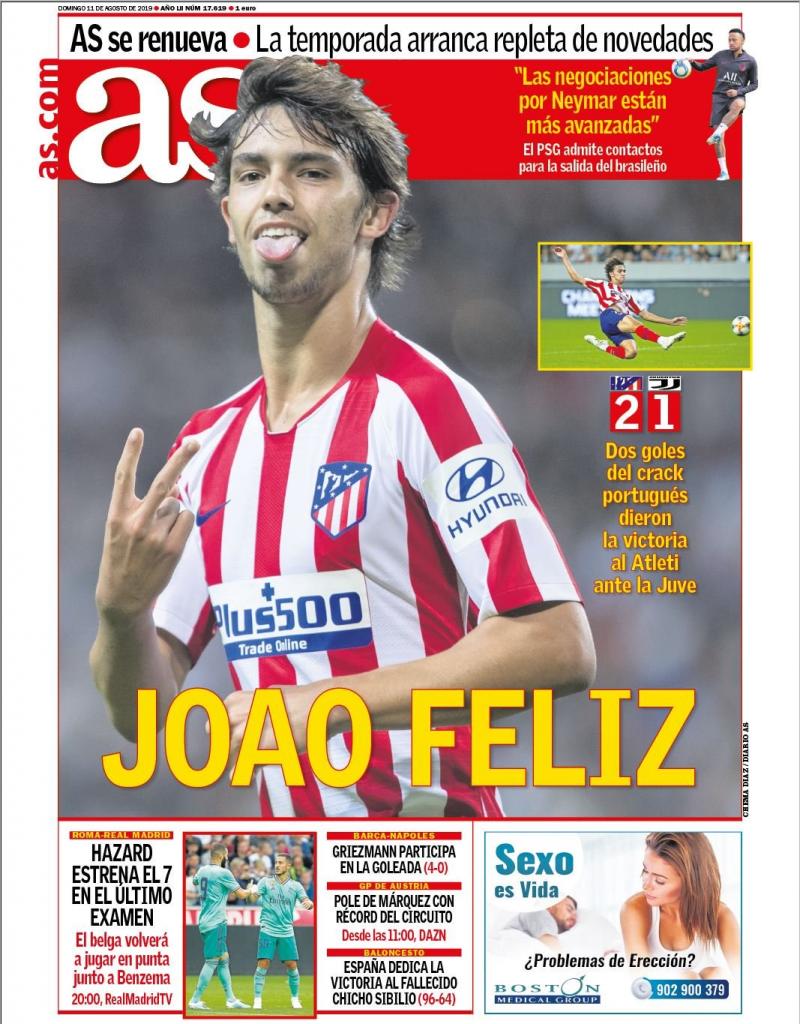 ATLETICO MADRID: Joao Feliz - As Portuguese international Joao Felix nets two goals as Atletico beat Juventus to end the pre-season campaign unbeaten.
REAL MADRID: PSG admit that negotiations for the exit of Neymar are at an advanced stage.
FC BARCELONA: Antoine Griezmann scores as Ernesto Valverde's side end their pre-season campaign with a 4-0 win over Napoli.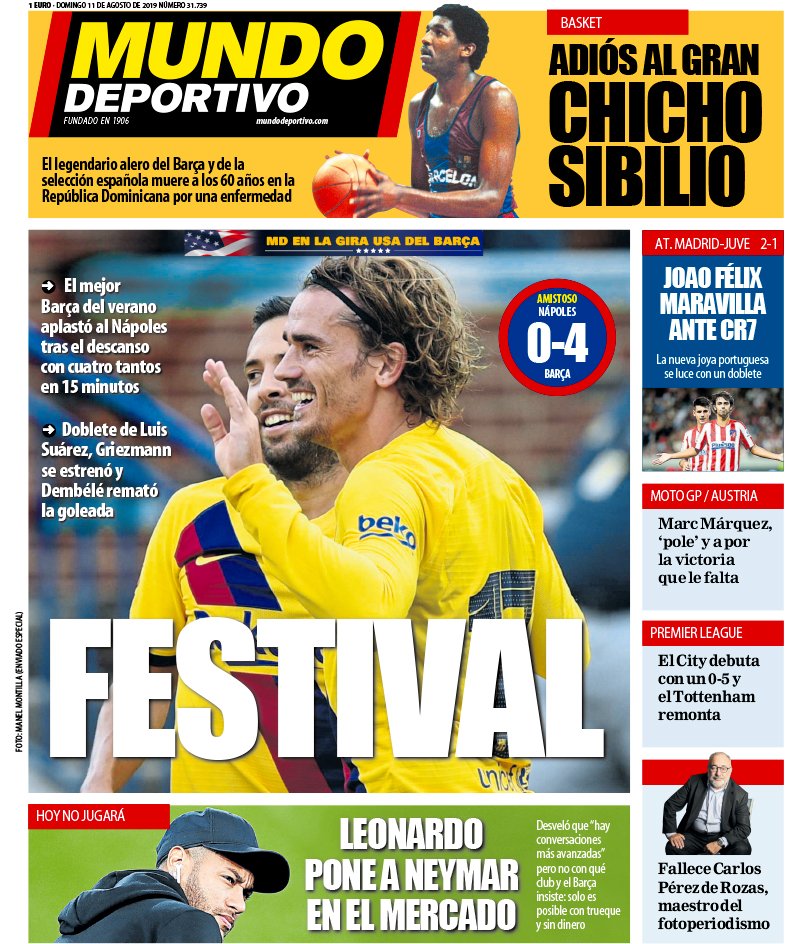 FC BARCELONA: FESTIVAL - FC Barcelona beat Napoli 4-0 in their final pre-season game, with four goals inside 15 second half minutes. Goals from Luis Suarez scores two, with Antoine Griezmann netting his first goal for the club, as well as Ousmane Dembele.
REAL MADRID: PSG Director Leonardo puts Neymar on the market - The former Brazilian confirms that talks are advanced, but refuses to disclose with who, with FC Barcelona insisting they will only look for a player swap deal.