Today's front-page headlines from Marca, AS and Mundo Deportivo.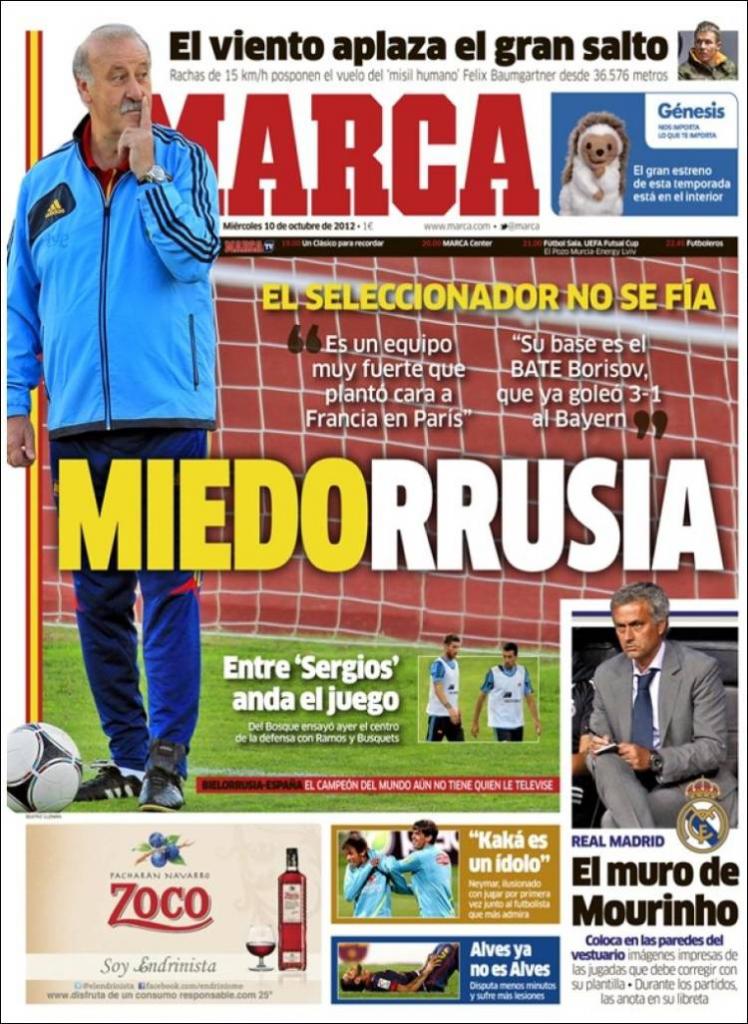 Belarus fear..the national team boss wary
"They are a very good team that stood up to France in Paris"
"Their base is BATE Borisov, who beat Bayern 3-1"
Between 'Sergios' in the race to play
Del Bosque yesterday started with Busquets and Ramos in central defence
Belarus-Spain: the World Champions still do not know who will televise it
"Kaka is an idol"
Neymar hopeful of playing next to the footballer he idolises for the first time
Alves is now not Alves - he plays less minutes and suffers more injuries
Mourinho's wall - he puts images of moves his squad need to correct on the dressing room wall
During games he writes them down in his little book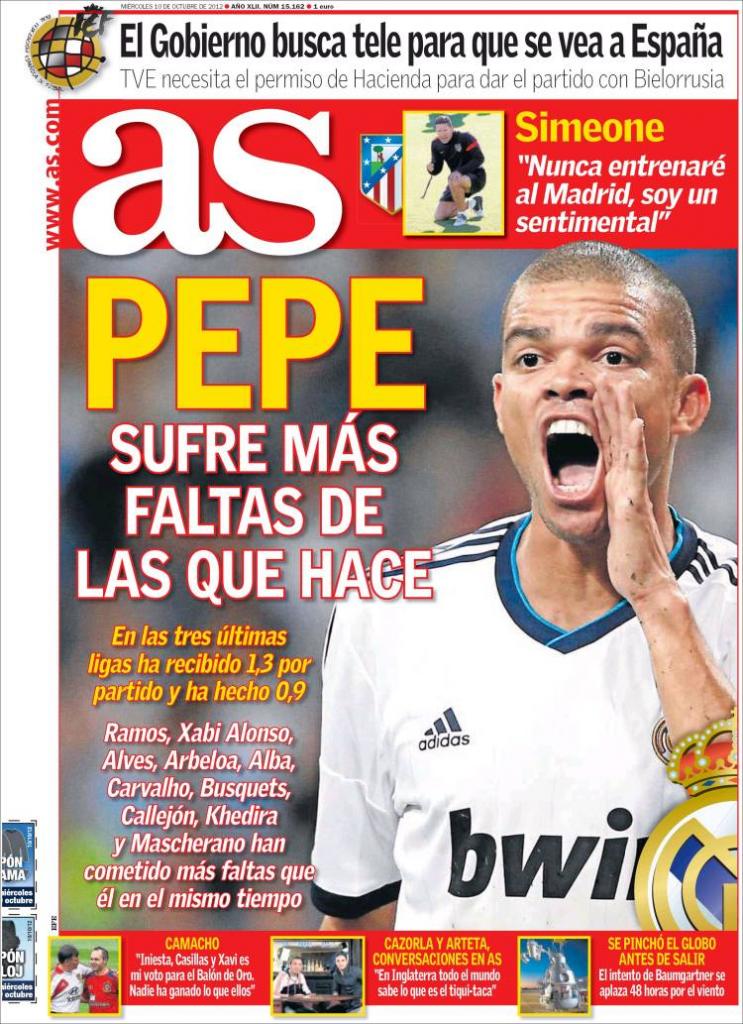 Pepe receives more fouls than he makes - in the last three games he has received an average of 1.3 and made 0.9
Ramos, Xabi Alonso, Alves, Arbeloa, Alba, Carvalho, Busquets, Callejon, Khedira and Mascherano have committted more fouls than him in the same time
Simeone: "I'll never coach Madrid, I'm a sentimentalist"
The government looks for a TV channel to televise Spain
TVE needs the permission of Hacienda to transmit the Belarus game
Camacho: "Iniesta, Casillas and Xavi get my vote for the Ballon d' Or. Nobody has won what they have"
Cazorla and Arteta in conversation with AS: "In England everybody knows what tiqui-taca is"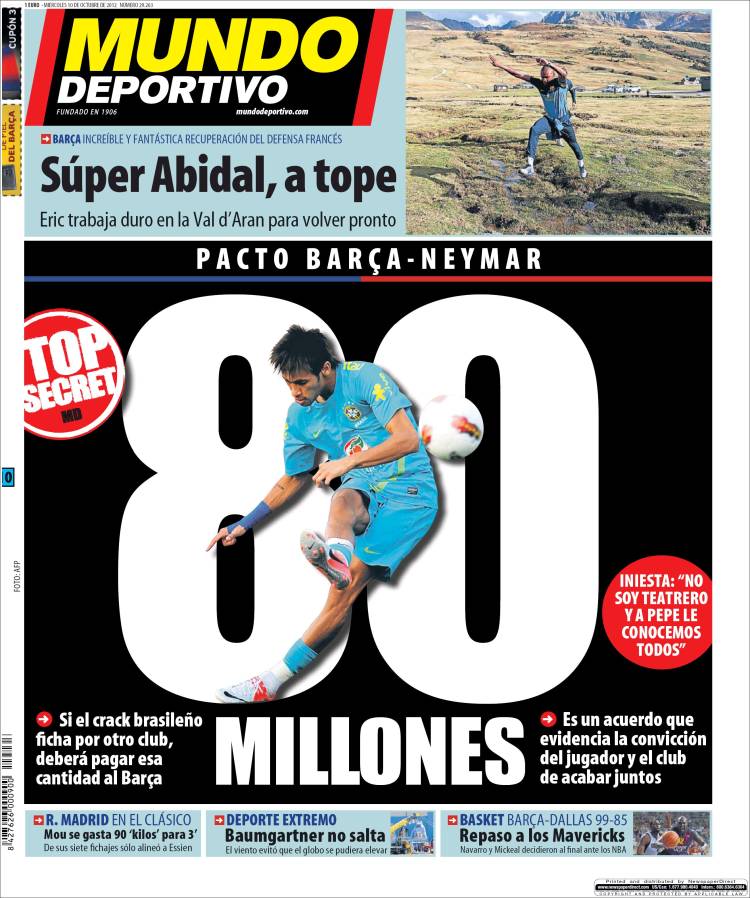 €80m: Barca-Neymar pact
If the Brazilian star signs for another club they will have to pay that figure to Barca
It is an agreement that shows the conviction of the player and club to end up together
Iniesta: "I'm not an actor and everyone knows about Pepe"
Super Abidal, at full strength - incredible and fantastic recovery from the French defender
Eric works hard at Val d' Aran so he can return soon
El Clasico - Mou spends €90m for €3m, of his seven signings only Essien lined up