Today's front page headlines from Marca, AS and Mundo Deportivo.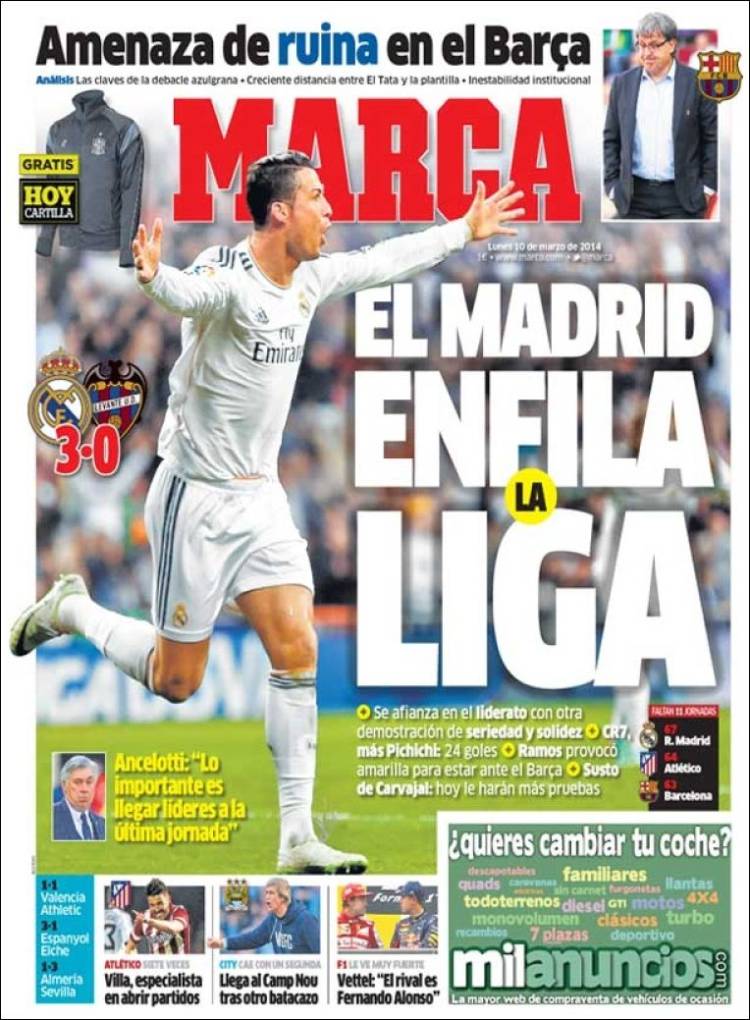 Madrid heading for La Liga
Ancelotti: "The most important thing is to be leaders on the last match day"
Madrid secure top spot after a demonstration of discipline and solidity
CR7 is the Pichichi with 24 goals
Ramos got himself booked so as to be available for the Clasico
Carvajal scare: Today they will test to see the extent of the damage
Threat of ruin at Barca
The keys to the debacle at Barca
Tata and the team are growing apart
Institutional instability
Villa, the specialist at opening up games
City arrive at Camp Nou after another shock loss
Vettel: "My rival is Fernando Alonso"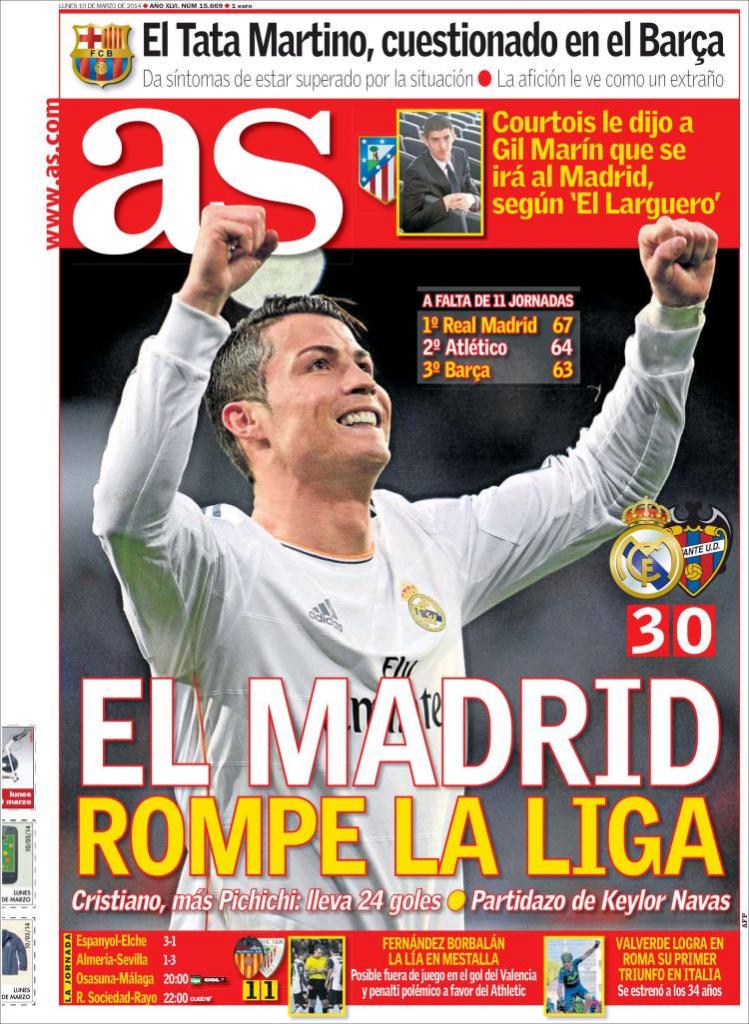 Madrid take over La Liga
Cristiano is the Pichichi: 24 goals
A great game by Keylor Navas
Courtois said to Gil Marin that he will go to Madrid, according to 'El Larguero'
Tata Martino questioned by Barca
There are signs that the situation has gone beyond the coach
The fans do not look kindly on him
Fernandes Borbalan makes a mess at Mestalla
It is possible that Valencia's goal was offside and a controversial penalty is given to Athletic
Valverde wins in Roma his first triumph in Italy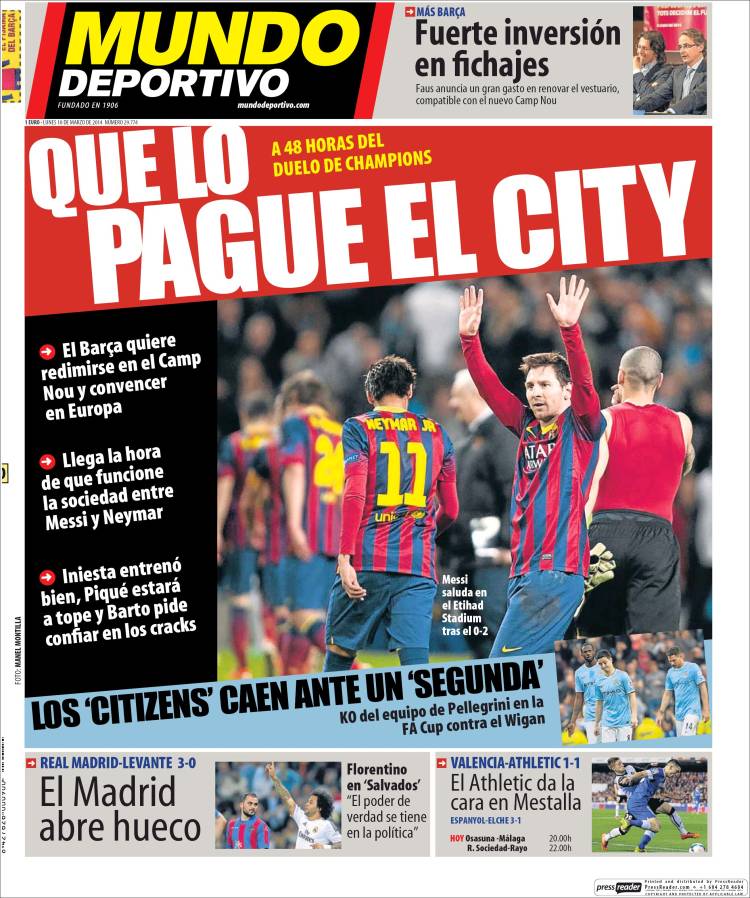 What can City offer!
48 hours to the duel of the Champions
Barca want to redeem themselves at Camp Nou and convince all of Europe
The hour arrives where Messi and Neymar need to work together
Iniesta trained well, Pique will be ready and Barto asks for confidence from the fans
The Citizens fall against a Championship side
Knocked out in the FA Cup by Wigan
Players to be invested in
Faus announces that the club will spend big to renovate the team, along with the development of Camp Nou Nuevo
Madrid open up a four point gap
Florentino en 'Salvados': "The power of truth lies in the political situation"
Athletic show up at Mestalla