Today's front-page headlines from Marca, AS and Mundo Deportivo.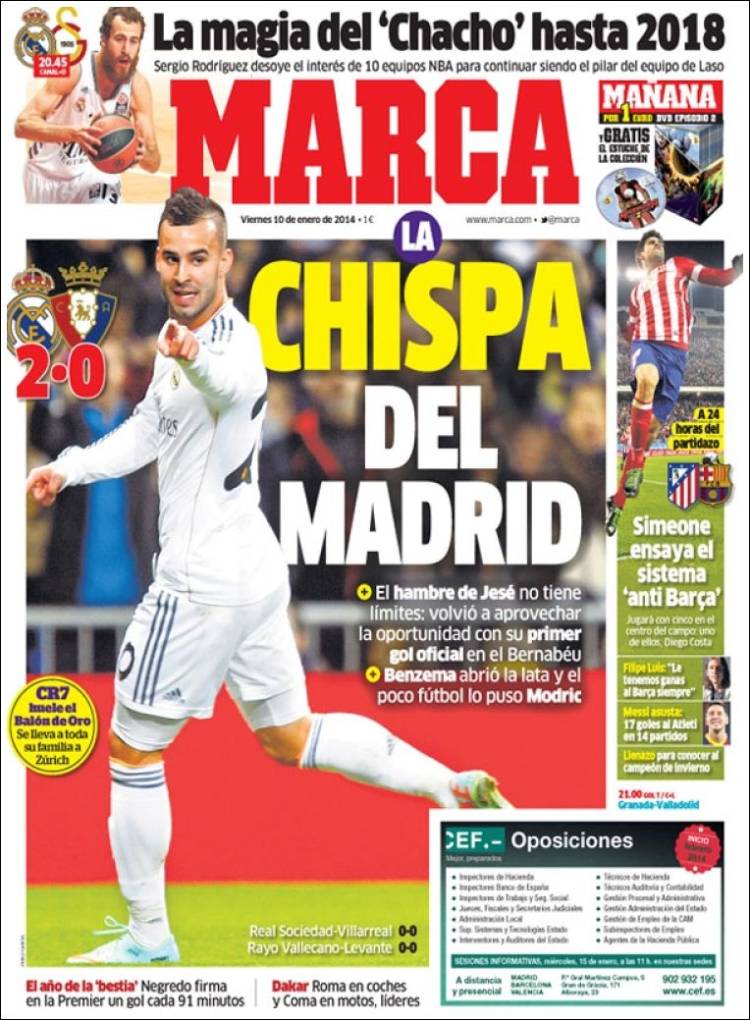 The Spark of Madrid
The hunger of Jese has no limits: He return to take advantage of the chance given to him by scoring his first goal at the Santiago Bernabeu
Benzema opened the scoring while Modric went about playing football
CR7 can smell the Balon d'Or
He is taking all his family to Zurich
Simeone tests out his 'anti-Barca' system
He will play with five midfielders and one of them will be Diego Costa
Filipe Luis: "We have great enthusiasm to meet Barca as always"
Messi fear: 17 goals against Atleti in 14 games
The year of the Beast: Negredo is scoring a goal in the Premier League every 91 minutes
Dakar: Roma in cars and Coma in the motorcycles, are leading
The magic of Chacho until 2018
Sergio Rodriguez turns down interest of 10 NBA teams to continue with Laso's team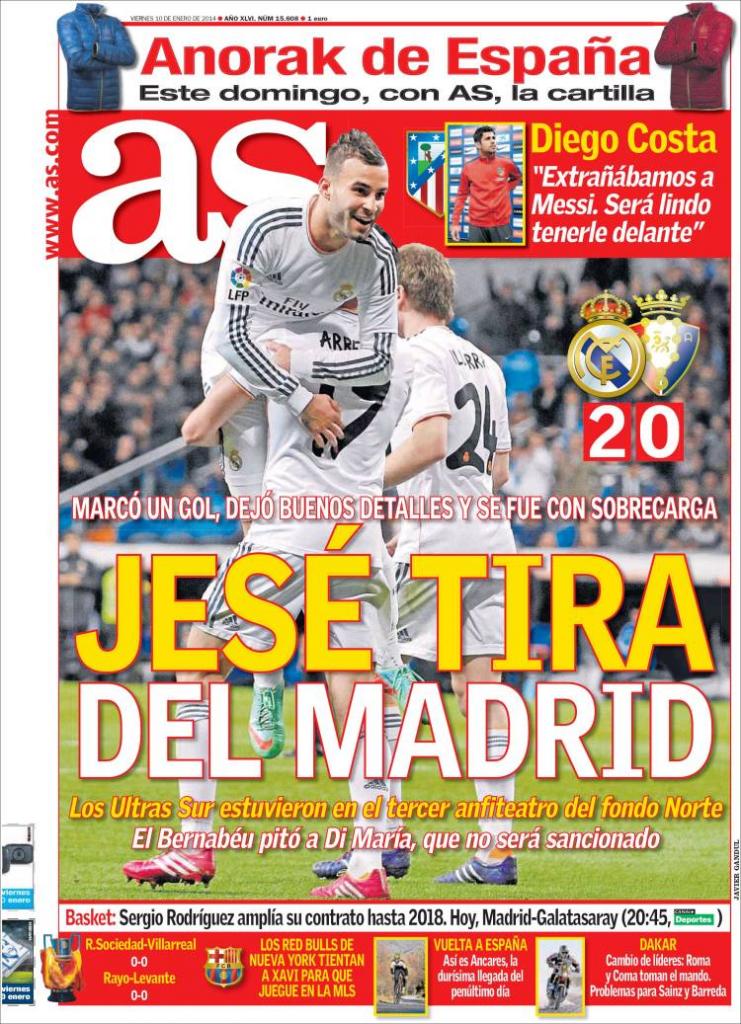 Jese does it for Madrid
He scores a goal and was great throughout and only had to be withdrawn due to a muscle problem
The Ultra Sur were in the Northern third tier
The Bernabeu jeered Di Maria who will not be sanctioned
Diego Costa: "We will surprise Messi. It will be nice to have him up front"
Sergio Rodriguez extends his contract until 2018
New York Red Bulls try to tempt Xavi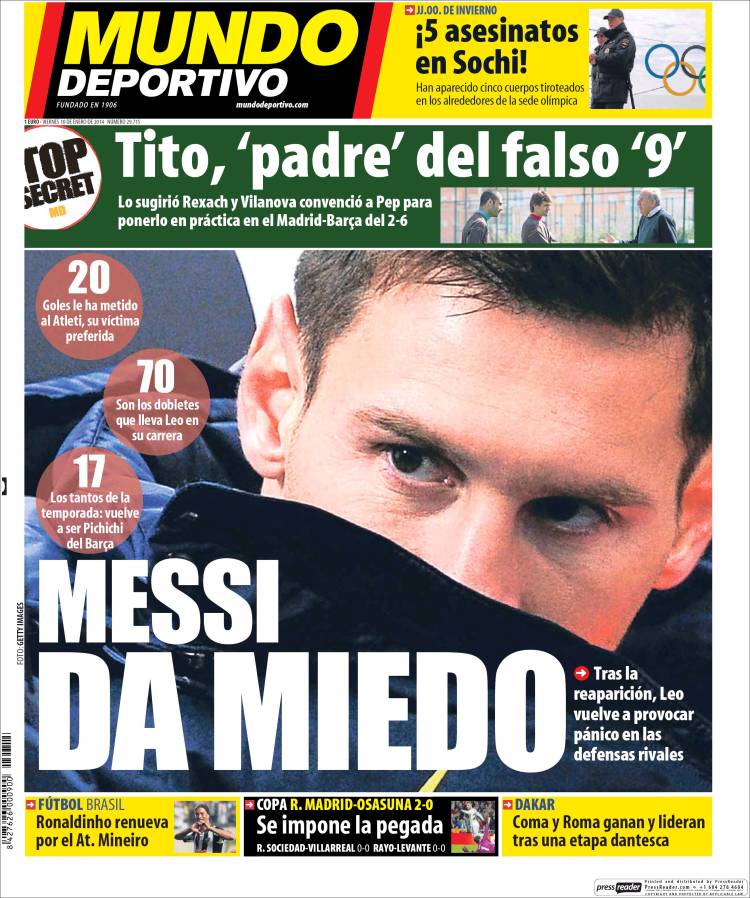 Messi fear
20 goals scored against Atleti, his favourite victim
70 doubles he has scored in his career
17 goals and he returns to be the Pichichi for Barca
After his return, Leo is provoking panic amongst rival defenses
Tito, the father of the false '9'
It was Tito who suggested it to Rexach and convinced Pep to put it into practice for the Madrid 2-6 Barca game
5 assassinations in Sochi
Five bodies have shown up in the outskirts of the Olympic city
Madrid land a punch
Football: Ronaldinho renews with Atletico Miniero