Today's front-page headlines from Marca, AS and Mundo Deportivo.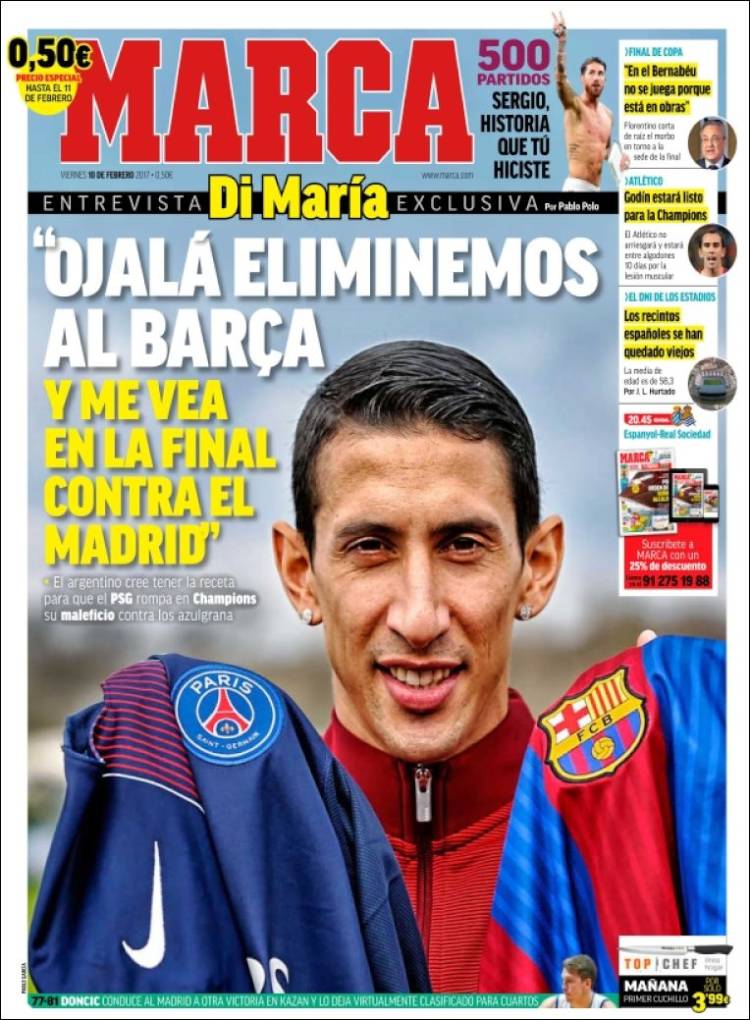 "Hopefully we can eliminate Barca and play Madrid in the final"
Di Maria believes he has the recipe to help beat Barca with PSG
Historic! - 500 Real Madrid games for Sergio Ramos
"You can't play in the Bernabeu as it's under construction' - Florentino Perez rules out stadium for CDR final
Godin will be ready for the Champions League
Spanish stadiums have stayed outdated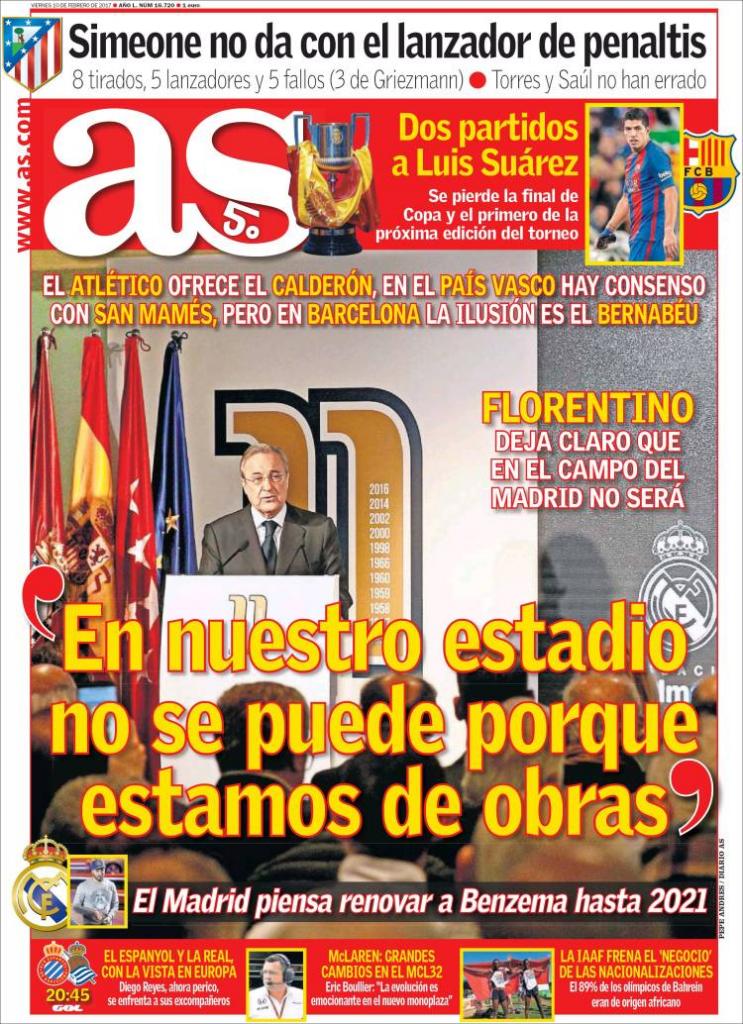 "You can't play in our stadium as there will be works"
Atletico offer the Calderon and San Mames is available but only Barca have the Bernabeu CDR illusion
Florentino Perez rules out Bernabeu for CDR final
Real Madrid consider renewing Benzema contract until 2021
Simeone doesn't have a specialist penalty kick taker - 8 have taken, 5 scored, 5 misses (3 of those Griezmann), Torres and Saul haven't missed
2 match ban for Suarez - the CDR final and the first game of next year's competition
Espanyol v Real Sociedad - with a view for Europe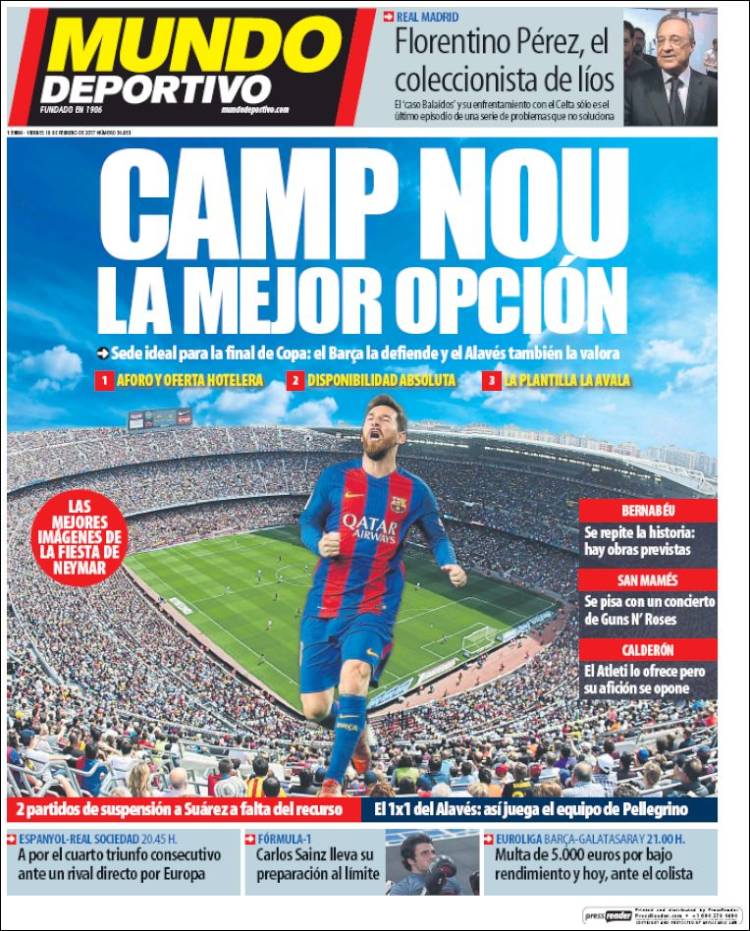 Camp Nou - the best option
The ideal venue for the Copa: Barca would support it and it would have value for Alaves
1) Capacity and lots of hotels, 2) Complete availability, 3) The club guarantees it
Bernabeu - reconstruction work, San Mames - Gun N Roses concert, Calderon - it offers but the fans oppose it
2 matches suspended for Suarez, How Alaves play under Pellegrino
Florentino, a collector of mess
Espanyol looking for 4th consecutive league victory over European rival