Monday's front page headlines courtesy of Marca, Diario AS and El Mundo Deportivo.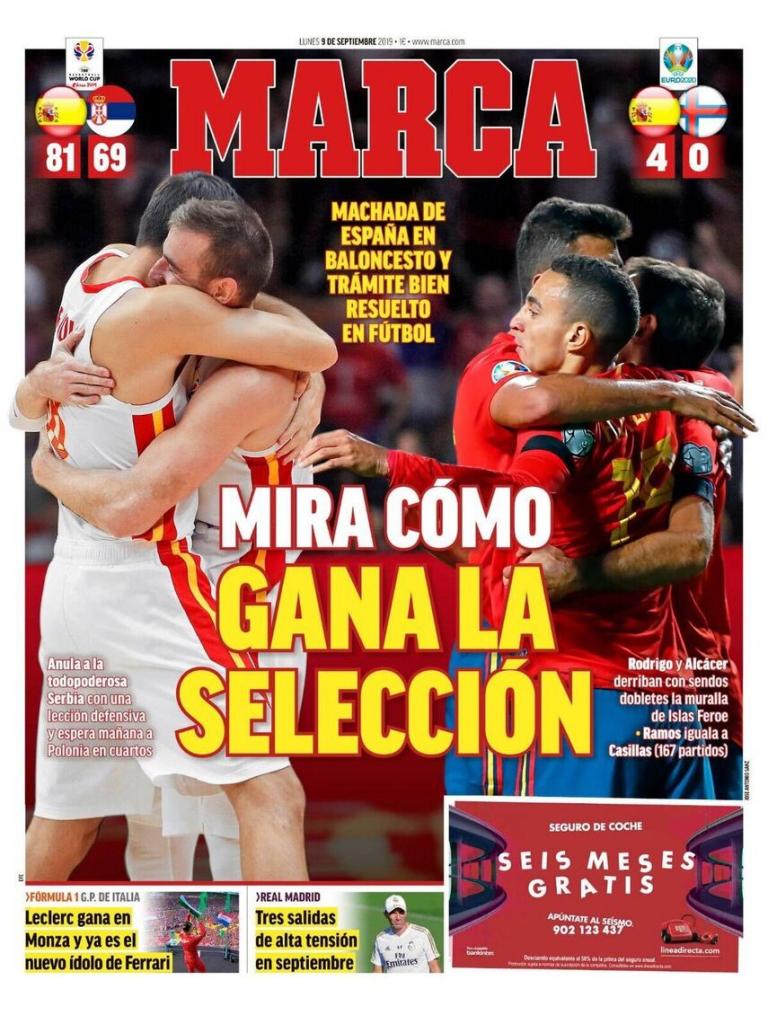 SPAIN: Look how the national teams win - a show of bravery and success for Spain in Basketball and a well resolved formality in the football.
SPAIN: Rodrigo and Alcácer bulldoze the rival with a double each the Faroe Island's wall. Ramos equals Iker Casillas' record.
REAL MADRD: Three exits of high tension in September.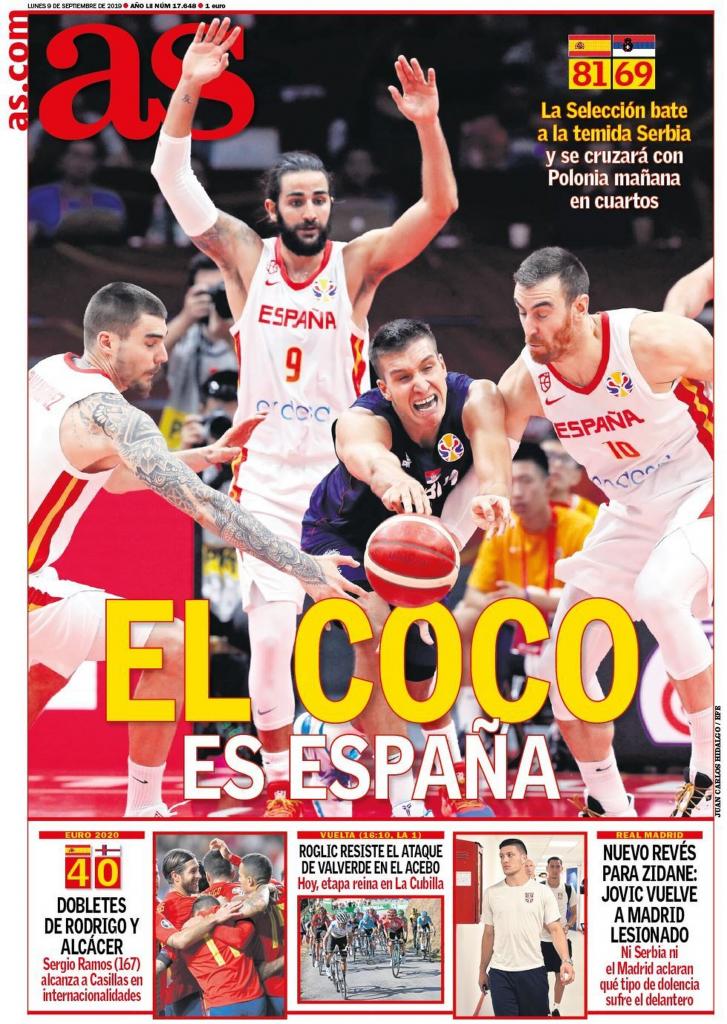 SPAIN: Double from Rodrigo and Alcácer. Ramos catches Iker Casillas' record with 167 matches.
REAL MADRID: New setback for Zidane - Luka Jovic returns to Madrid injured. Neither Serbia, nor Madrid clarify the extent of the injury.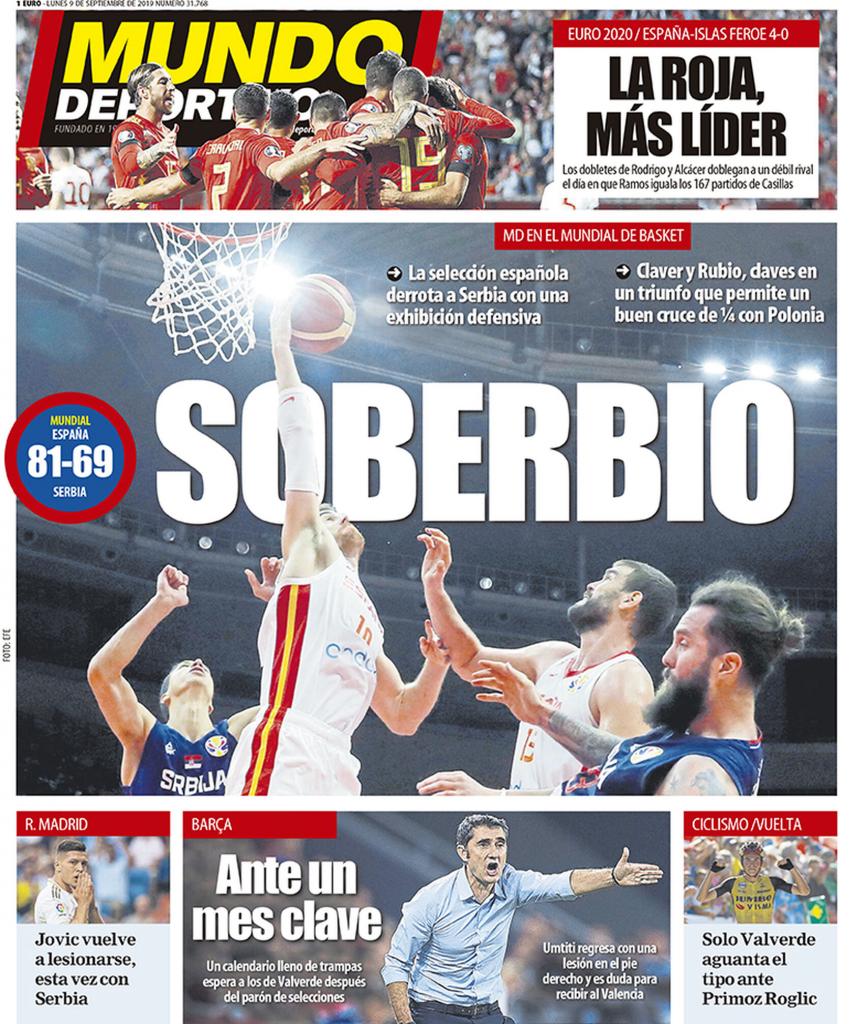 SPAIN: Spain is leading or than ever - The doubles of Rodrigo and Paco Alcácer defeat a weak rival on the day that Ramos equals the 167 matches of Iker Casillas.
BARCELONA: A key month - A busy fixture list full of traps and hope after the international break.
BARCELONA: Umtiti returned injured with his right foot and is a doubt for the Valencia game.
REAL MADRID: Jovic returns injured, this time with Serbia.