Today's front-page headlines from Marca, AS and Mundo Deportivo.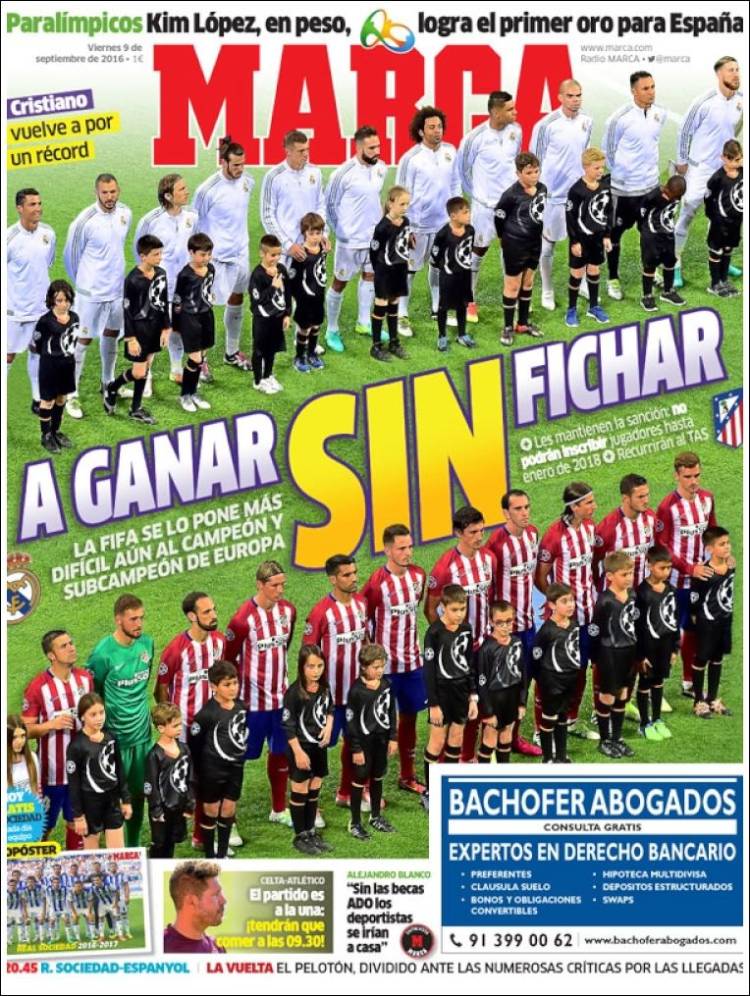 To win without signing
FIFA makes it even harder to be champion of LaLiga and Champions League
They keep the transfer ban: the clubs can't register players until January 2018
The court of arbirtaration is a last resort
Cristiano - returns for a record
Celta v Atletico - the match is at one - they have to eat at 09.30!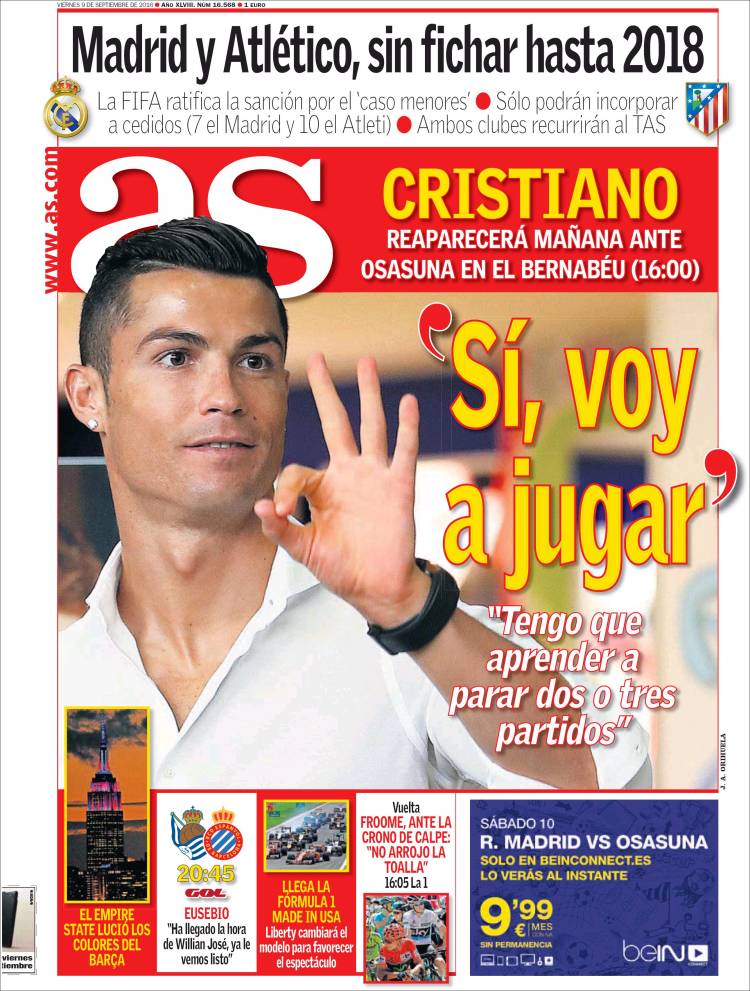 "Yes, I'm ready to play"
'I have to learn to stop two or three games'
Cristiano - is back tomorrow before Real Madrid's game with Osasuna
Madrid and Atletico - cannot sign players until 2018
FIFA ratifies the ban after signing young players - both clubs to appeal the ban to the Court of Arbitration for Sport
The Empire State Building lights up in Barca colours
Real Sociedad v Espanyol - Eusebio: Willian Jose's time is coming and we are ready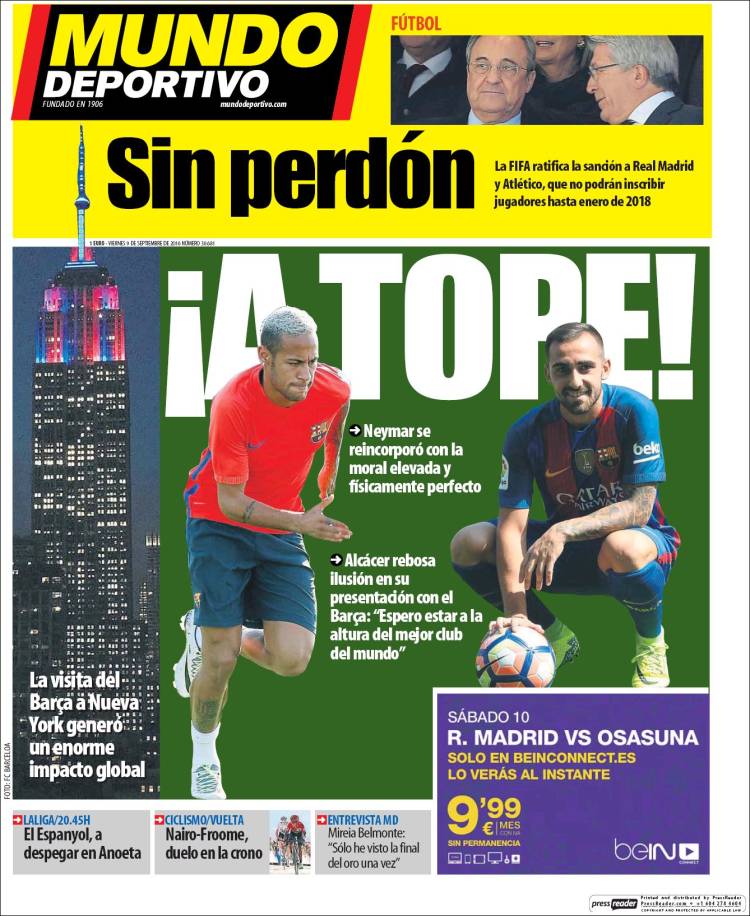 All out!
Neymar is back with good spirits and physically perfect
Alcacer - grand ambitions at Barca - 'I want to be at the top with the best club in the world'
Without forgiveness - FIFA ratifies the transfer ban against Real Madrid and Atletico so they cannot sign players until January 2018
The visit of Barcelona to New York generates a massive global impact
Espanyol take off to the Anoeta