Today's front-page headlines from Marca, AS and Mundo Deportivo.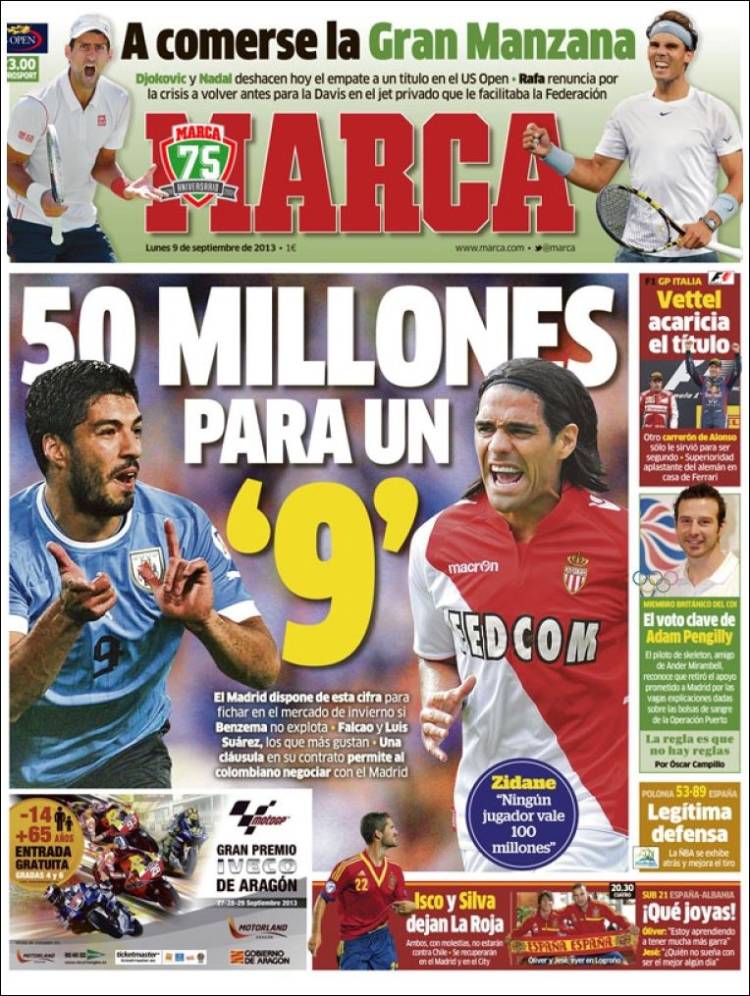 50 million for a no. '9'
Madrid are ready to make a move with this figure in January if Benzema does not explode
Falcao and Luis Suarez they like the most
A clause in the contract of the Columbian allows him to talk to Madrid
Zidane: "No one player is worth €100 million"
Isco and Silva leave La Roja
The two, both injured, will not play against Chile
They will return to recover in Manchester and Madrid
Enticing spectacle in the Big Apple
Djokovic and Nadal to break their deadlock in the number of US titles they have won
Rafa gives in by declaring he will return for the Davis Cup in a private jet provided by the Spanish federation
GP Italia: Vettel closes in on title
Another great race by Alonso only to come out second
Devastating superiority displayed by the German in Ferrari's home
The British member of the Olympic committee, Adam Pengilly, was the key vote
He admits he retired his support that he promised Madrid due to the vague explanations given over the Operation Puerto case
The rule is there are no rules
Spain Under 21: What joy
Oliver: "I am learning to have courage"
Jese: "Who does not dream of being the best one day?"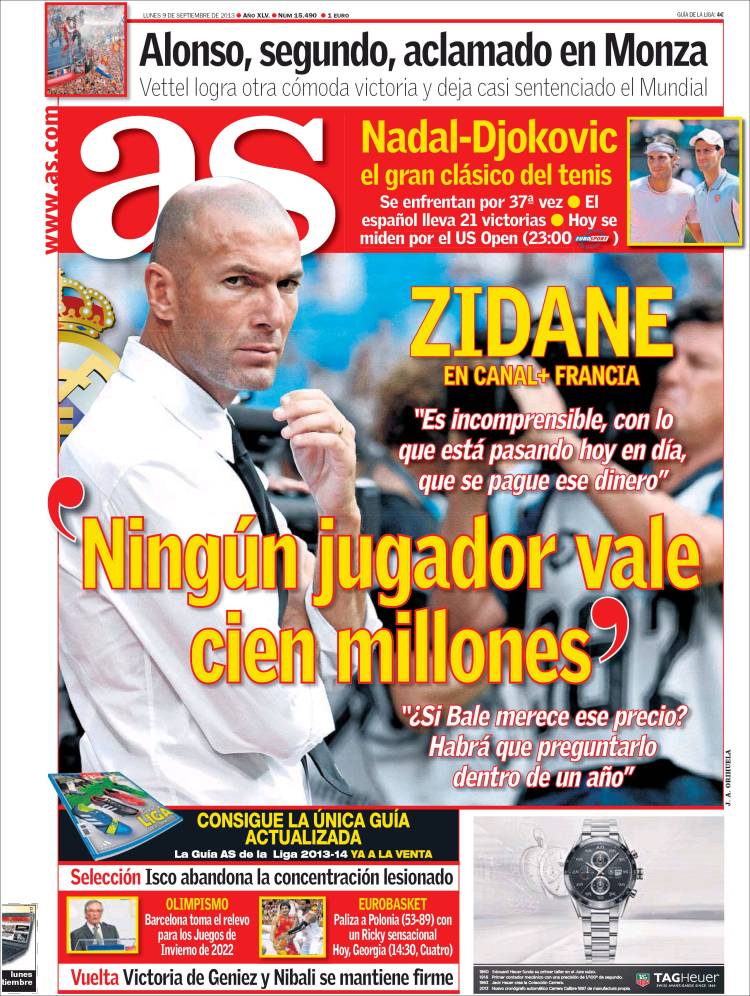 "No player is worth €100 million," Zidane
"It is incomprehensible, with what is happening here day by day, to pay this money"
"If Bale is worth this price?, We will have to see in a year's time"
Spain national team: Isco leaves the squad injured
Olympics: Barcelona to go for the Winter Olympics in 2022
Basketball: Spain beat Poland 53-89
Vuelta: Victory for Geniez and Nibali maintains his spot
Nadal v Djokovic: The great classis
They meet for the 37th time
The Spanish has claimed 21 wins
Today they clash in the final of the US Open
Alonso claims second at Monza
Vettel wins comfortably and has almost secured the title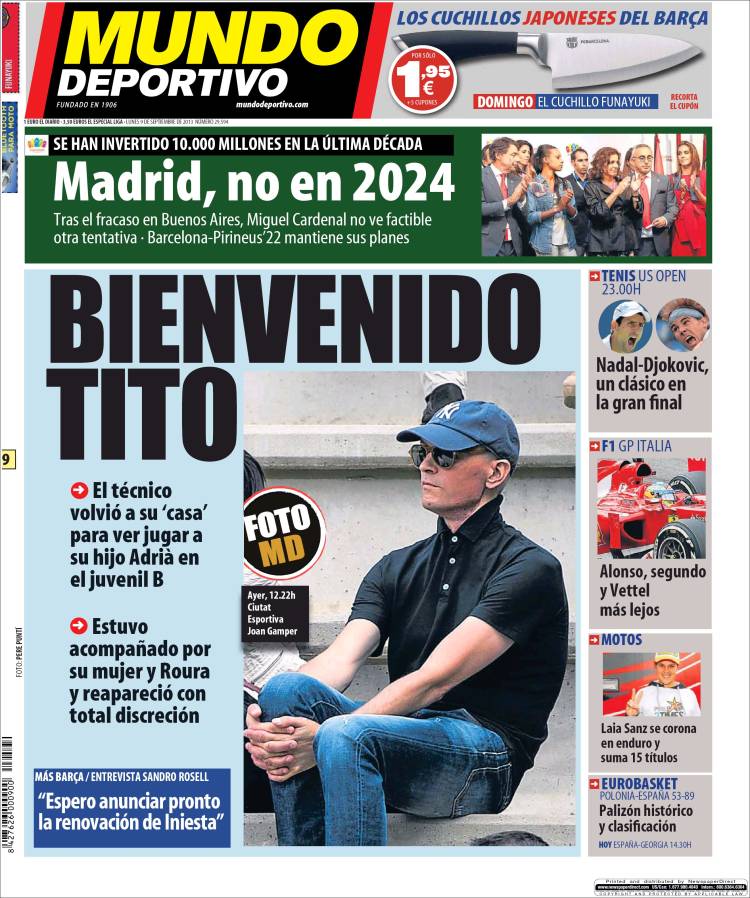 Welcome Tito
The coach returns to his 'home' to see his son Adria play for Youth B team
He is accompanied by his wife and Roura makes an appearance too
Sandro Rosell: "I hope to announce Iniesta's renewal very soon"
Madrid, not in 2024: They have invested €100 million in the last decade
After the disaster in Buenos Aires, Miguel Cardenal does not think its viable to try again
Barcelona-Pyrenees 22 maintains its plans
Tennis US Open: Nadal v Djokovic, a classic of a final
Alonso, second and Vettel way ahead
Motorcycle: Laia Sanz crowned champion, now she has 15 titles