Today's front-page headlines from Marca, AS and Mundo Deportivo.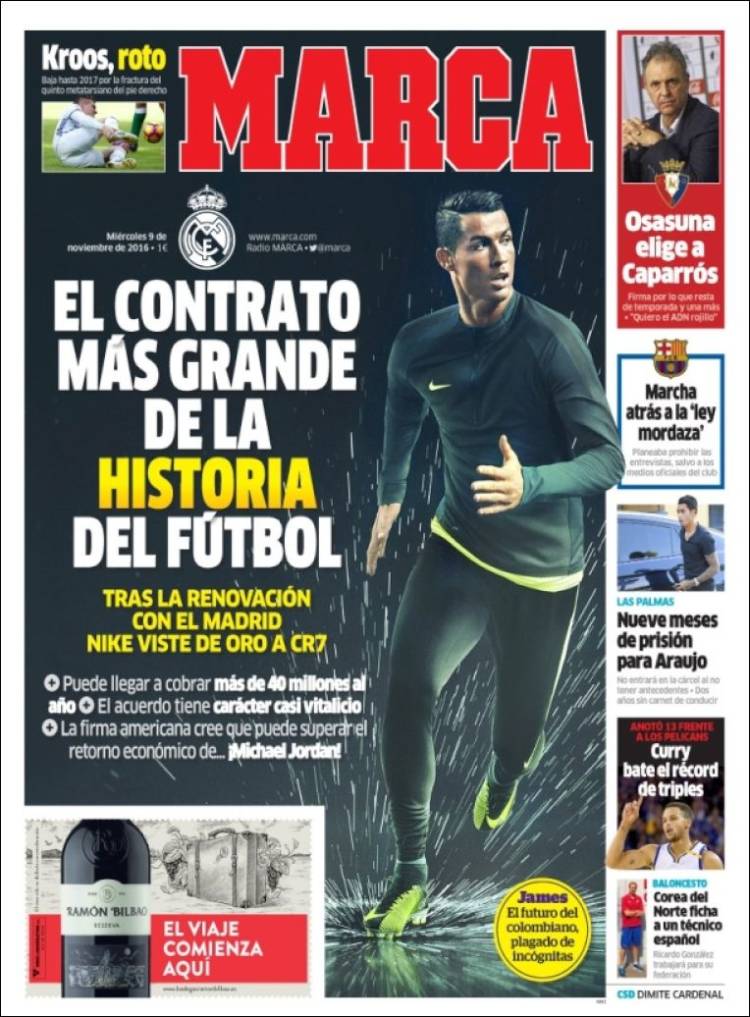 The biggest contract in the history of football!
New Nike deal with Ronaldo after he renews RM deal
The deal could reach 40 million euros a year - Almost a life-time deal with Nike, who believe the profit could surpass that of Michael Jordan
Kroos broken - German midfielder sidelined until 2017 with foot injury
Osasuna appoint Caparros - deal runs until 2018
Barca - back to the 'gagging law' - club prohibits outside journalists speaking with employees
Nine months in jail for Araujo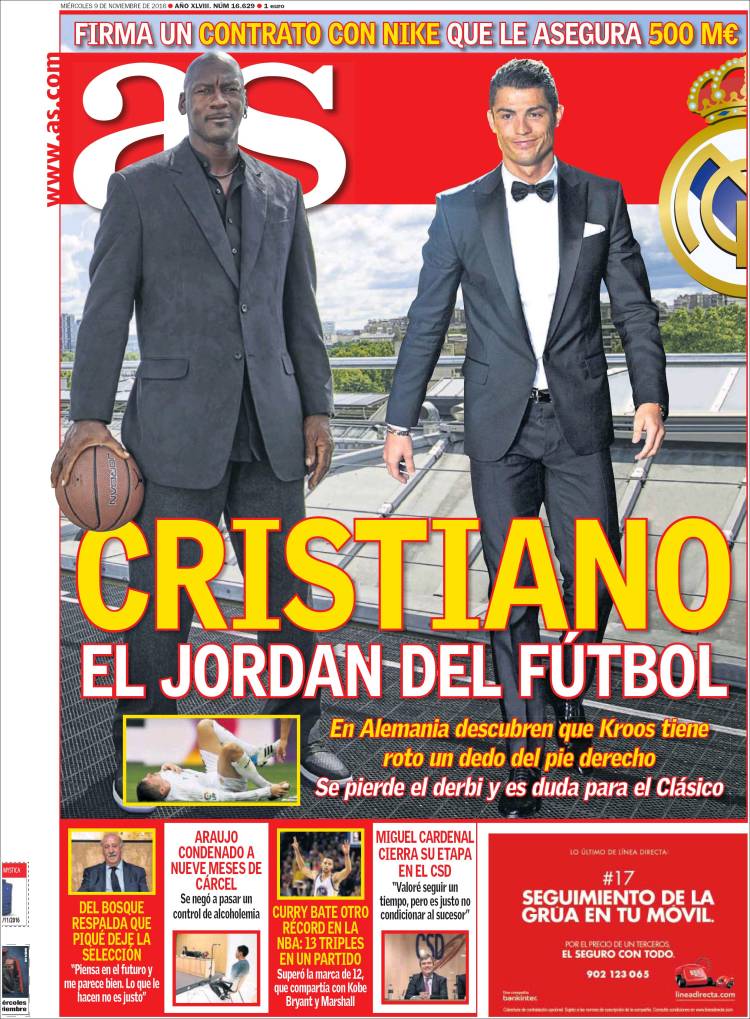 Cristiano - the Jordan of football!
Ronaldo signs a new deal with Nike - guarantees 500 million euros
The Germans discover Kroos has a broken toe in his right foot - out of the Madrid derby, very doubtful for El Clasico
Del Bosque supports Pique retiring from international football - 'in the future, it seems right to me. What they do to him isn't fair'
Araujo sentenced to nine months - for failing to take a breathalyser test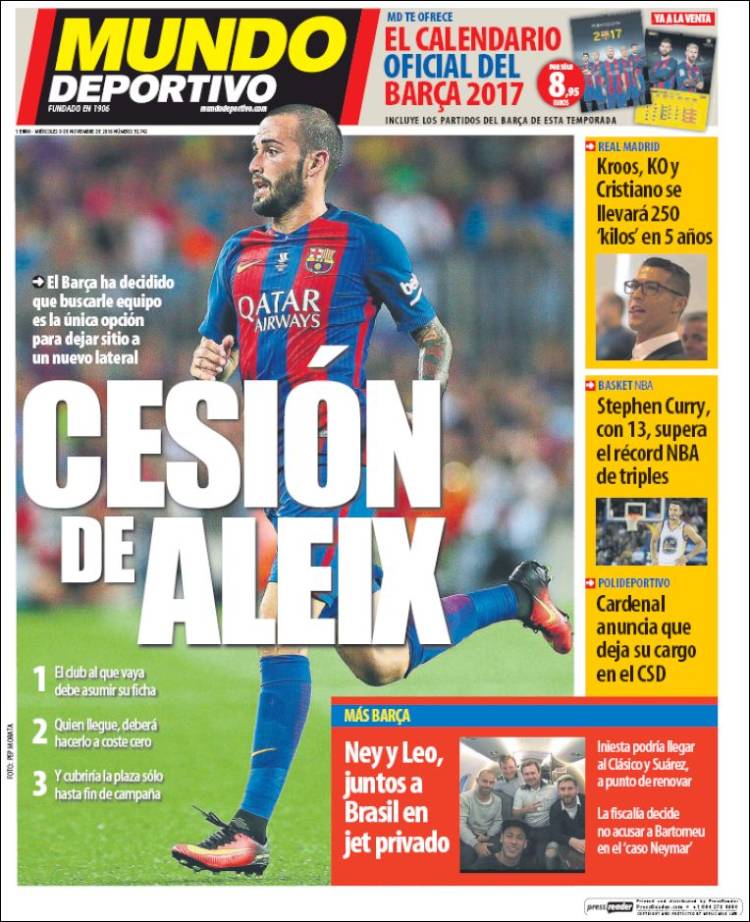 Transfer of Aleix
Barca have decided that they are looking for a new right back
The club are going to make a signing, who arrives should cost nothing and covers the team only to the end of the season
Kroos is KO'ed, while Ronaldo signs deal worth 250m euros in 5 years
More Barca - Neymar and Lionel together to Brazil in a private jet
Iniesta to return for El Clasico while Suarez wants to renew his deal