Today's front-page headlines from Marca, AS and Mundo Deportivo.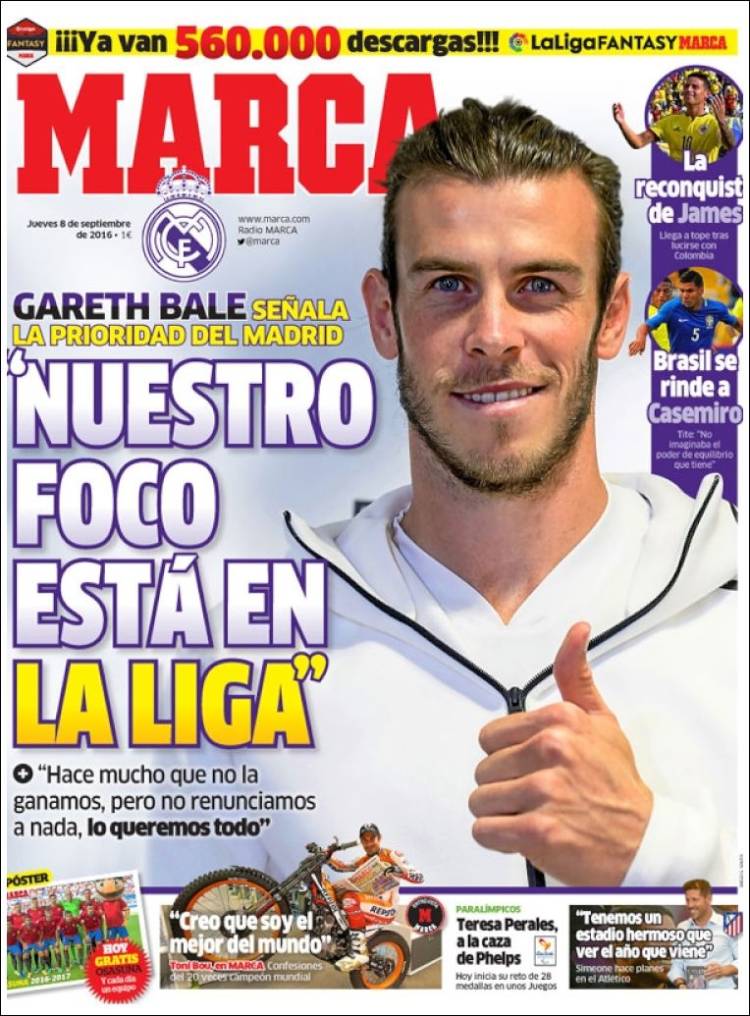 "Our focus is on LaLiga"
'Us winning it has been a long time coming, but we don't give up on anything - we want it all!
Bale points out the priority of Madrid
The reconquest of James - returns after shining with Colombia
Casemiro - Brazil manager Tito: 'I never imagined the balance of power he has'
"We will have a beautiful stadium to watch from next year" - Simeone's plans at Atletico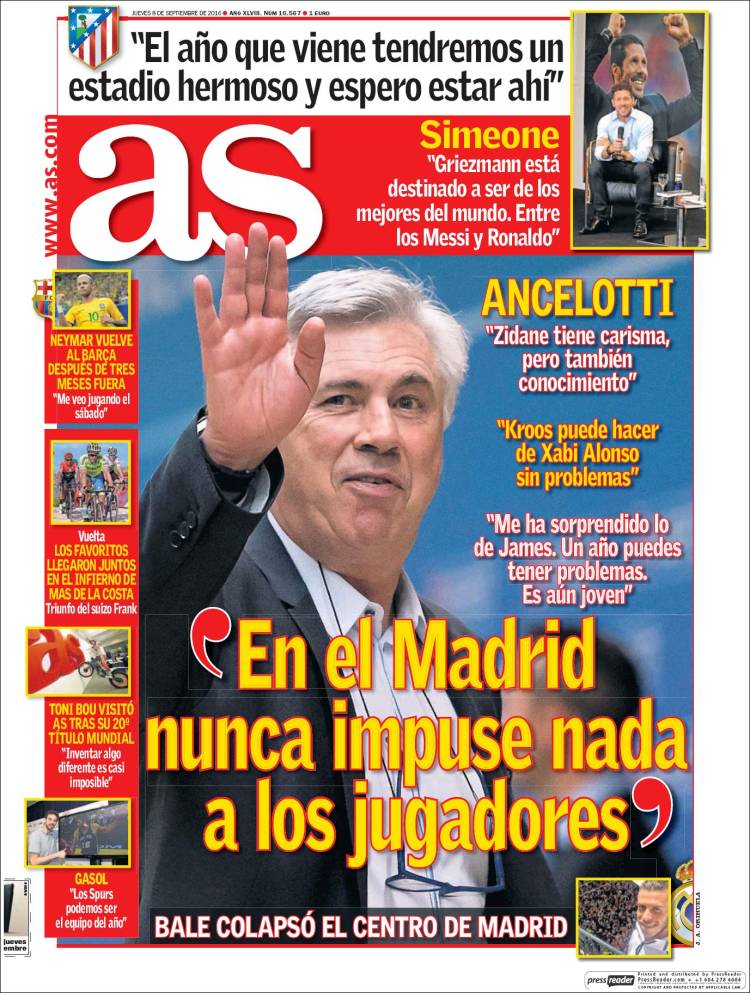 "In Madrid, no players were forced on me"
Ancelotti: 'Zidane has charisma, but also knowledge'
Ancelotti: 'Kroos can play in Xabi Alonso's position, no problem'
Ancelotti: 'I was surprised at James' problems in one year, but he's still young'
Simeone: ' Next year we will have a beautiful stadium and I hope to be there'
Simeone: 'Griezmann is set to be one of the world's best players, alongside Messi and Ronaldo'
Bale crashes the centre of Madrid
Neymar returns to Barca after three months away - 'I see myself playing on Saturday'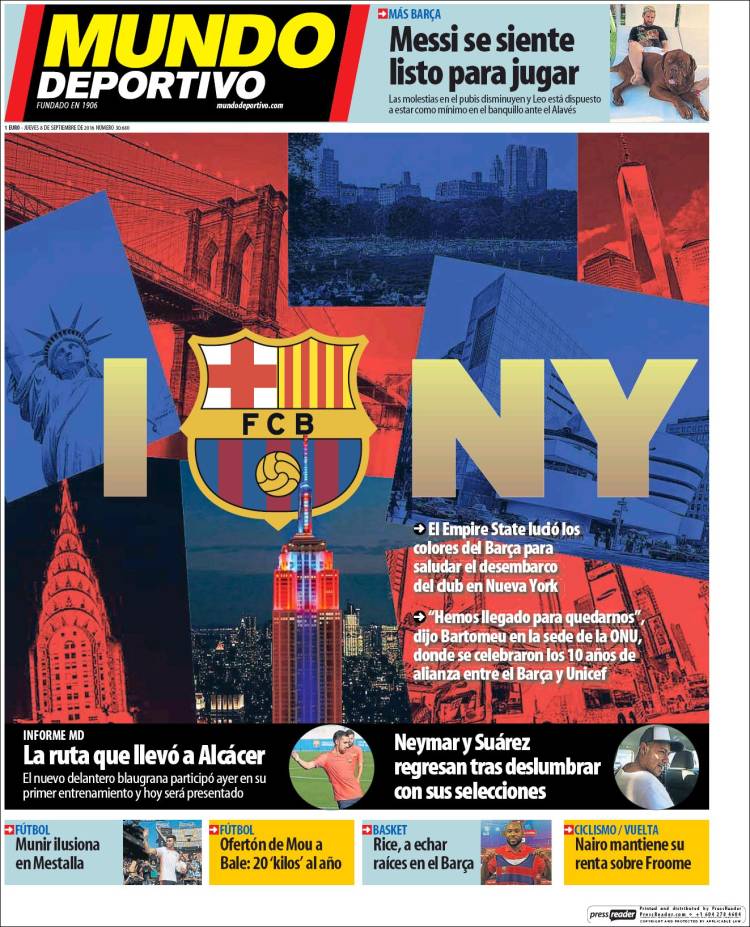 I love New York (with Barcelona badge)
The Empire State building lights up in Barca colours to welcome club to New York
"We are coming to stay" - say Bartomeu, as the ten-year association between Barca and UNICEF is celebrated
Messi feels ready for playing - the groin discomfort lessens and Leo is ready to play against Alaves this weekend
The route that Alcacer took - the new Barca forward took part in his first training session yesterday and will be presented today
Neymar and Suarez return after dazzling international breaks
Munir's dreams at the Mestalla
Mourinho offers '20 million euros a year' for Bale