Today's front-page headlines from Marca, AS and Mundo Deportivo…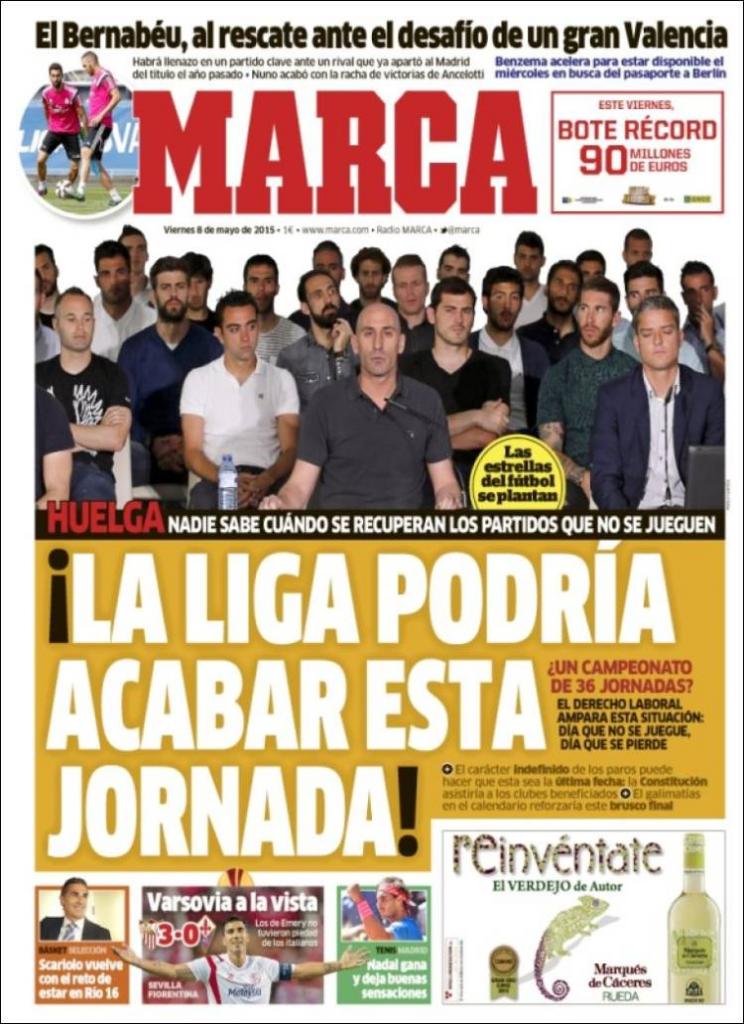 La Liga could be over in this round of fixtures
Strike: nobody knows when the lost games will be played again
The stars of football pose
A competition of 36 rounds?
The labour right will defend this situation: the day they don't play is the day it loses
The indefinite nature of the stoppage means this could be the last date
The constitution would assist the benefitted clubs
The nonsense in the fixture list will reinforce this abrupt end
The Bernabeu, to the rescue ahead of the challenge from a great Valencia
There will be a full house for the key match against an opponent that ruined Madrid's title chances last year
Nuno ended Ancelotti's run of victories
Benzema speeds up in his bid to be available on Wednesday, in search of the passport to Berlin
Warsaw in sight. Emery's men show no mercy to the Italians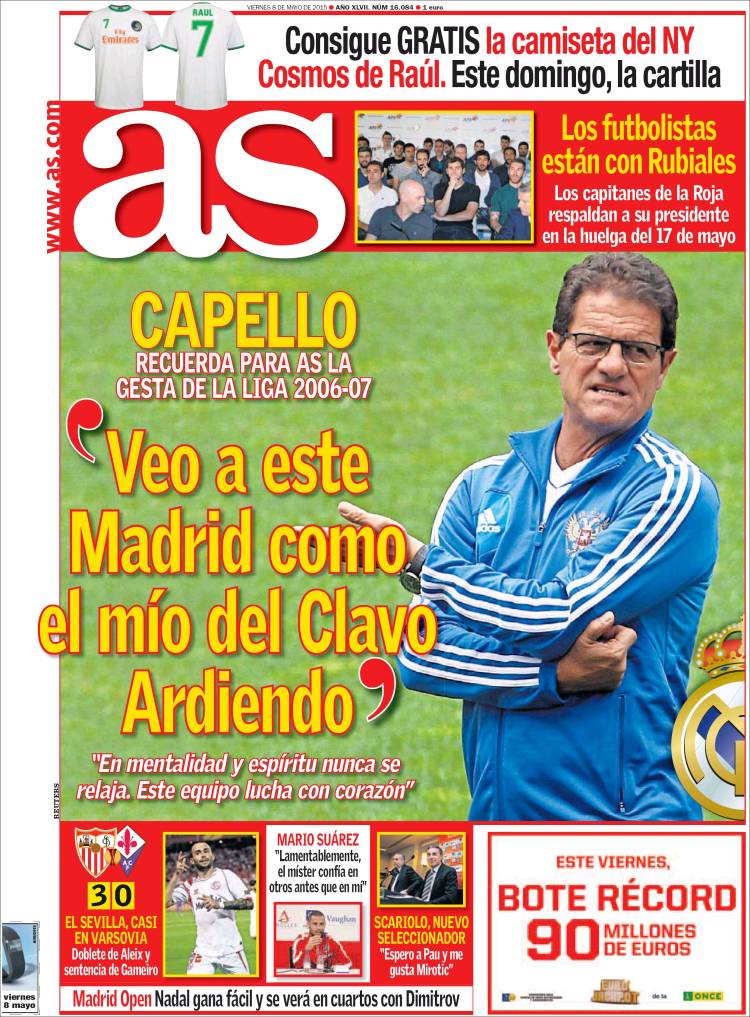 Capello remembers for AS the feat in the 2006-07 season
"I see this Madrid like mine that was grasping at straws"
"In mentality and spirit they never relax. This team fights with the heart"
The footballers are with Rubiales. La Roja captains back their President for the May 17 strike
Sevilla almost in Warsaw. A double from Aleix and Gameiro seals it
Mario Suarez: "Sadly the boss trusts in others before me"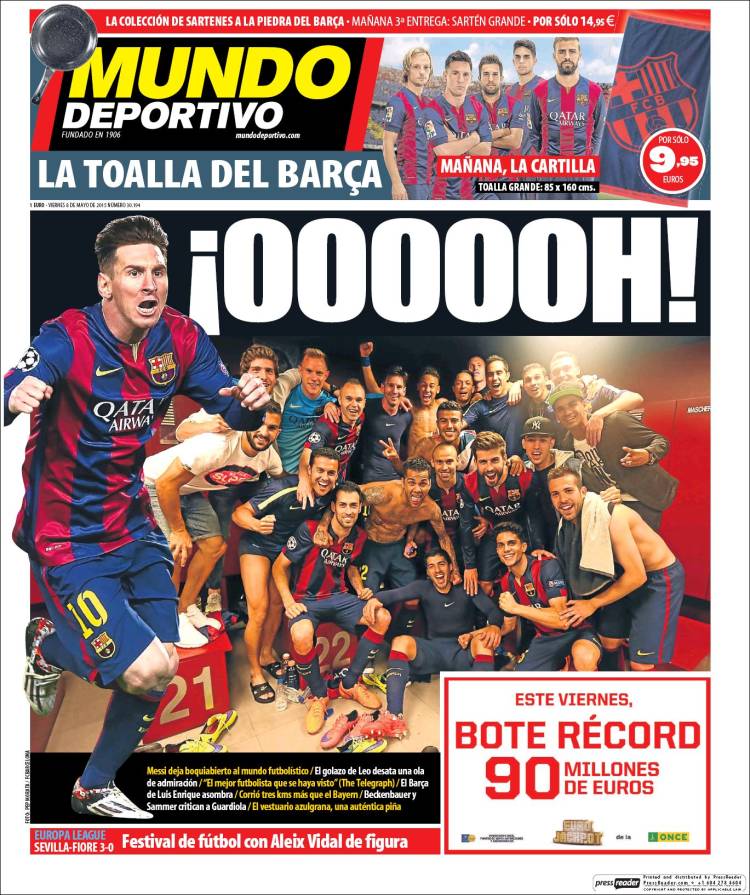 Oooooh!
Messi leaves the football world open-mouthed
Leo's great goal unleashes a wave of admiration
"The best footballer we've ever seen" (The Telegraph)
Luis Enrique's Barca amaze
They ran three kilometres more than Bayern
Beckenbauer and Sammer criticise Guardiola
The Azulgrana dressing room, a real celebration
Europa League: Sevilla 3 Fiore 0
Festival of football with Aleix Vidal the central figure