Today's front-page headlines from Marca, AS and Mundo Deportivo…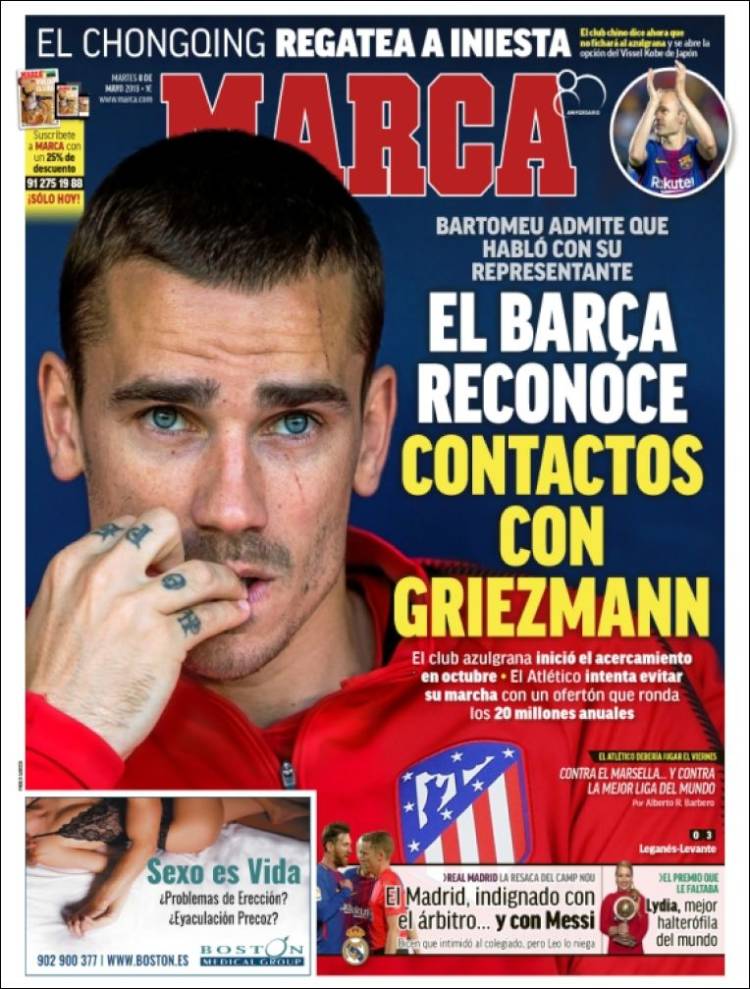 Chongqing haggle for Iniesta
Bartomeu admits he spoke to his agent
Barca acknowledge contacting Griezmann
The Azulgrana club first approached him in October
Atletico look to avoid his exit by offering him around €20m a season
Leganes 0-3 Levante
Real Madrid, the hangover from Camp Nou
Madrid, furious with the referee... and Messi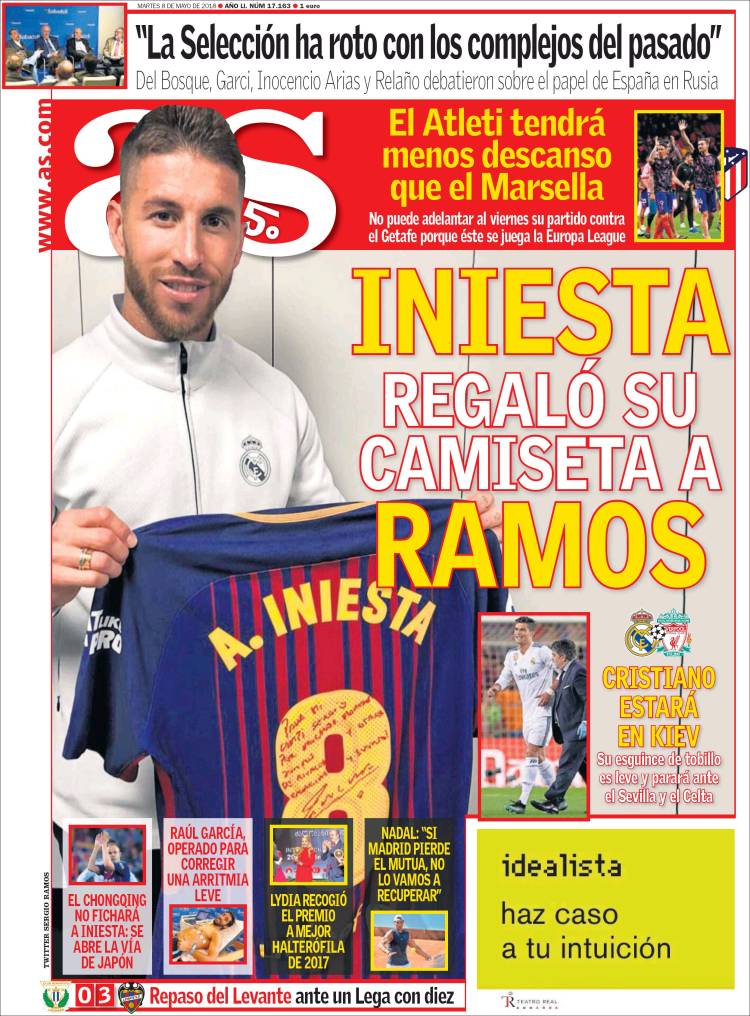 "The national team have broken from the complexes of the past"
Del Bosque, Garci, Inocencio Arias and Relano debate Spain's fortunes in Russia
Atleti will have less rest than Marseille
They cannot move their League game to Friday because Getafe are playing for the Europa League
Iniesta gifts Ramos his shirt
Cristiano will be in Kiev
His ankle sprain is minor and he will also face Sevilla and Celta
Chongqing will not sign Iniesta: it opens the door to Japan
Raul Garcia, has surgery to correct mild arrhythmia
A refresher for Levante against 10-man Lega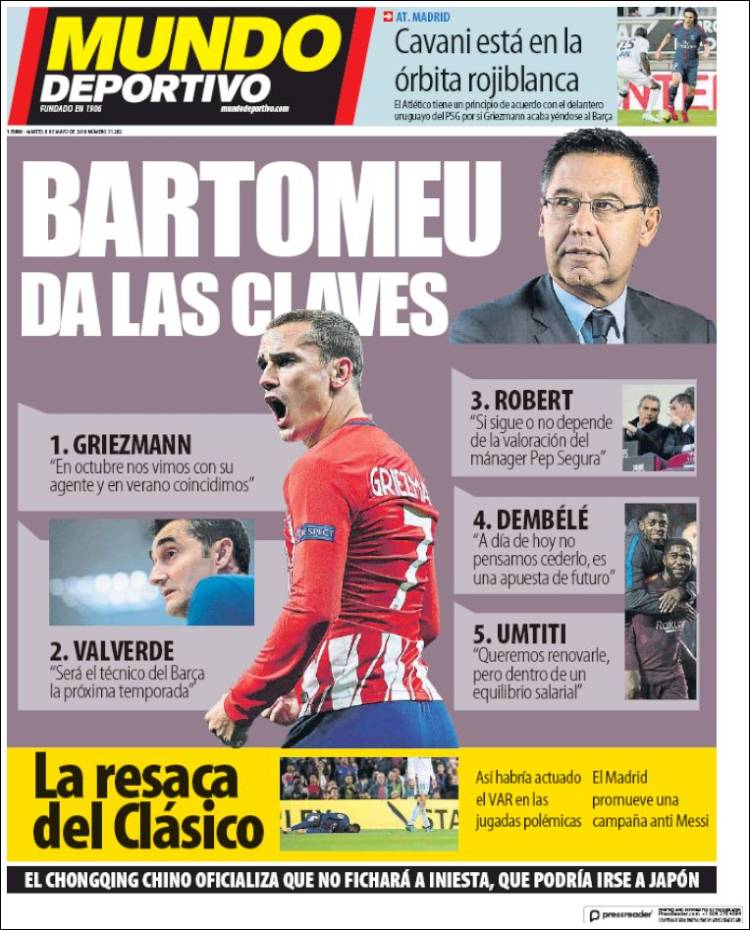 Atletico Madrid
Cavani is in Rojiblancos' orbit
Bartomeu
Has the keys
1. Griezmann
"In October, we saw his agent and bumped into him last summer"
2. Valverde
"He'll be Barca's Coach next season"
3. Robert
"Him staying or not depends on Pep Segura"
4. Dembele
"We're not thinking about letting him go, he's our bet for the future"
5. Umtiti
"We want to extend his contract, but only within our wage structure"
The Clasico hangover
This is how VAR would have acted in any controversial incidents
Madrid promote a campaign against Messi
Chongqing confirm they will not sign Iniesta, who could go to Japan