Today's front-page headlines from Marca, AS and Mundo Deportivo.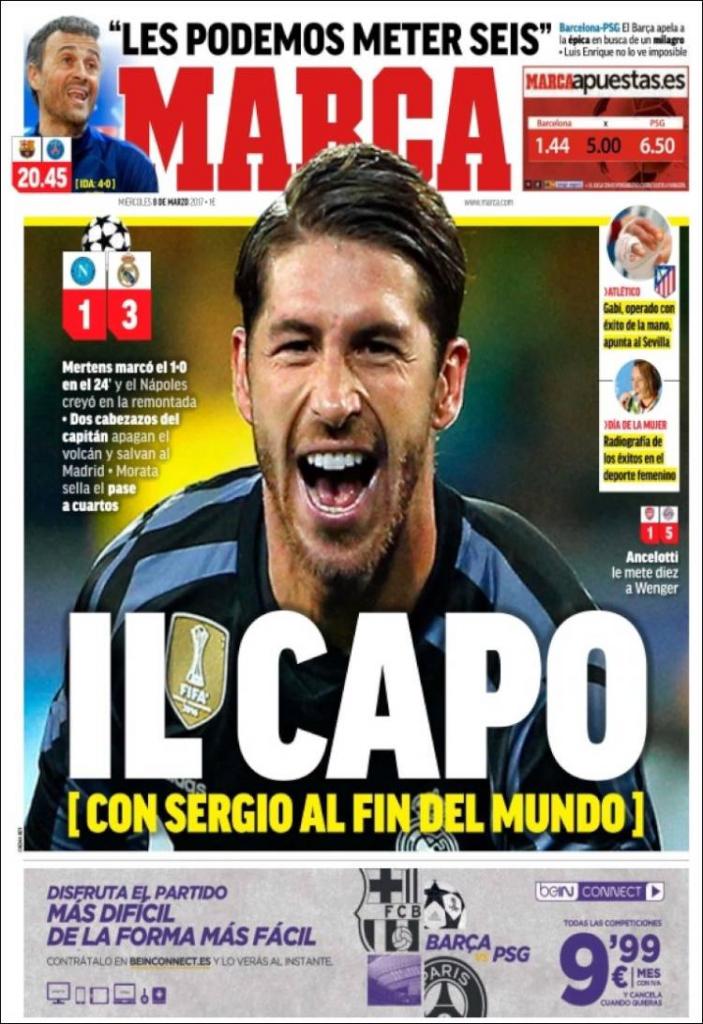 The Boss (with Sergio to the world's end)
Mertens 24th minute goal suggested an unlikely comeback, two headers from the captain shut Napoli's volcano and saved Madrid, Morata sealed the passage to the quarter finals
Ancelotti puts 10 past Wenger
"We can put six past them" - Barca boss Luis Enrique believes in an epic miracle
Gabi has operation on hand, should be fit for Sevilla game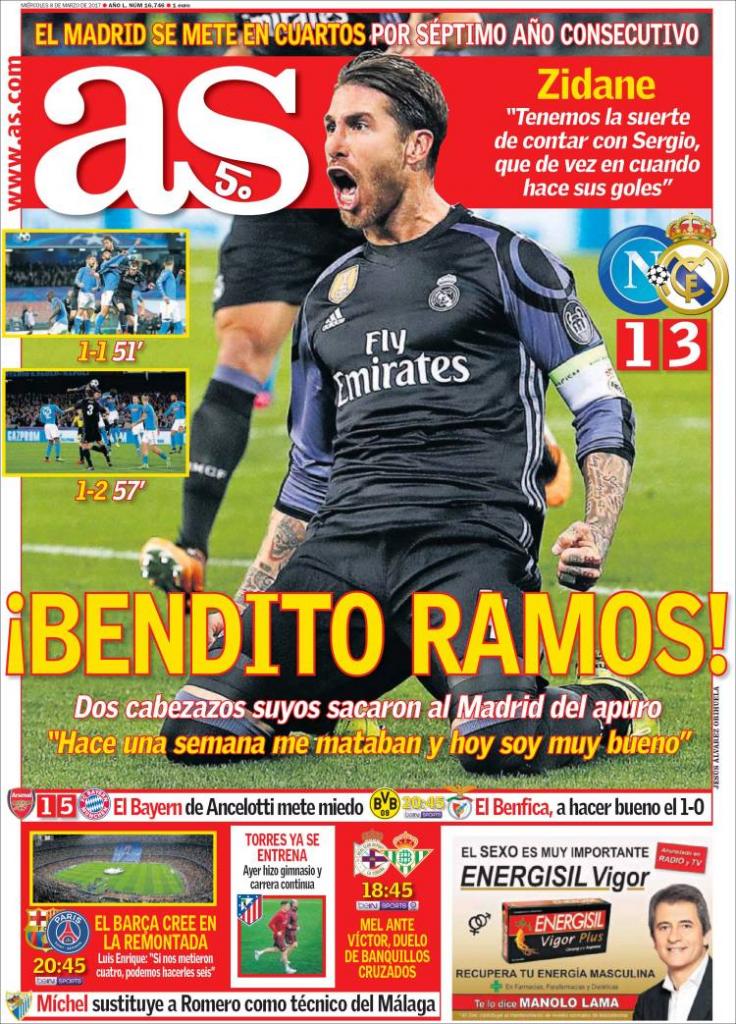 Blessed Ramos!
His two headers get Real Madrid out of trouble again - "a week ago I was killed and today I was very good"
Madrid into the Champions League quarter finals for the 7th consecutive season
Zidane: We have the fortune to count on Sergio Ramos, who often produces vital goals
Bayern look scary - beat Arsenal 5-1 again
Benfica, to hold onto a good 1-0 lead
Barca believe in a comeback - Luis Enrique: If they can get four goals, we'll be able to score six
Torres returns to training already - yesterday was in the gym and today will focus on running
Mel against Victor, duel between two benches crossed over
Michel replaces Romero at Malaga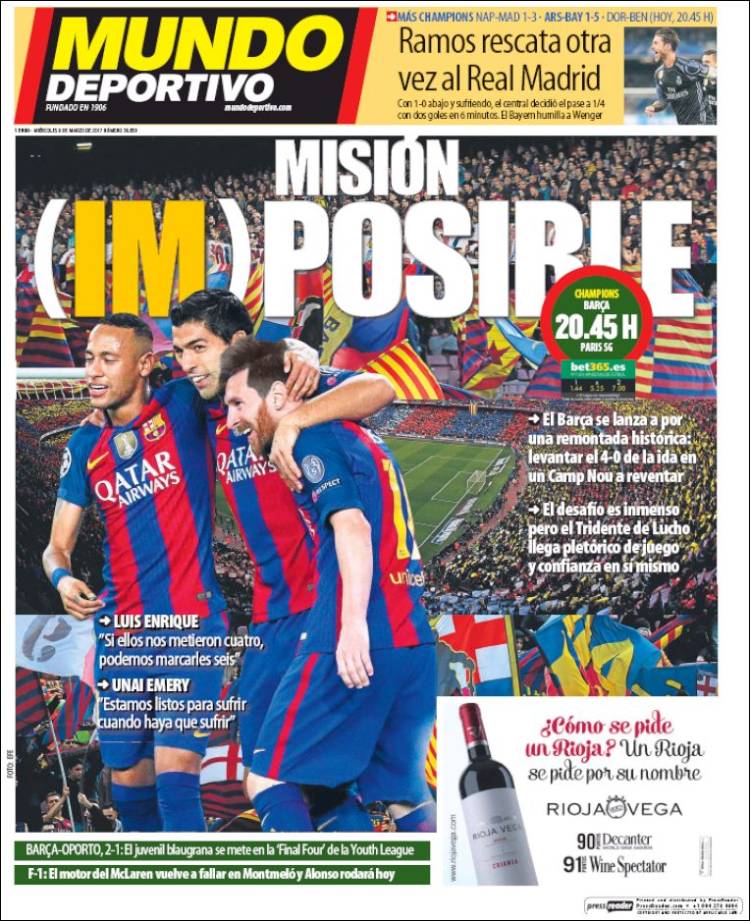 Mission (im)Possible
Barca ready for a possible historic comeback - seeking to overturn a 4-0 deficit in Camp Nou
The challenge is immense but the Trident of Lucho arrive with confidence
Luis Enrique: If they can score four, we can score six, Unai Emery: We are ready to suffer when you have to suffer
Ramos rescues Madrid again - 1-0 down and suffering, the defender's two headers in six minutes to put them through; Ancelotti humilitates Wenger
Barca 2-1 Porto - Barca youngster qualify for last four of Youth League