Today's front-page headlines from Marca, AS and Mundo Deportivo.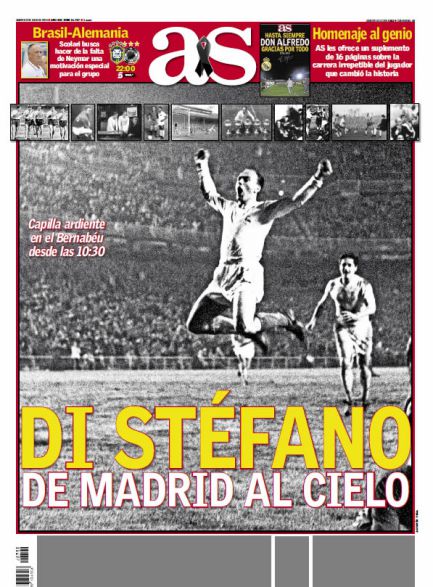 Farewell Don Alfredo. Thank you for everything. 1926-2014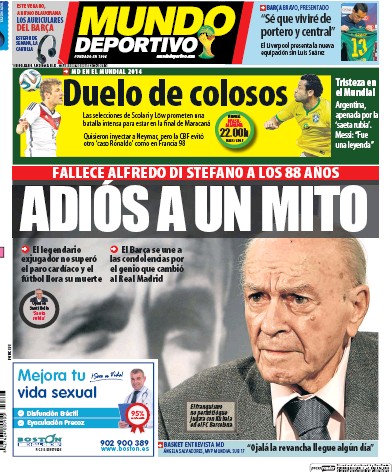 Goodbye to a legend. Alfredo Di Stefano dies aged 88.
The legendary ex player could not overcome his cardiac arrest and football mourns his death.
Barca joins with its condolences for the genius that changed Real Madrid.
Franco did not permit him to play with Kubala at Barcelona.
A duel between giants. Scolari and Low's teams promise an intense battle to be in the final at the
Maracana. They wanted to inject Neymar but the CBF wanted to avoid another 'Ronaldo case' like in
France 98.
Sadness at the World Cup. Argentina, grieving for the 'Saeta rubia (Blond arrow)' . Messi: He was a
legend.
Bravo: I know how to play in goal and at centre back. Liverpool present their new kit without Luis
Suarez.