Today's front-page headlines from Marca, AS and Mundo Deportivo.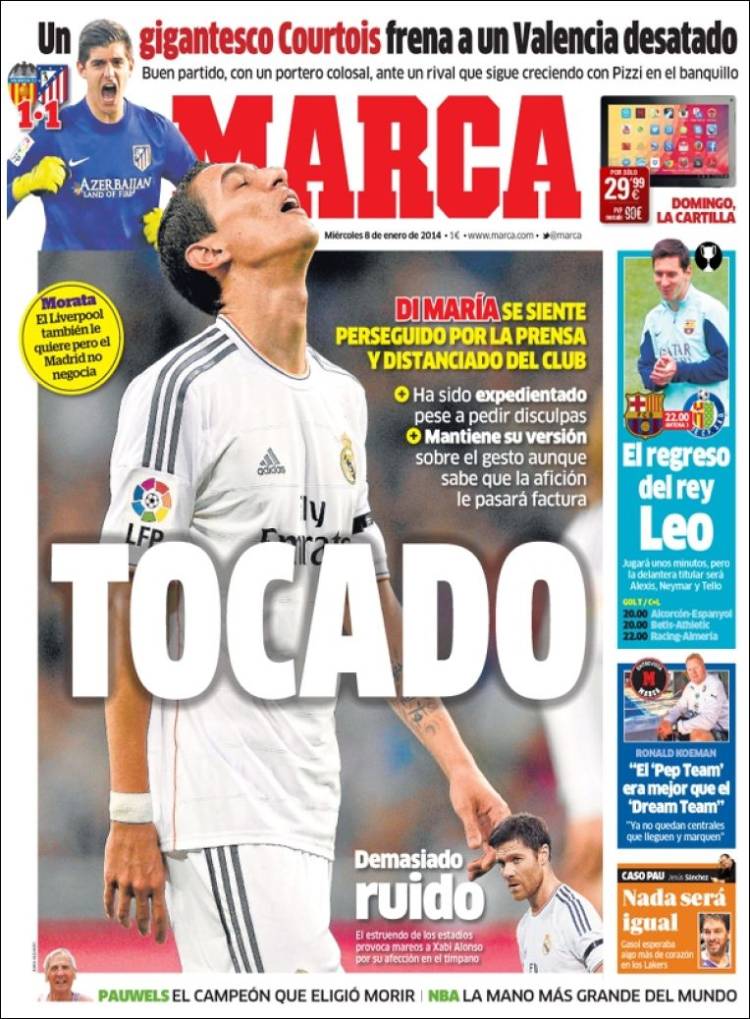 Disturbed
Di Maria feels persecuted by the Press and the club has distanced itself from him
He has been criticised despite apologising
He maintains his version over the gesture made even though he knows that the fans are not buying it
Morata: Liverpool also want him but Madrid do not want to negotiate
Too much noise
The racket has made Xabi uncomfortable
An gigantic Courtois halts a crazy Valencia
A great game where the goalkeeper was colossal against a rival that continues to grow in stature under Pizzi
The return of King Leo
He will play some minutes but the starting attacking trio will be Alexis, Tello and Neymar
Ronald Koeman:: "'Pep's team' was better than the Dream Team"
Pau: Nothing will be the same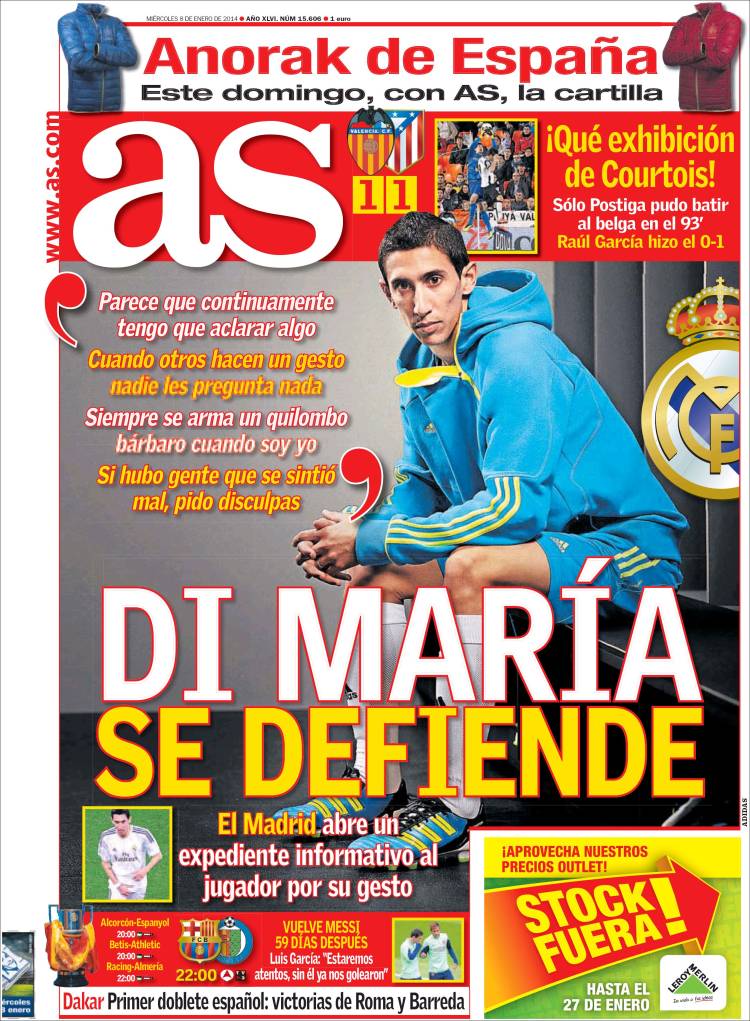 Di Maria defends himself
"It seems that I have to continually clarify something"
"When other make such a gesture, nobody asks anything"
"Always they come at me when it is me"
"If there is anyone who felt offended, then I am sorry"
Madrid opens up an investigation into the player's gesture
A great exhibition by Courtois
Only Postiga could beat the Belgian in the 93 minute
Raul Garcia made it 0-1
Messi returns after 59 days
Luis Garcia: "We will be alert, even without him they could score many"
Dakar: The top two Spanish, victories for Roma and Barreda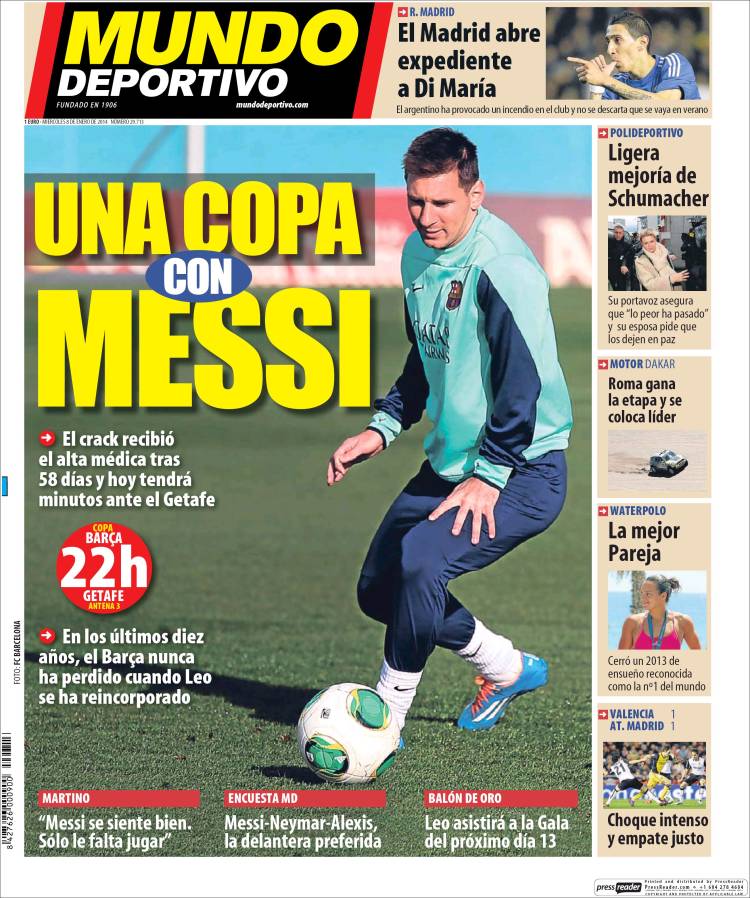 A Cup and Messi
The star receives the all-clear from the medics after 58 days and today will feature against Getafe
In the last ten years, Barca have never lost when Leo has returned to the team
Martino: "Messi feels good. He only needs to play"
Messi, Neymar and Alexis, the forward line most preferred
Leo to attend the Balon d'Or gala on Jan 13
Madrid open up an investigation into Di Maria
The Argentine has provoked a furore and does not discard leaving in the summer
A slight improvement for Schumacher
His spokesperson assures "the worst has passed" and his wife asks that he be left in peace
Dakar: Roma wins the stage and is now joint-leader