Thursday's front page headlines from Marca, Diario Sport & El Mundo Deportivo, in English!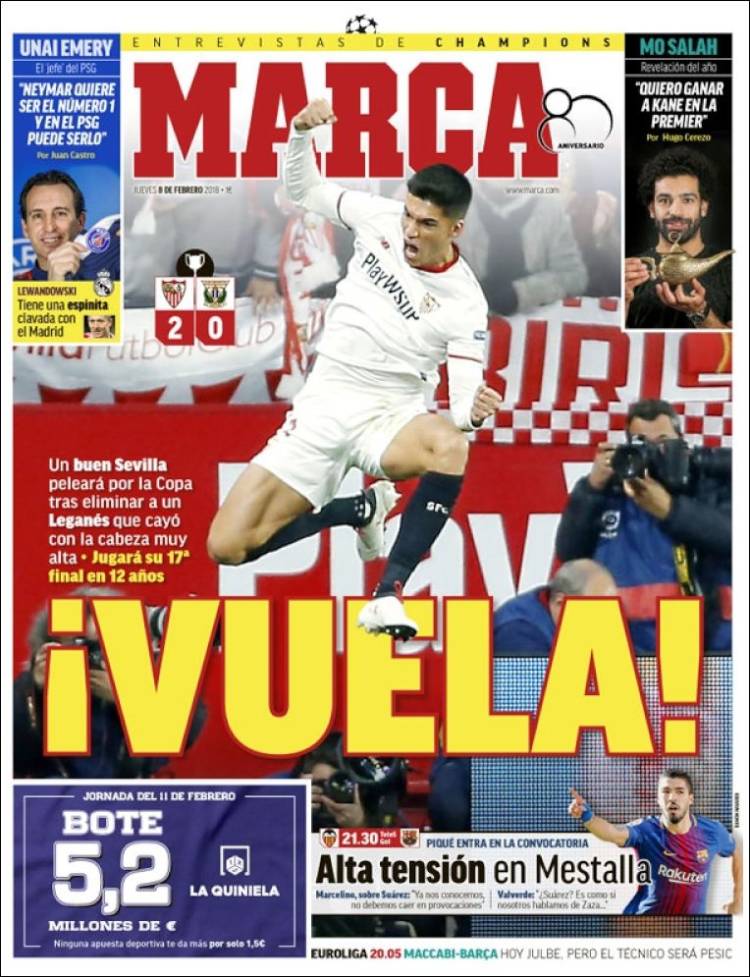 Flying!
A strong Sevilla will fight in Copa del Rey final after elimating Leganes, 17th final in 12 years
High tension in the Mestalla
Unai Emery: "Neymar wants to be number 1 in the world and with PSG he can be"
"I want to beat Kane in the Premier League" - Salah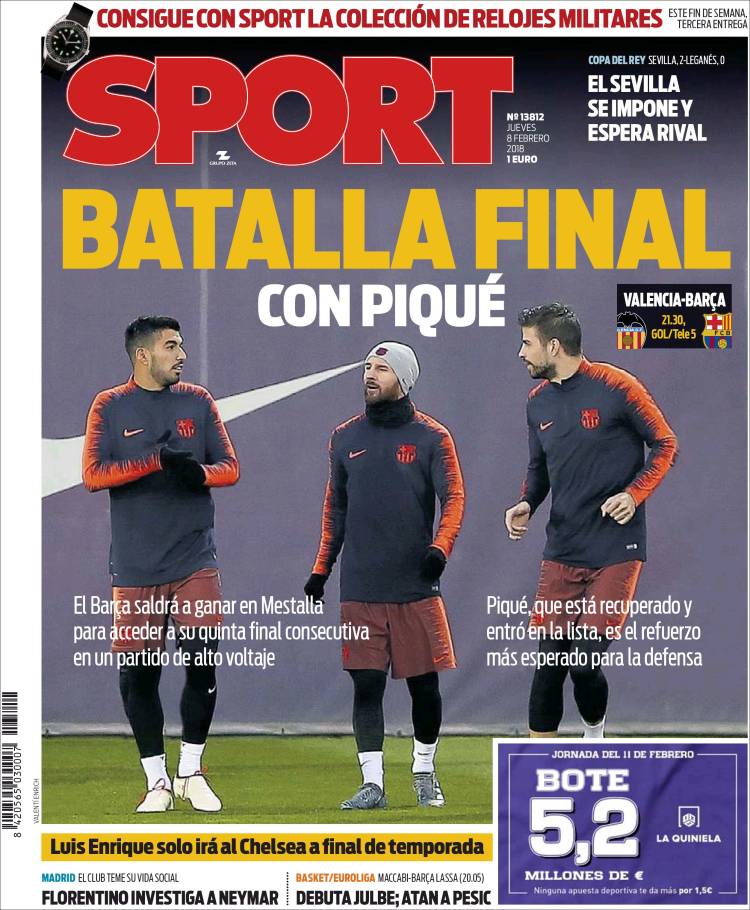 Final Battle - with Pique
Barca to come out to win in the Mestalla for 5th consecutive final in a high-voltage game, Pique has recovered and is on the list to reinforce defence
Sevilla progress and wait for their rival
Luis Enrique only to join Chelsea at the end of the season
Florentino checks out Neymar