Saturday's front page headlines courtesy of Marca, Diario AS and El Mundo Deportivo.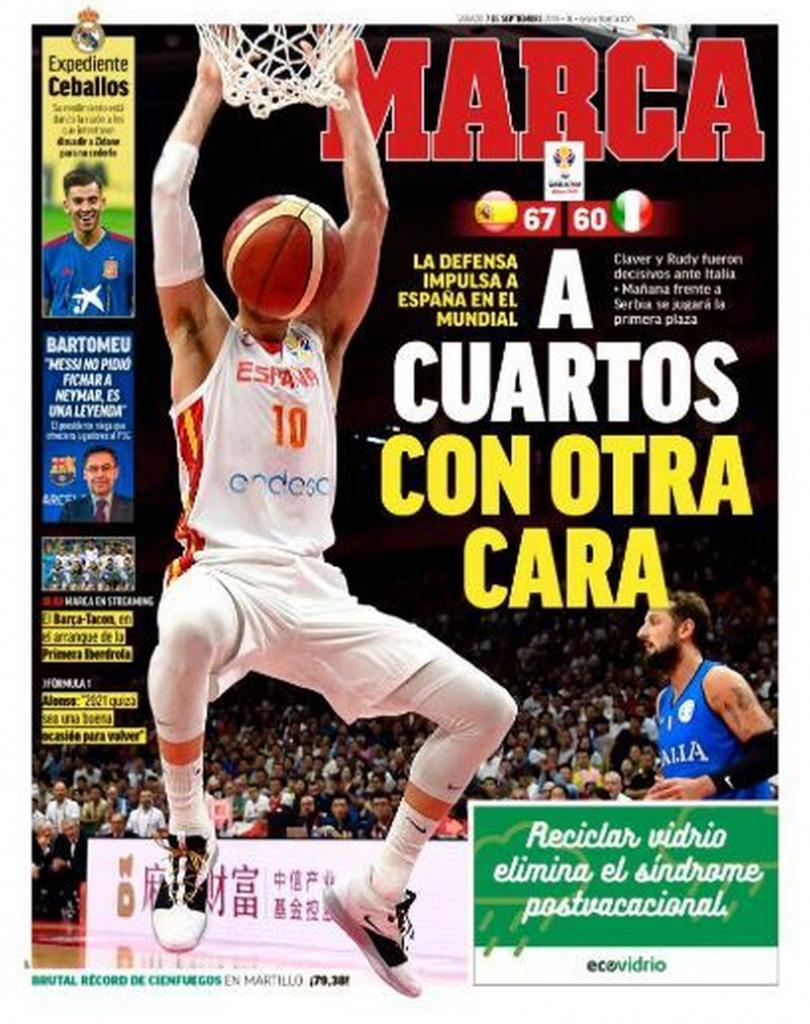 REAL MADRID: The record of Ceballos - His performances are argueing the case to those who intended to dissuade Zidane not to transfer him.
BARCELONA: Bartomeu - "Messi didn't ask to sign Neymar, he is a legend." The president denies that he offered players to PSG.
LADIES FOOTBALL: Barcelona vs Tacón is the start of the first Iberdrola league.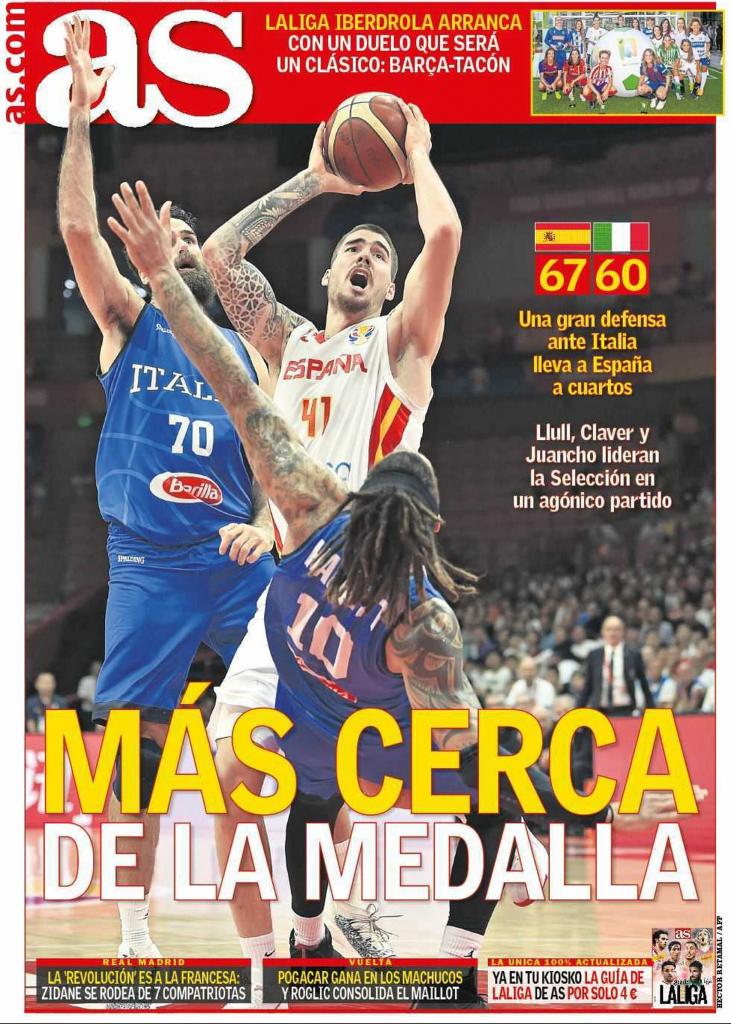 LADIES FOOTBALL: The Iberdrola league starts with a duel that will be a classic: Barcelona vs Tacón.
REAL MADRID: The French Revolution - Zidane surrounds himself with 7 compatriots.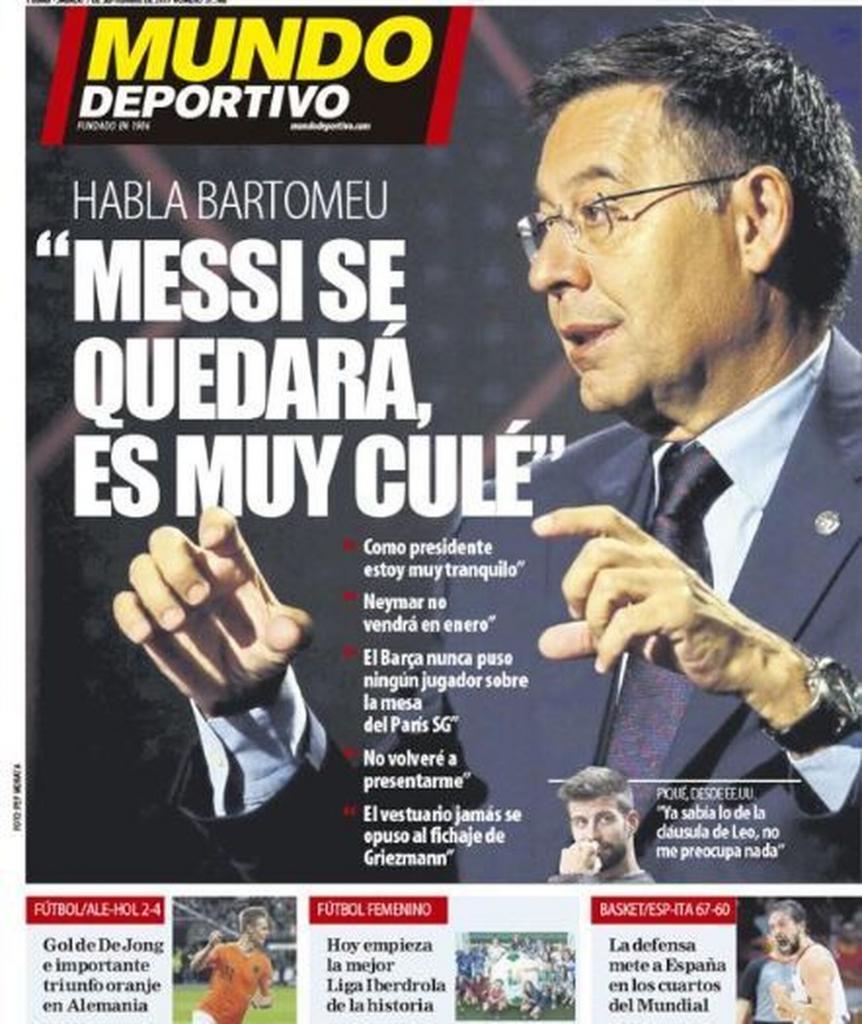 BARCELONA: Bartomeu speaks - "Messi will stay, he is very Barcelonista."
"As the President I am very relaxed.
"Neymar will not come in January.
"Barcelona never put any player on the table of PSG.
"I will not return to appear.
"The dressing room never opposed to the signing of Griezmann"
Pique from America: I knew about the clause of Messi, I am not worried about it."
INTERNATIONAL FOOTBALL: Germany 2 The Netherlands 4 - A goal from de Jong and an important victory from the Orange in Germany.
LADIES FOOTBALL: Today starts the best Iberdrola league in history.