Today's front-page headlines from Marca, AS and Mundo Deportivo.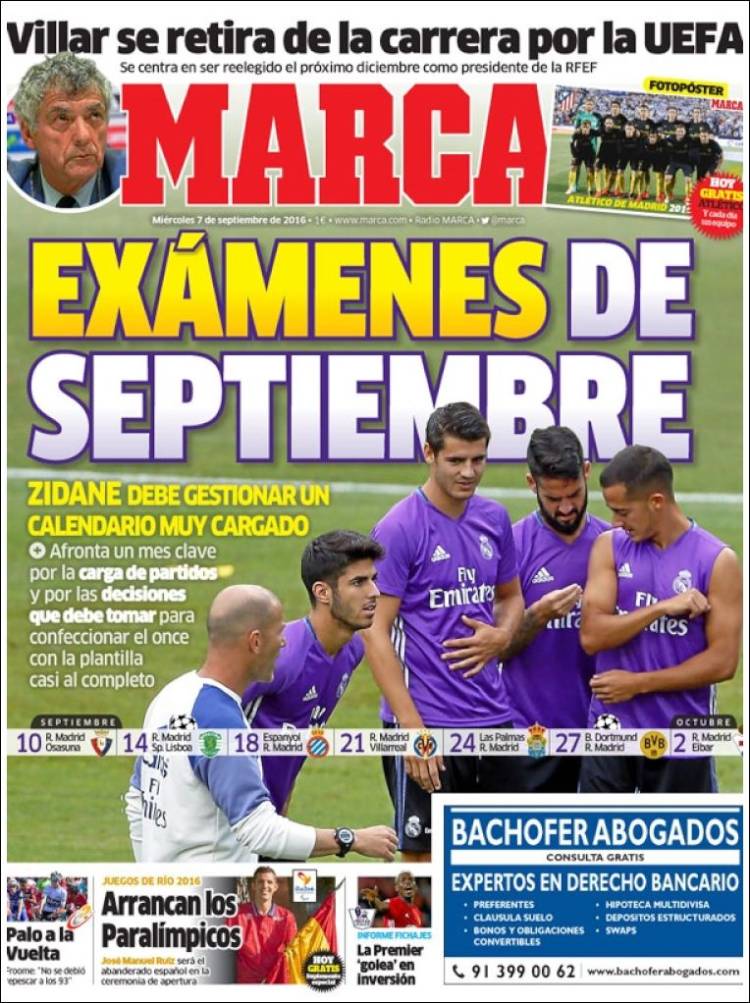 September Exams
Zidane must manage a busy calendar
Faces a key month of matches and decisions that must be taken over the starting line-up
Villar is moved from his UEFA career - he focuses on being re-elected as RFEF President next December
Transfer information - the Premier League dominates investment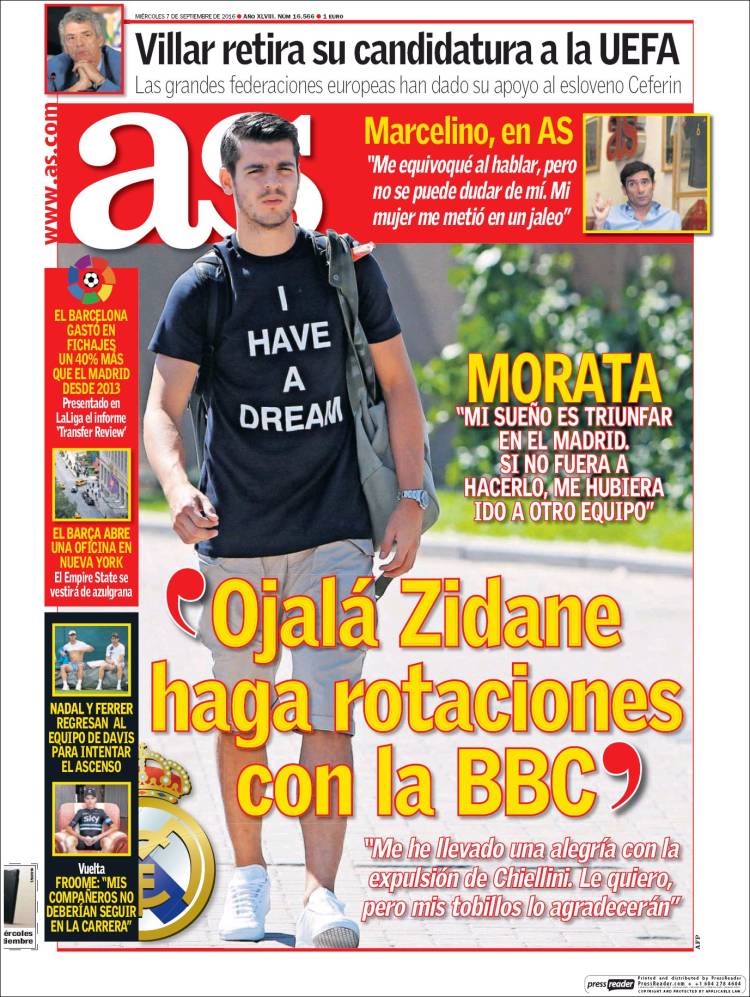 "Hopefully Zidane makes rotates with the BBC"
Morata: "My dream is to succeed in Madrid. If this were not possible, I'd have joined another team."
"I am happy that Chiellini was sent-off - I love him, but my ankles are thankful!"
Villar removes himself from the UEFA candidacy
The big European federations have given their support to the Slovenian Ceferin
Marcelino: "I was wrong to speak, but you can not doubt me. My wife got me in a ruckus."
Barcelona have spent 40% more in transfers since 2013 than Real Madrid, according to the 'transfer review'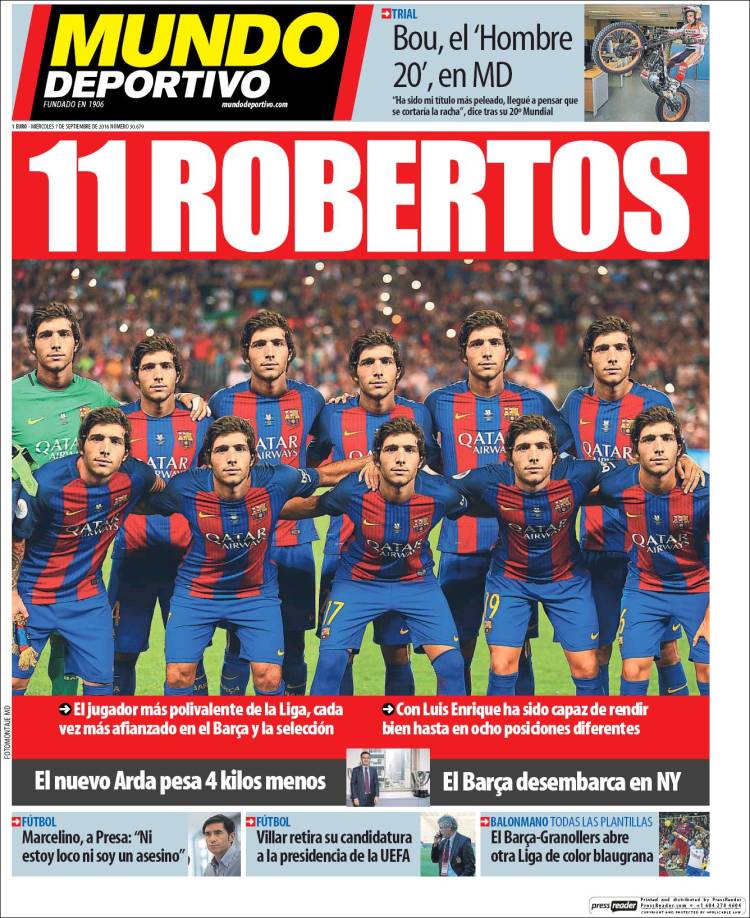 11 Robertos
The player is the most adaptable in La Liga becomes more and more preferred at Barcelona and with Spain
With Luis Enrique, Roberto has been able to perform well in eight different positions
The new Arda - he has lost 4 kilos
Barcelona disembarks in New York
Marcelino press conference: 'I'm not crazy and I'm not a murderer'
Villar withdraws from the UEFA presidency race