Today's front-page headlines from Marca, AS and Mundo Deportivo.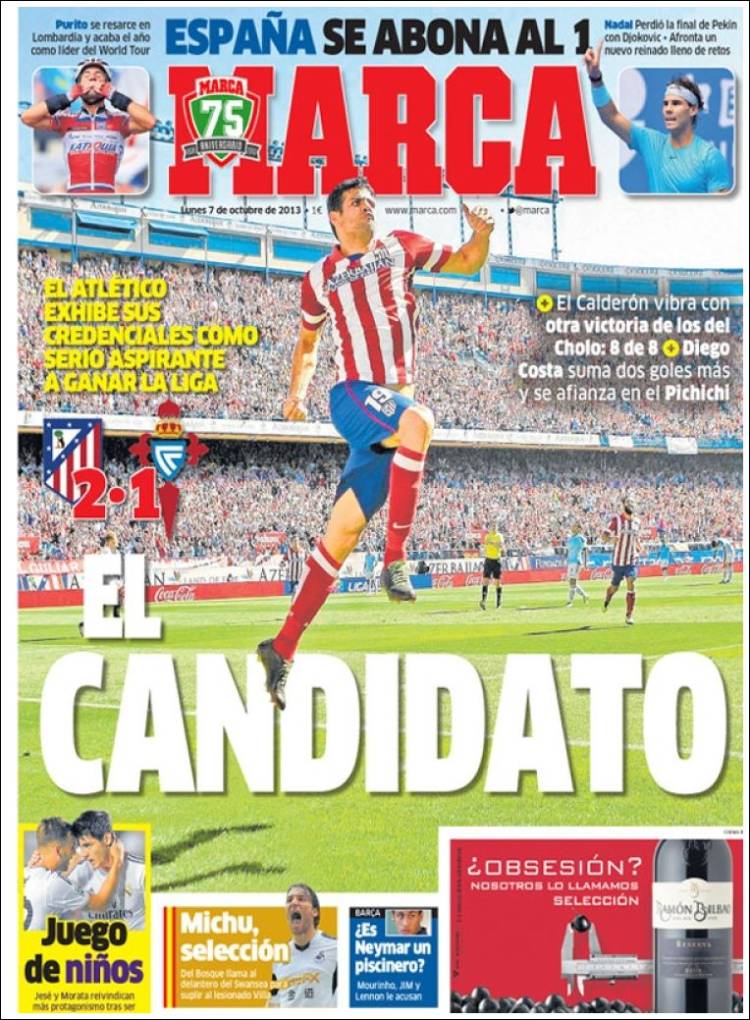 Candidates
Atletico show their title credentials for La Liga
The Calderon vibrated with their 8th win in 8 games
Diego Costa got the two goals and is on his way to the Pichichi
Game of kids: Jese and Morata protagonists
Michu for Spain: Del Bosque calls up the forward from Swansea for the injured Villa
Is Neymar a diver? Mourinho, JM and Lennon all accuse him
Spain give up no.1
Nadal lost the final in Beijing to Djokovic
Confronts his new reign with a string of challenges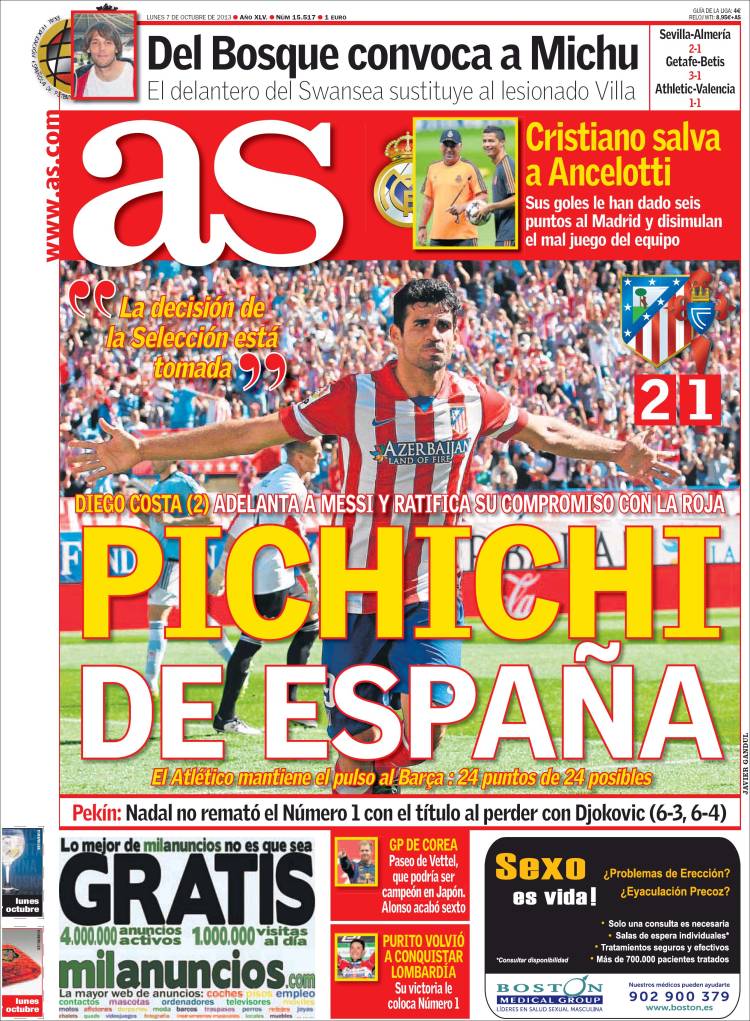 Spain's Pichichi
Diego Costa (2) goes ahead of Messi and ratifies his agreement to join La Roja
"The decision about Spain is made"
Atletico maintain the pace with Barca: 24 points from 24
Cristiano rescues Ancelotti
His goals have given Madrid seven points and hide a bad game from his team
Del Bosque calls up Michu
The Swansea forward takes injured Villa's place
Beijing: Number 1 Nadal loses the title against Djokovic
GP Korea: Vettel could become champion in Japan, Alonso finishes sixth
Purito returns to conquer Lombardy: His victory takes him to number 1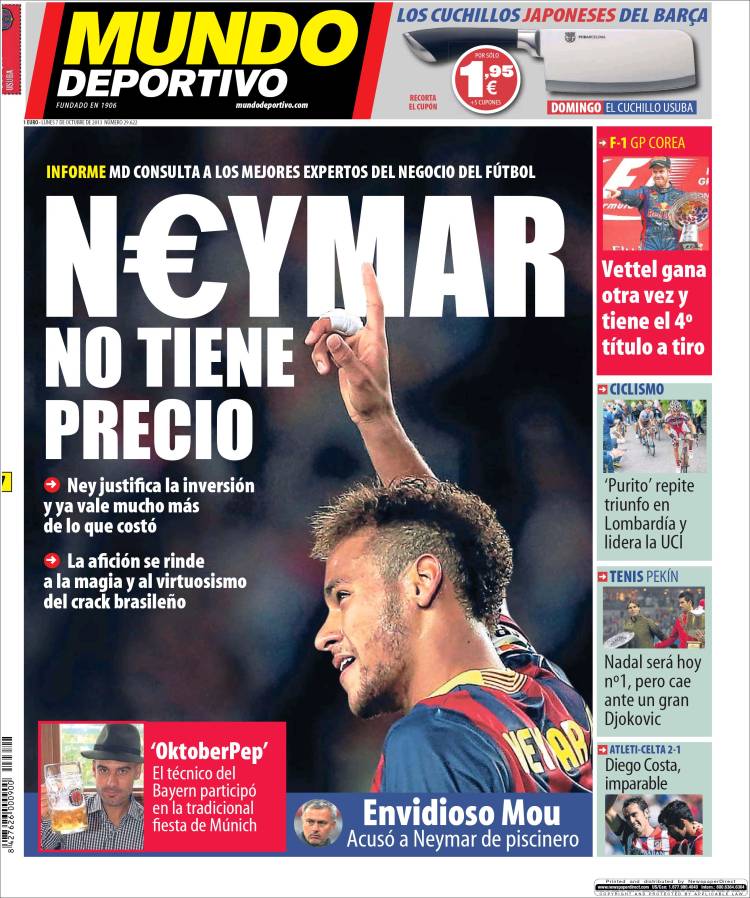 Neymar is priceless
Ney justifies the investment in him and already is worth much more
The fans pay homage to his magic and virtuoso performances
OktoberPep: The Bayern coach participates in Munich's traditional fiesta
Envious Mou: He accuses Neymar of diving
Diego Costa is unstoppable
Nadal is number 1 but he lost to the great Djokovic
Purito wins in Lombardy
Vettel wins again and has his fourth title in sight