Today's front-page headlines from Marca, AS and Mundo Deportivo…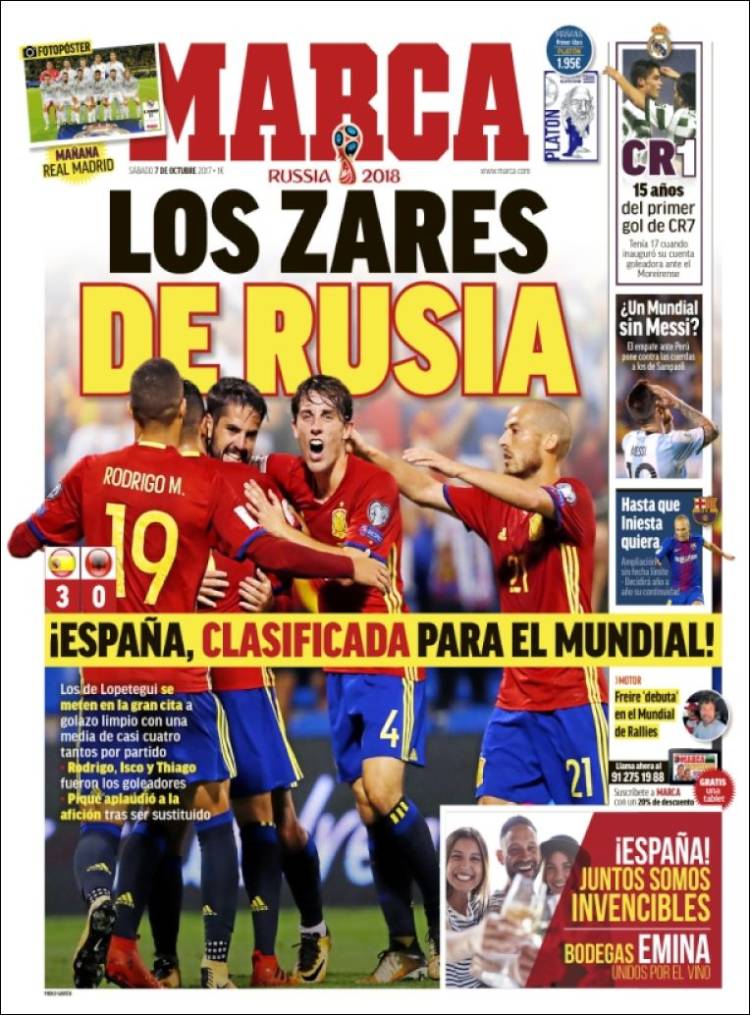 The czars of Russia
Spain 3-0 Albania
Spain qualify for the World Cup!
Lopetegui's men get to the big date with an average of almost four goals per game
Rodrigo, Isco and Thiago were the scorers
Pique applauded the fans after he was replaced
CR1
Fifteen years since CR7's first goal
A World Cup without Messi?
Until Iniesta wants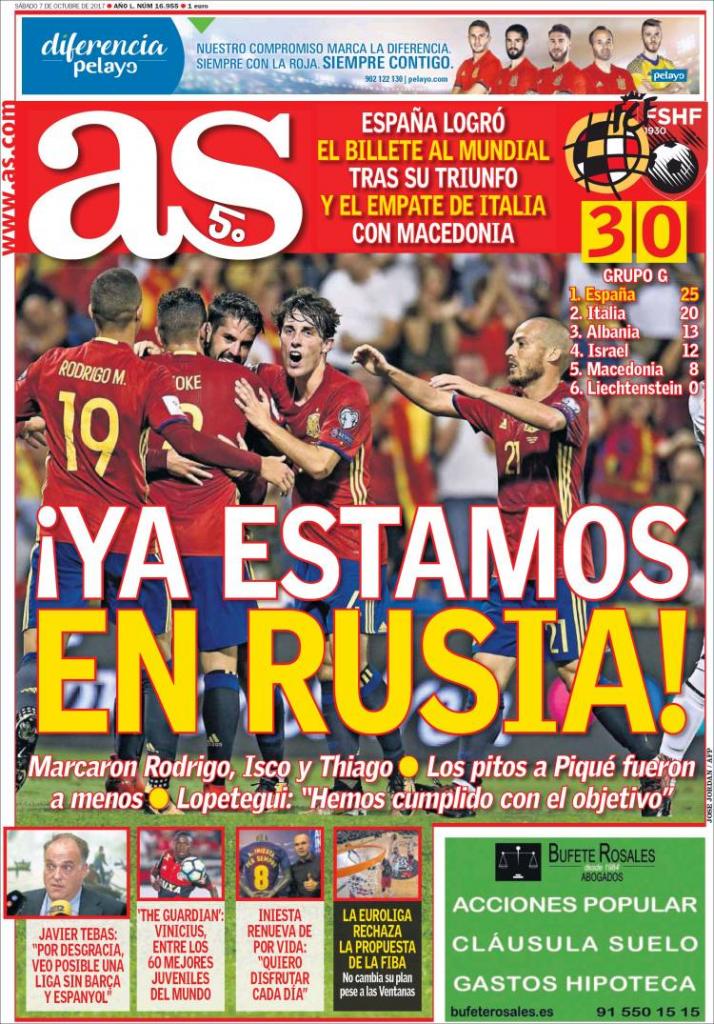 Spain book their ticket to the World Cup after their win and Italy's draw with Macedonia
Now we are in Russia!
Rodrigo, Isco and Thiago all scored
There were less whistles at Pique
Lopetegui: "We've fulfilled our objective"
Javier Tebas: "Unfortunately, I don't see a Liga with Barca and Espanyol"
The Guardian: Vinicius among the world's 60 best youngsters
Iniesta renews for life: "I want to enjoy every day"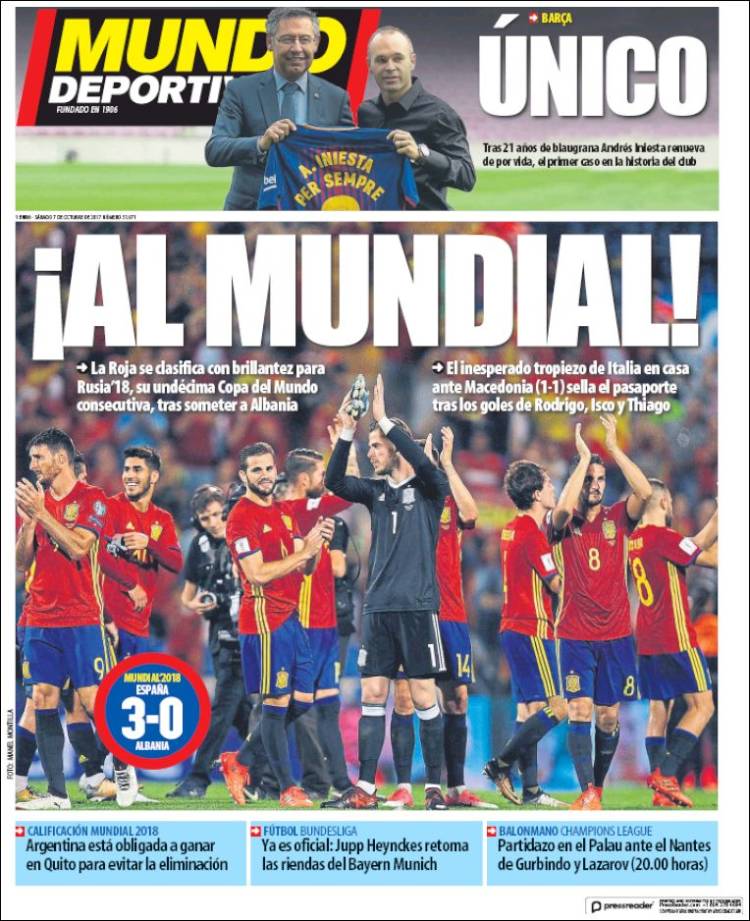 To the World Cup!
La Roja qualify with brilliance for Russia 2018, their 11th consecutive World Cup after putting Albania in their place
Italy's unexpected stumble at home against Macedonia (1-1) stamps their passports after goals from Rodrigo, Isco and Thiago
Argentina are forced to win in Quito in order to avoid elimination
It is official: Jupp Heynckes retakes the reins at Bayern Munich