Today's front-page headlines from Marca, AS and Mundo Deportivo.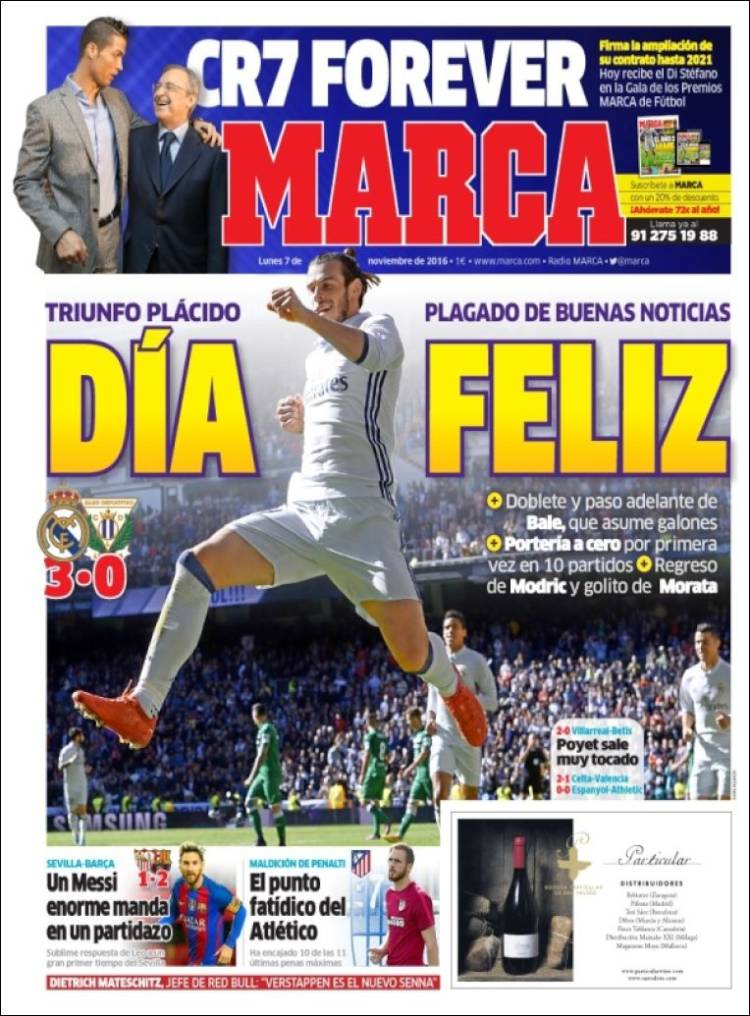 Happy day!
A pleasing win full of good news
Bale scores twice and takes big strides, a clean sheet after 10 games, Luka Modric returns and Morata scores
CR7 forever - Cristiano Ronaldo's new deal until 2021, today he will receive the Di Stefano at Marca's Football Awards gala
A great Messi performance commands a Barca win
A fateful point for Atletico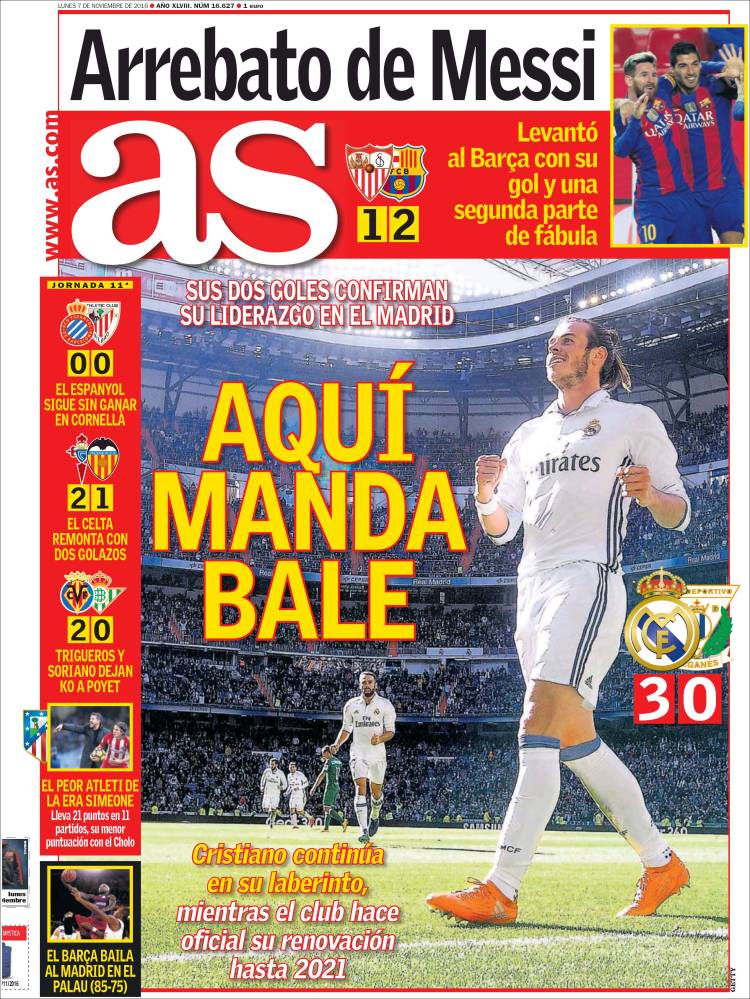 Bale commands here!
His two goals confirm RM at the top of La Liga
Cristiano Ronaldo still stuck in his maze while he extends his deal until 2021
Rapture of Messi - revives Barca with a goal and a stunning second half
Espanyol 0-0 Athletic - Espanyol still without a win in El Cornella
Celta 2-1 Valencia - Celta comeback with two goals
Villarreal 2-0 Real Betis - Trigueros and Soriano net to KO Poyet
The worst Atleti of Simeone's era - only 21 points from first 11 games, the worst of Simeone's reign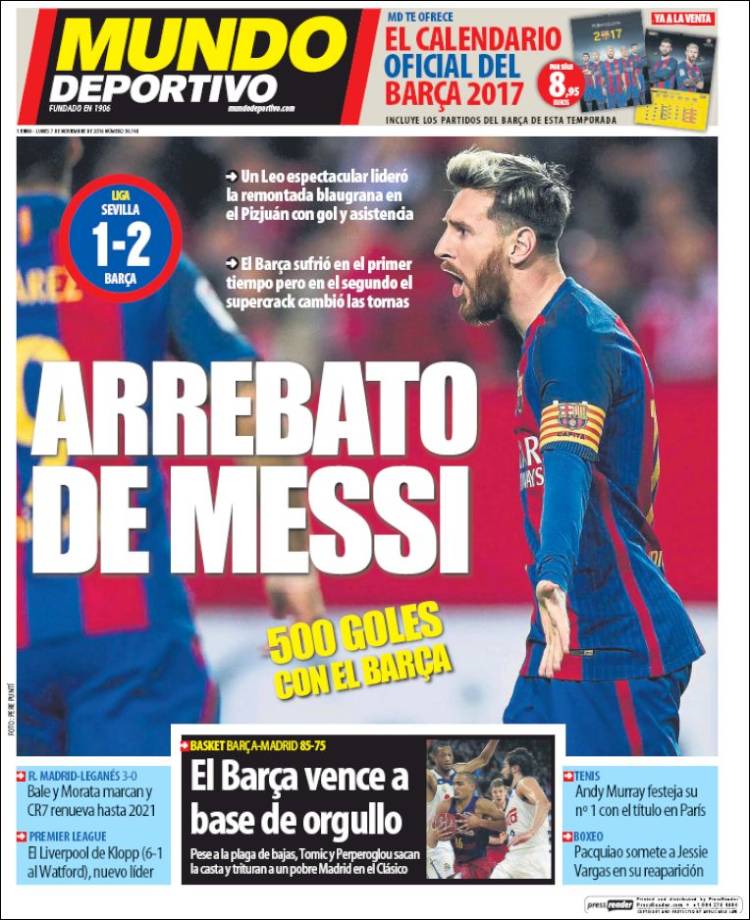 Rapture of Messi
Leo spectaculary leads a comeback for Barca at Sevilla with a goal and an assist
A poor first half from Barca but the second was magnificent
Messi now scored 500 goals with Barca
Bale (2) and Morata score as Ronaldo renews until 2021
Liverpool new PL leader after 6-1 win over Watford