Today's front-page headlines from Marca, AS and Mundo Deportivo.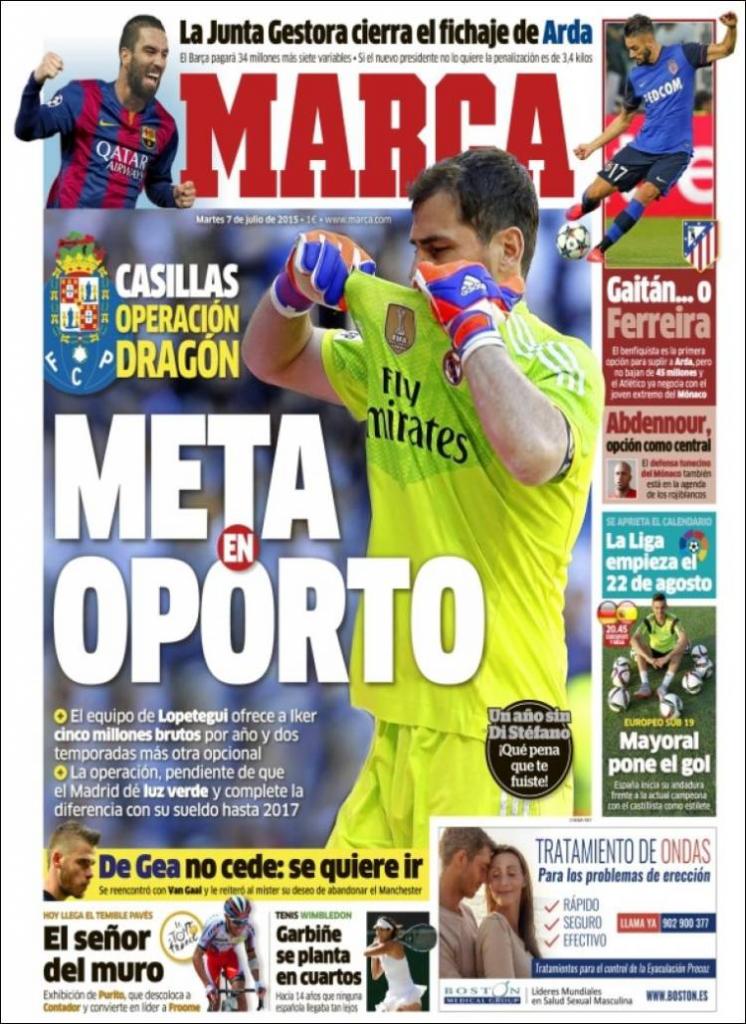 Goal in Porto
Dragons deal for Casillas
Lopetegui's team offer Iker 5 million euros per year on a two-year deal with the option of another.
The deal depends on Madrid giving it the green light and paying the difference in his wages until 2017.
The board closes the signing of Arda Turan
De Gea not giving up: he wants to leave.
Gaitan...or Ferreira
Abdennour, option at centre-back
La Liga starts on 22nd August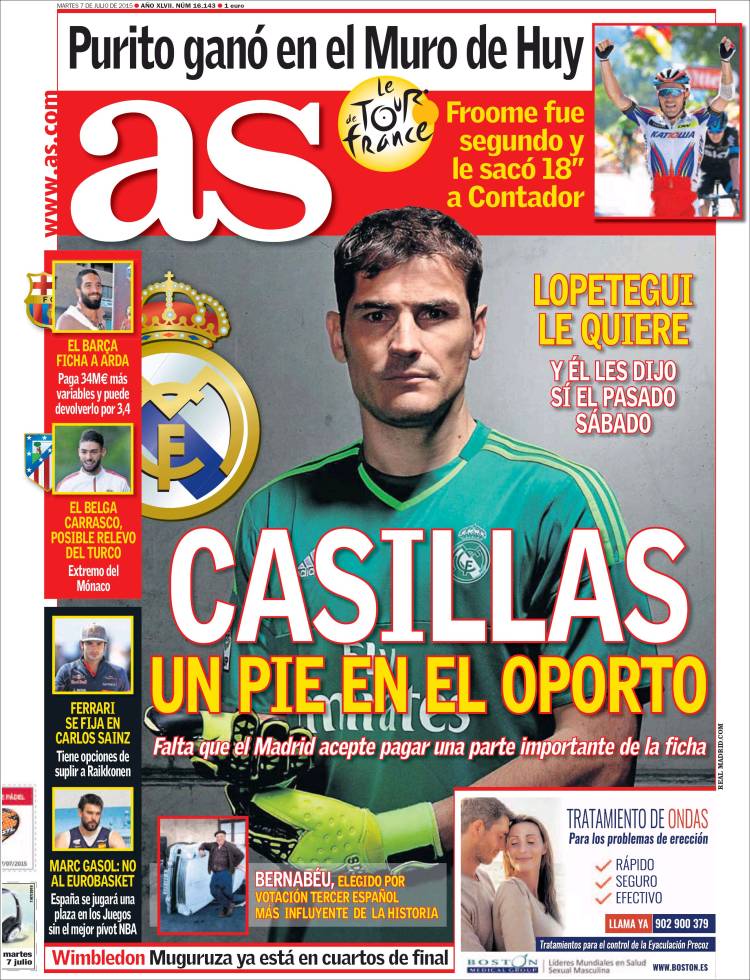 Casillas: One foot in Porto
Lopetegui wants him and he said yes last Saturday
It just needs Madrid to agree to pay a significant amount of his wages
Barca sign Arda
The Belgian Carrasco is a possible replacement for the Turk.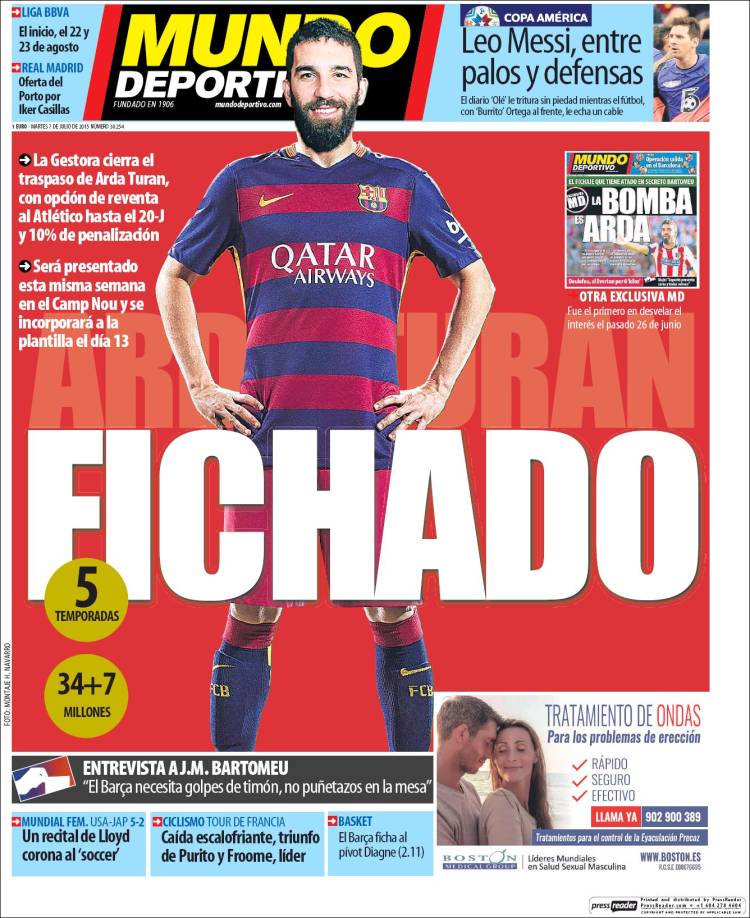 Signed
The board closes the deal for Arda Turan, with the option to sell back to Atletico until 20th June with a 10 per cent penalty.
He will be presented at Camp Nou this week and will join up with the squad on the 13th.
Liga BBVA: the start is on the 22nd and 23rd August
Real Madrid: offer for Iker Casillas