Friday's front page headlines courtesy of Marca, Diario AS and El Mundo Deportivo.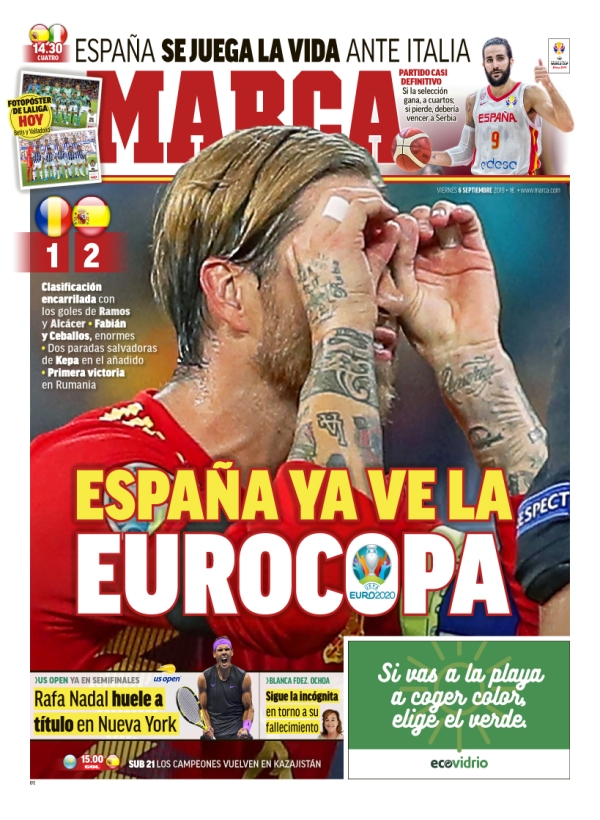 SPAIN: Spain now see the European Championships - La Roja are well placed for qualification for the European championships thanks to goals from Ramos and Alcácer. Huge matches from Fabián and Ceballos.Two remarkable saves from Goalkeeper Kepa Arrizabalaga in injury time. First victory for La Roja in Romania.
SPAIN UNDER 21'S: The Champions return in Kazakhstan.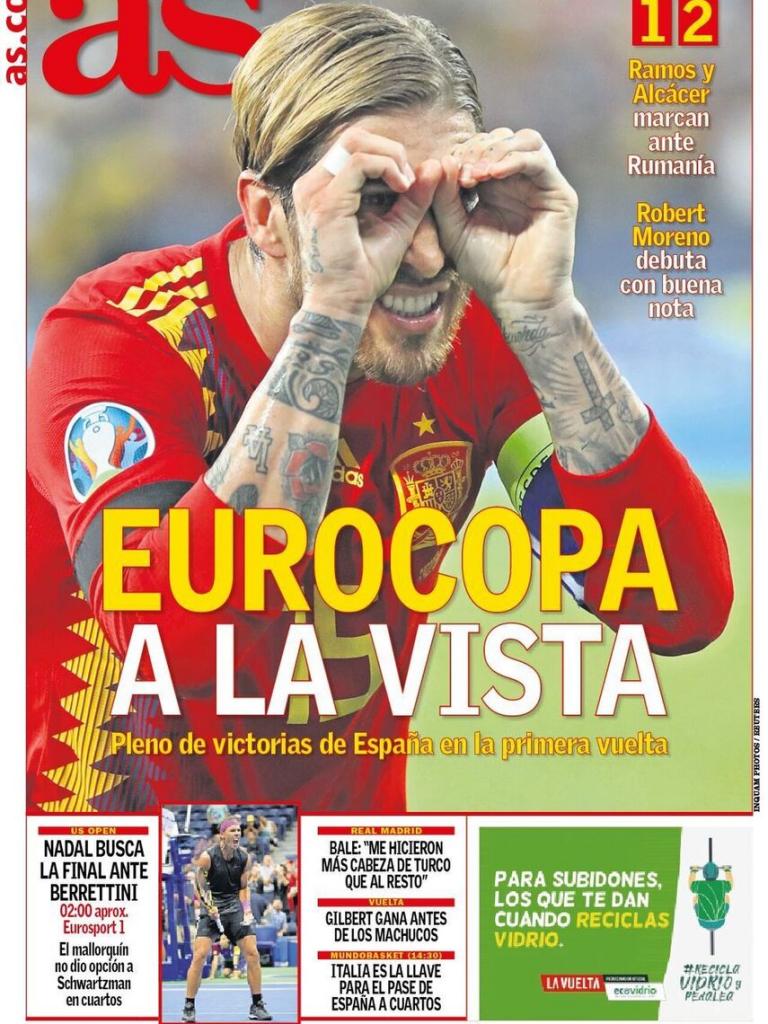 SPAIN: The European Championships are on the horizon - A clean sweep of victories for Spain in the first half of the qualification campaign. Ramos and Alcácer score against Romania. Robert Moreno debuts with good notes.
REAL MADRID: Bale: "They made me more of a scapegoat than the rest."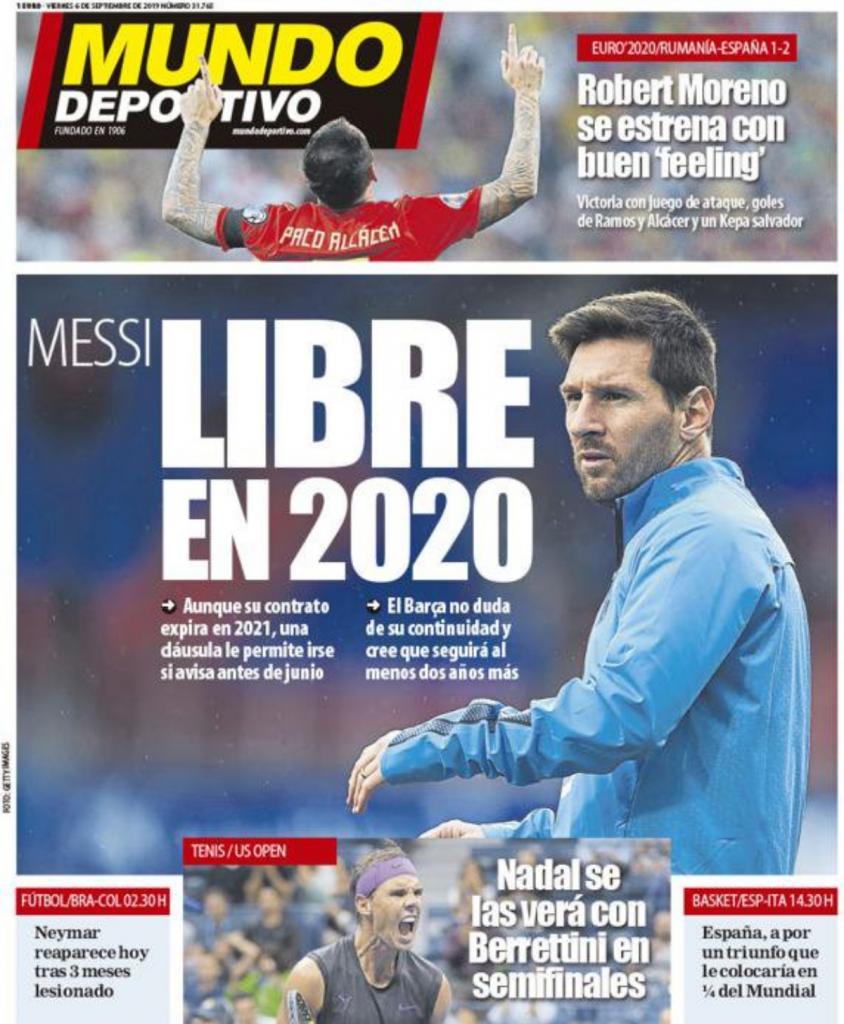 BARCELONA: Messi free in 2020 - Although his contract expires in 2021, a clause permits him to go if he notifies the club before June. Barcelona have no doubt that he will continue and believe that he will stay at least two years more.
SPAIN: Roberto Moreno debuts with good feeling - Victory with good attacking play, goals from Ramos and Alcácer and the savour Kepa.
NEYMAR: Reappears today after three months injured.