Today's front-page headlines from Marca, AS and Mundo Deportivo.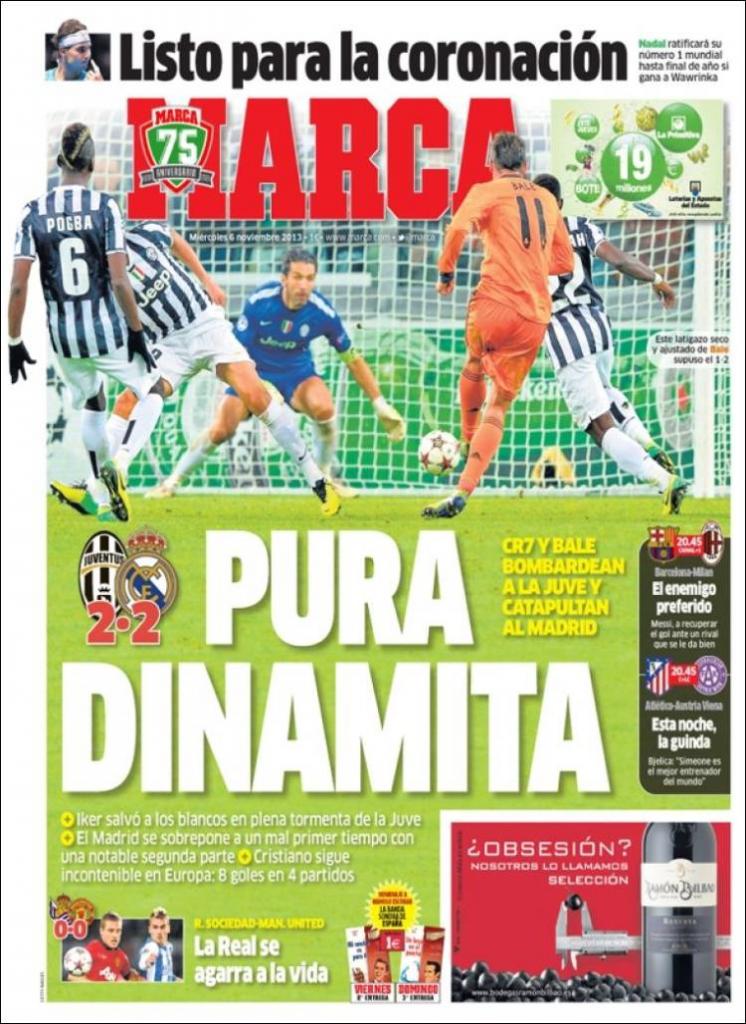 Pure dynamite!
CR7 and Bale bombard Juve as they capitulate against Madrid
Iker saved Los Blancos when under the kosh against Juve
Madrid overcame a poor first half with a remarkable second half performance
Cristiano continues to be unstoppable in Europe, he now has 8 goals in 4 games
La Real holding on for dear life
The enemy desired
Messi to recover scoring ways against a rival he does well against
Tonight, the final touch from Atletico
Bjelica: "Simeone is the best coach in the world"
Ready for his coronation: Nadal to ratify his number one spot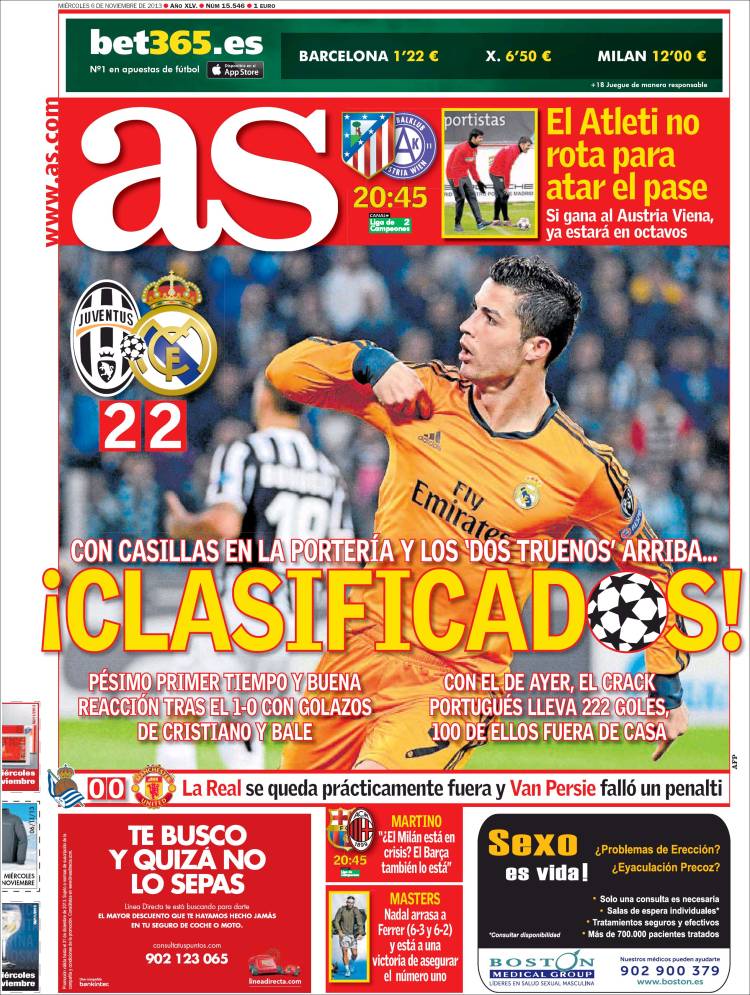 Qualified!
With Casillas in goal and with the two thunders up front
A poor first half followed by a great reaction after going down 1-0 with great goals from Cristiano and Bale
With CR7 yesterday, the star now has 222 goals, 100 of those scored away from home
La Real practically eliminated and Van Persie misses a penalty
Atleti not to rotate as they look to clinch progress
If they win against Austra Vienna, they will be in the knockout
Martino: "Milan in crisis? Barca are also in crisis"
Masters: Nadal beats Ferrer and now is assured of number one place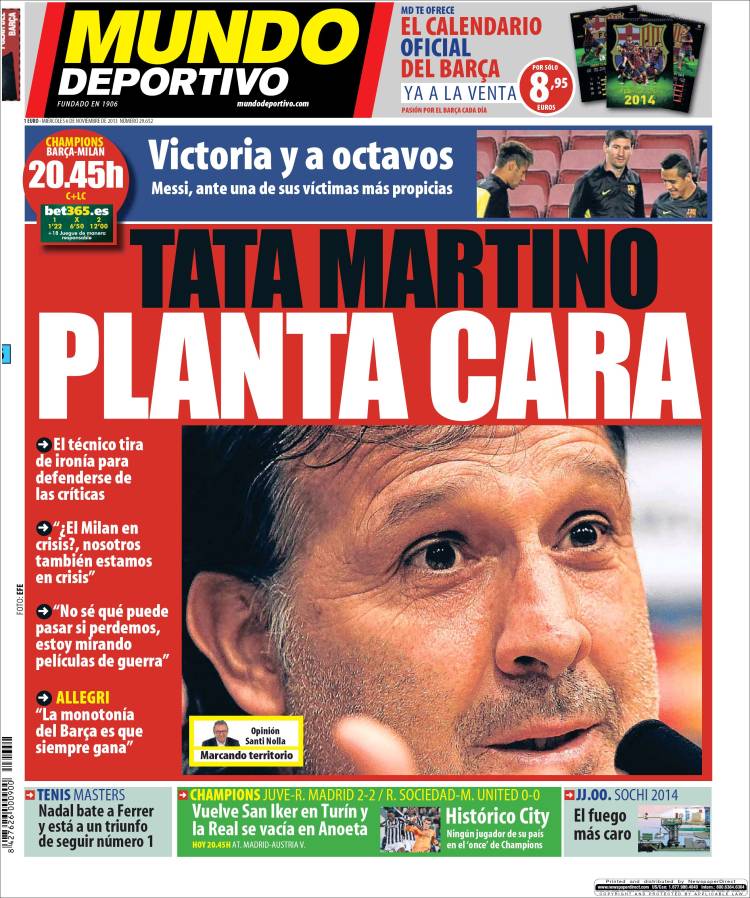 Tata Martino faces up
The coach uses irony to defend against the critics
"Milan in crisis? We are also in crisis"
"I do not know what will happen if we lose, I am watching war movies"
Allegri: "The only thing monotonous about Barca is that they always win"
Victory and they are in the knockout phase
Messi against one of his favourite rivals
Champions League: San Iker returns in Turin and La Real left without hope at the Anoeta
Historic city: Not one player from his country is in the 'eleven' of the Champions League
Tennis: Nadal beats Ferrer and is to regain number one spot