Today's front-page headlines from Marca, AS and Mundo Deportivo.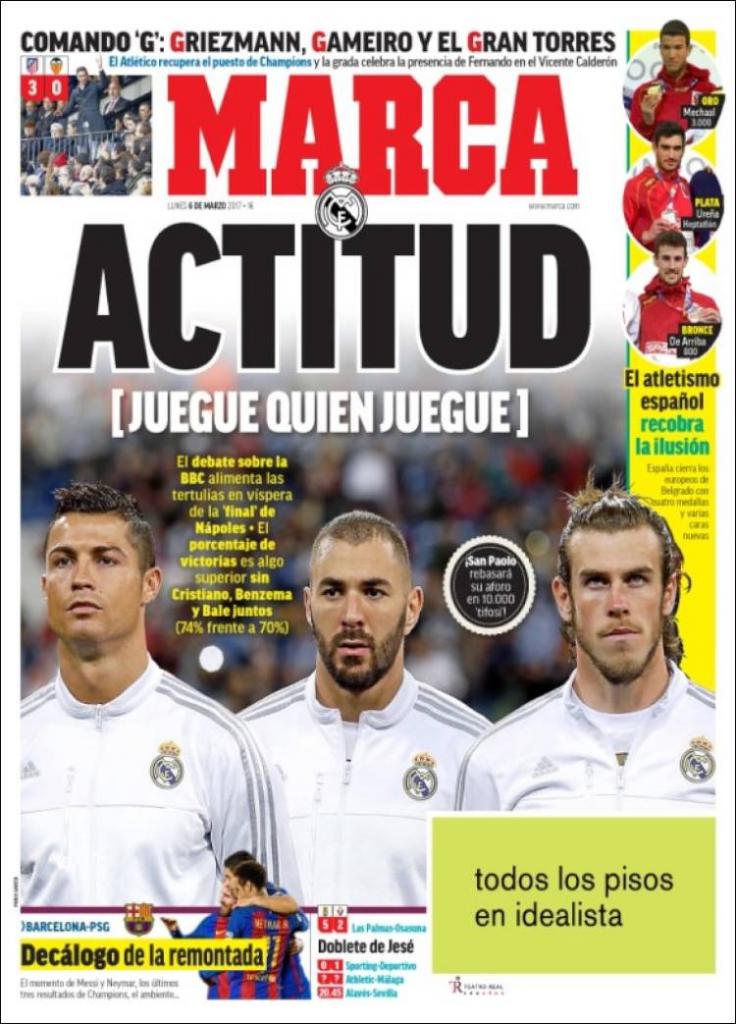 Attitude (who plays plays)
The debate and gossip over who of BBC plays intensifies on eve of Napoli 'final', percent of victories without all three of Benzema, Ronaldo and Bale playing is higher - 74% compared to 70%
Command 'G' - Griezmann, Gameiro and Great Torres! - Atleti back on track for Champions League and celebrate Torres presence in Vicente Calderon
Ten commandments for a comeback - Barca v PSG
Double for Jese - Las Palmas 5-2 Osasuna
Sporting 0-1 Deportivo, Athletic 1-0 Malaga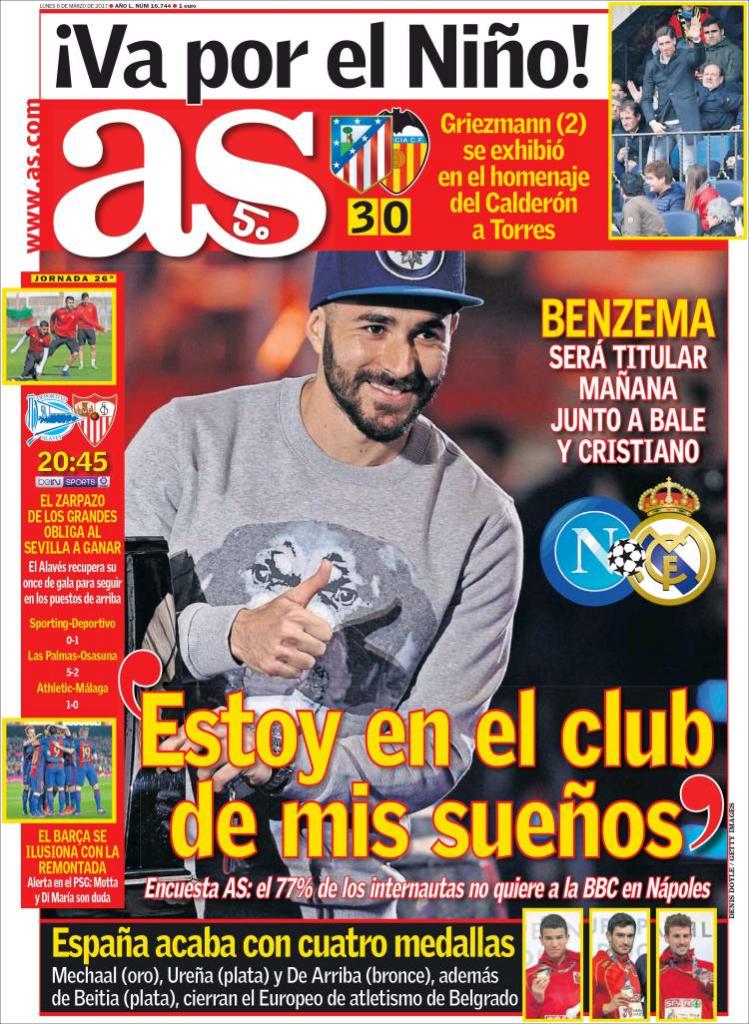 "I am at the club of my dreams"
According to AS: 77% don't want all three of BBC playing away to Napoli
Benzema set to lead the line tomorrow in Napoli along with Ronaldo and Bale
Go for it El Nino! - Griezmann (scores twice) puts on an exhibition at the Calderon as Atleti beat Valencia 3-0
Sevilla want to keep track at top with win at Alaves - home side will have strongest XI available
Barca dream of a comeback - PSG alert: Motta and Di Maria are doubts