Today's front page headlines from Marca, AS and Mundo Deportivo.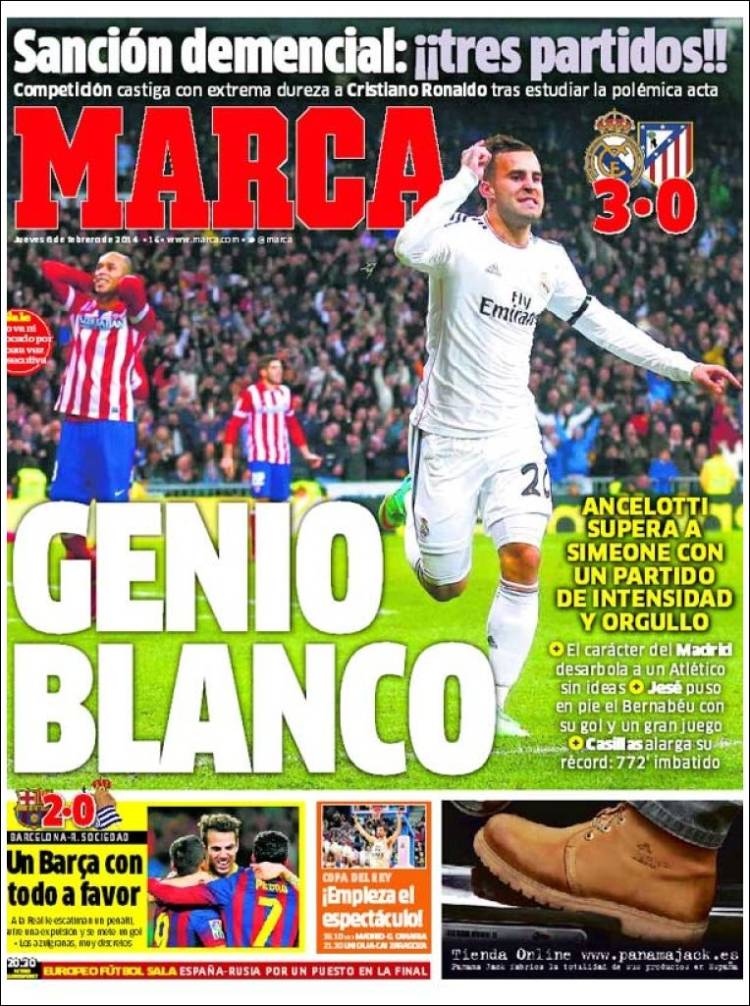 White Genius
Ancelotti overcomes Simeone in a game of intensity and pride
Madrid showed character while Atleti were without ideas
Jese made his mark at the Bernabeu with a goal and a great game
Casillas extends his record; now 772 minutes
Crazy punishment: Three games
The Competition Committee punish Cristiano harshly after studying the evidence
Barca with the advantage
Copa del Rey, Basketball: The spectacle begins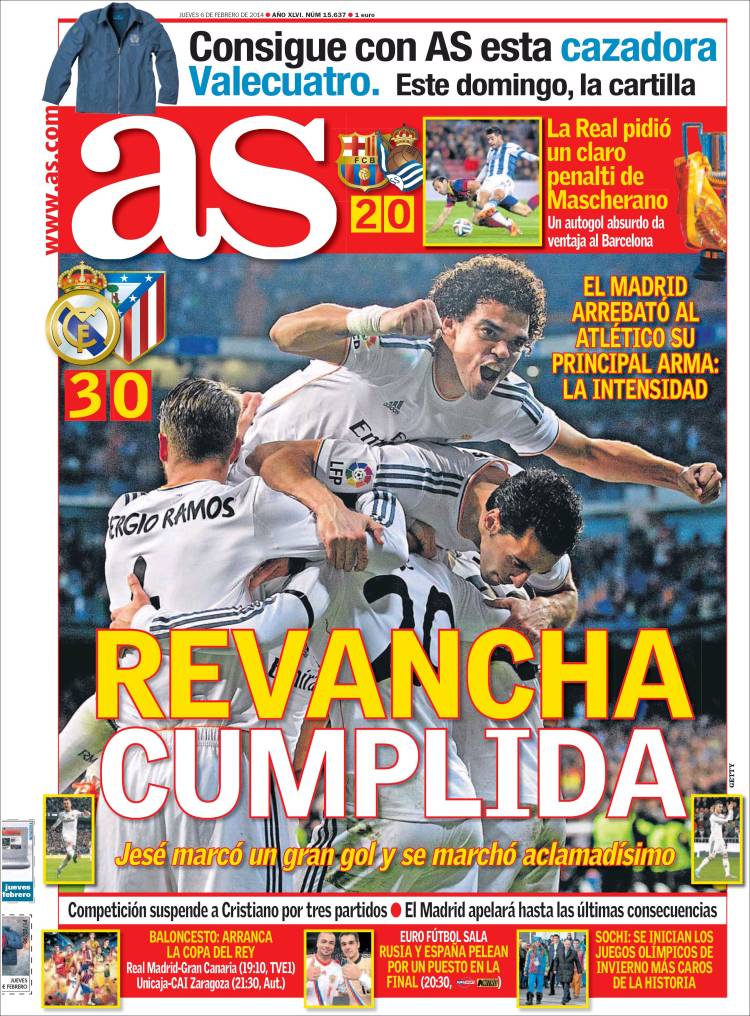 Revenge complete
Madrid beat Atletico with its number one weapon, intensity
Jese scores a great goal and left the field to great acclaim
La Real denied a clear penalty
An absurd own-goal gives Barca the advantage
Competition Committee suspend Cristiano for three games
Madrid will appeal
Basketball: The Copa del Rey kicks off
Futsal: Russia and Spain fight for a place in the final
Sochi: The Winter games,the most expensive in history, commence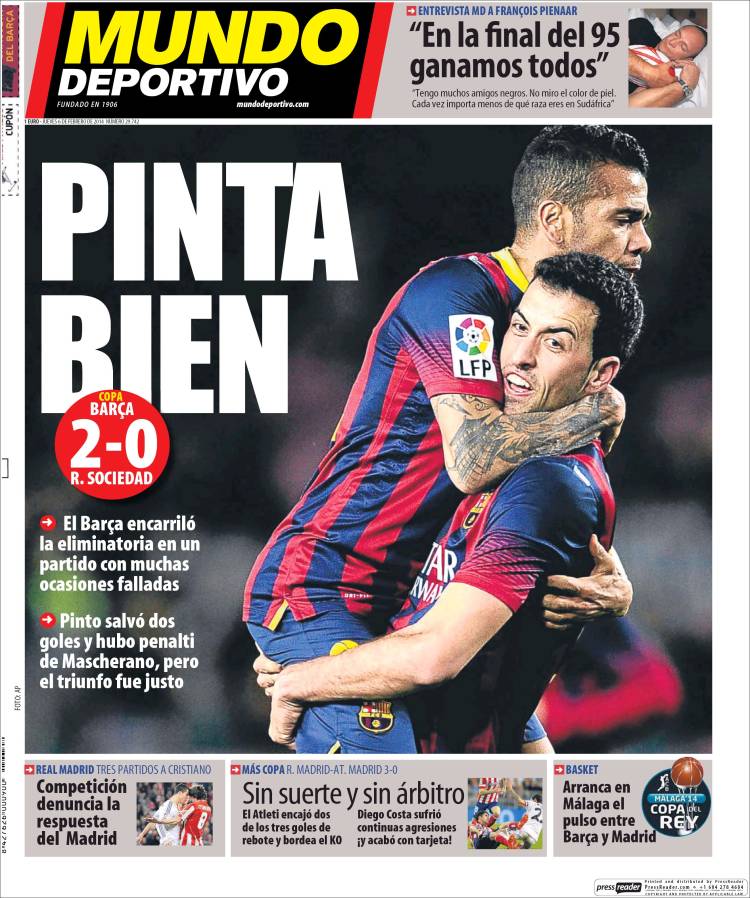 Looking good
Barca back on track but miss many chances
Pinto saved two goals and there was a penalty by Mascherano, but, the win was deserved
Interview with Francois Pienaar: "In the final of 95, we won everyone over"
"I have many black friends. I do not look at the colour of the skin. It matters less and less in South Africa"
Competition Committee hand Cristiano a three-game ban
Without luck and without a referee
Atleti concede two deflected goals and are on the verge of being eliminated
Diego Costa suffered non-stop acts of aggression but it was he who ended up with a yellow card