Today's front-page headlines from Marca, AS and Mundo Deportivo.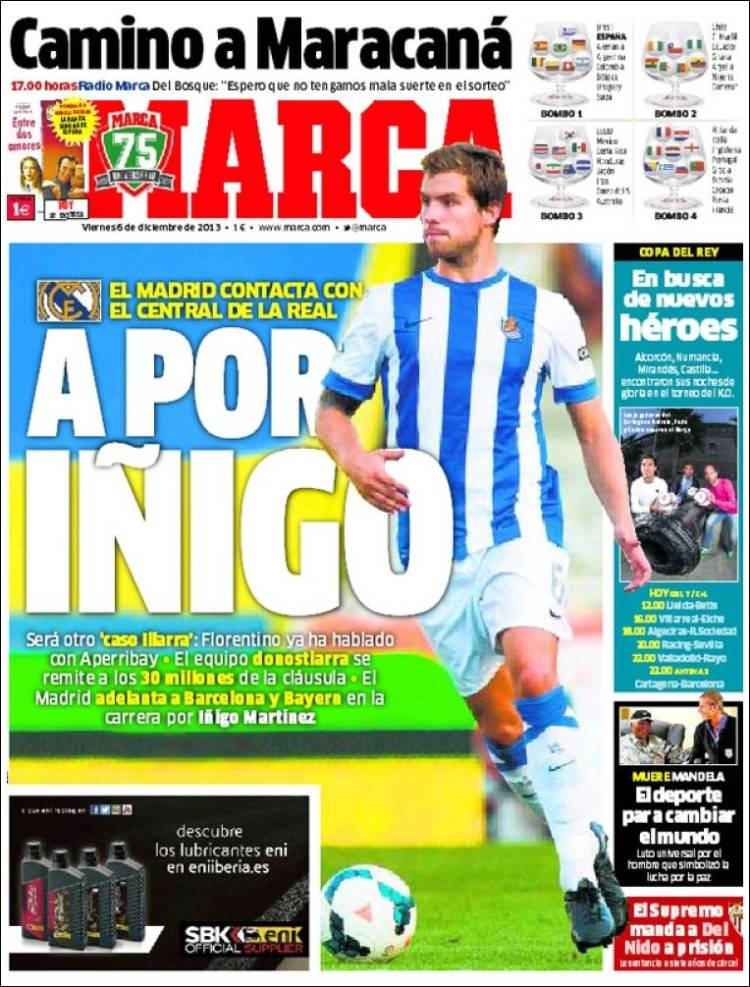 Madrid make contact for La Real's central defender, Inigo
He will be the other 'Illarra', Florentino has already spoken with Aperribay
The Donostiarra side would require 30€ million as per his clause
Madrid are ahead of Barca and Bayern in the pursuit
The road to the Maracana
Del Bosque: "I hope that we do not have bad luck in the draw"
Copa del Rey: In search of new heroes
Alcorcon, Numancia, Mirandes and Castilla, meet their destiny
Mandela: Sport to change the world
The Supreme Judge sends Del Nido to prison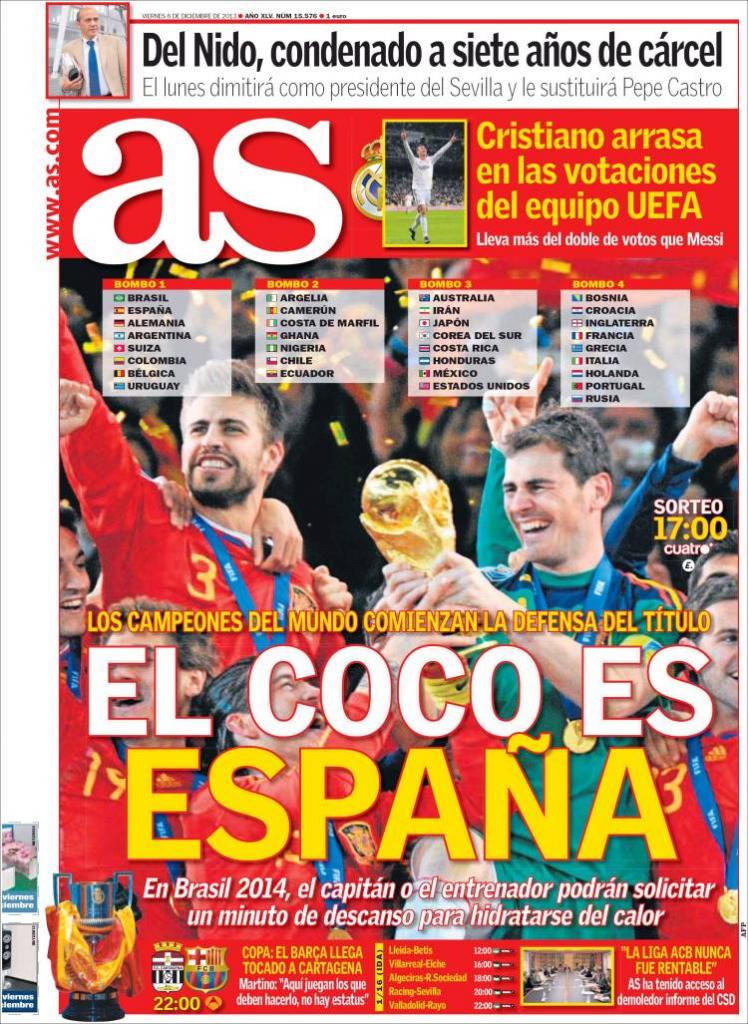 The bogey team are Spain
The Champions start the defence of their title
Brazil 2014, the captain or the coach will be able to ask for a minute break to rest and hydrate amid the sweltering head
Copa del Rey: Barca arrive in Cartagena not in great shape
Martino: "Here they play like they have to"
Cristiano dominates the voting for UEFA's team of the year
He receives more than double the votes of Messi
Del Nido, condemned to seven years in jail
Monday he will step down as president and Pepe Castro will take over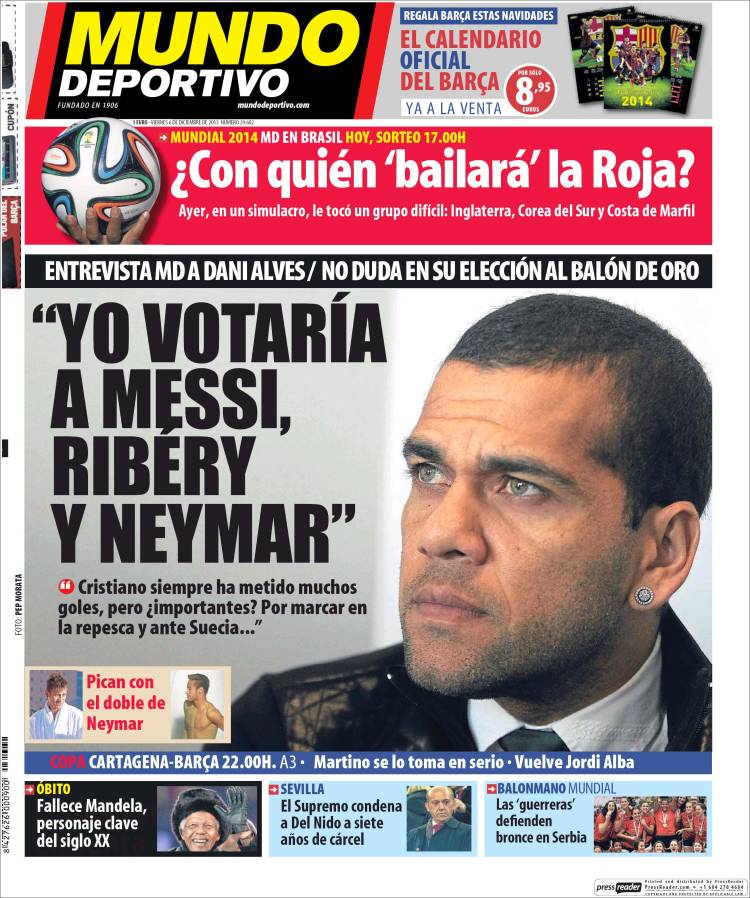 "I would vote for Messi, Ribery and Neymar"
"Cristiano always has scored goals, important ones but? To score against Sweden in the playoffs.."
Who will dance with La Roja: Draw for Brazil
Yesterday, in the simulation, Spain were given a tough draw, England, Ivory Coast and South Korea
Sevilla: The Supreme Judge sends Del Nido to jail for seven years