Today's front-page headlines from Marca, AS and Mundo Deportivo.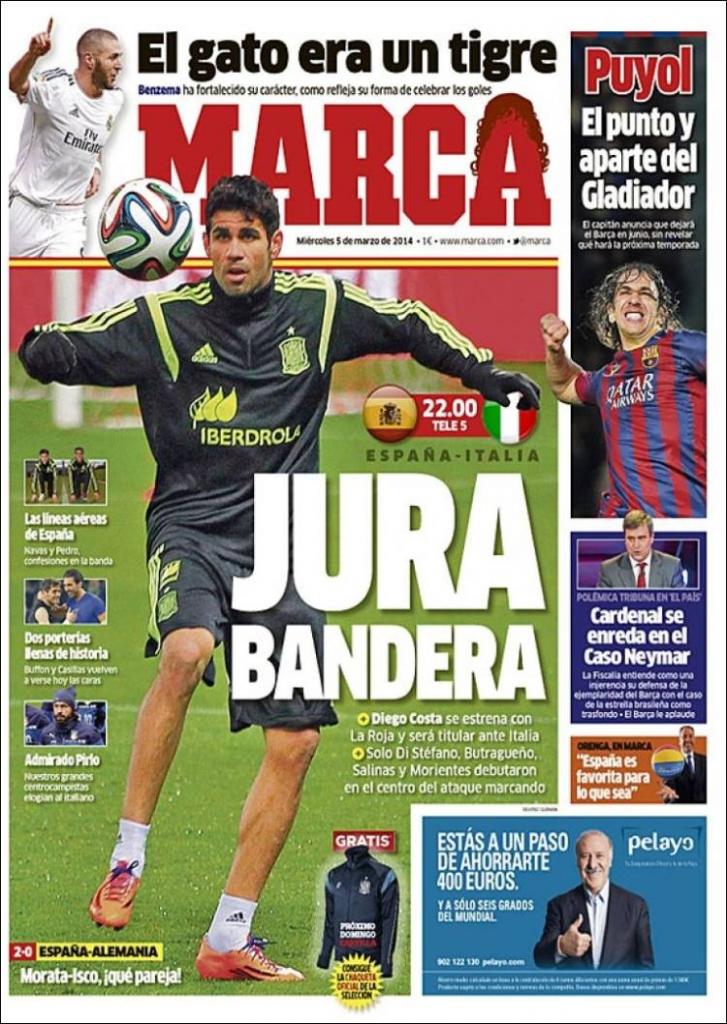 Pledge of allegiance
Diego Costa to debut and start against Italy
Only Di Stefano, Butragueno, Salinas and Morientes scored on their debuts for Spain
On the wings for Spain, Navas and Pedro
Two history-making goalkeepers: Buffon and Casillas
Admirable Pirlo: Our great midfielders praise the Italian
The cat was a tiger
Benzema's character has strengthened, reflected by his goal celebrations
Puyol: At the end for the Gladiator
The captain announces that he will leave Barca in June, without revealing where he will go
Cardenal confuses the Neymar case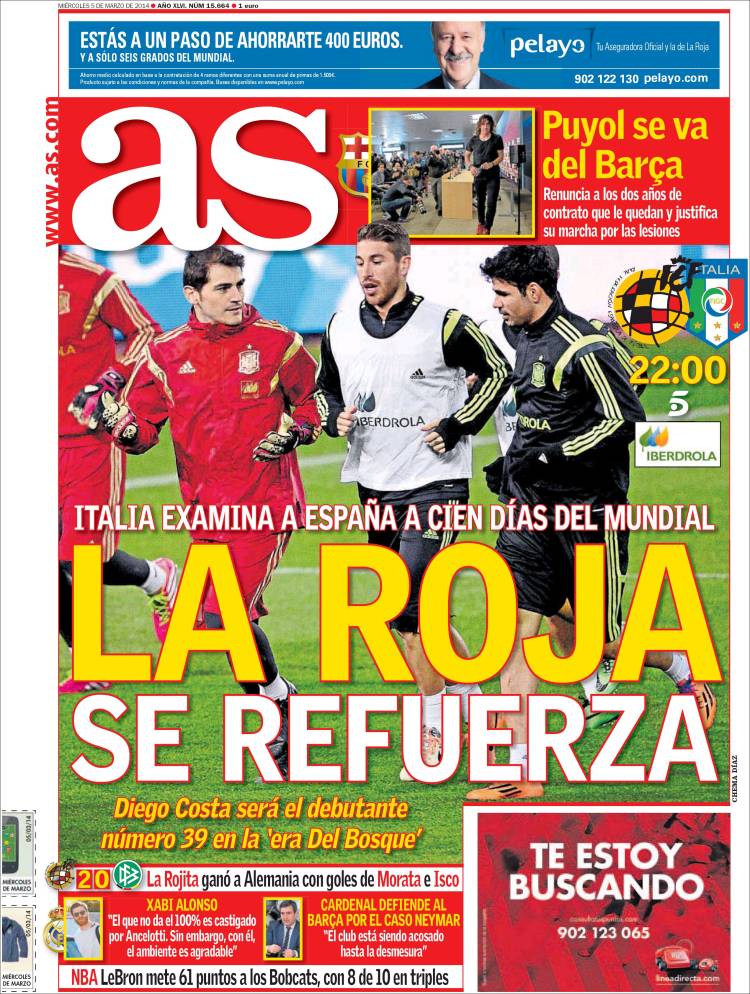 A strengthened La Roja
Italy test out Spain 100 days before the world cup
Diego Costa will be debutant number 39 in the Del Bosque era
Puyol to leave Barca
He is to rescind two years on his contract that remain and says that injuries are the reason
Spain Under 21 beat Germany with goals from Morata and Isco
Xabi Alonso: "Who does not give 100 per cent is punished by Ancelotti. However, with him the atmosphere is friendly"
Cardenal defends Barca in the Neymar Case
"The club is being excessively accused"