Today's front page headlines from Marca, AS & Mundo Deportivo.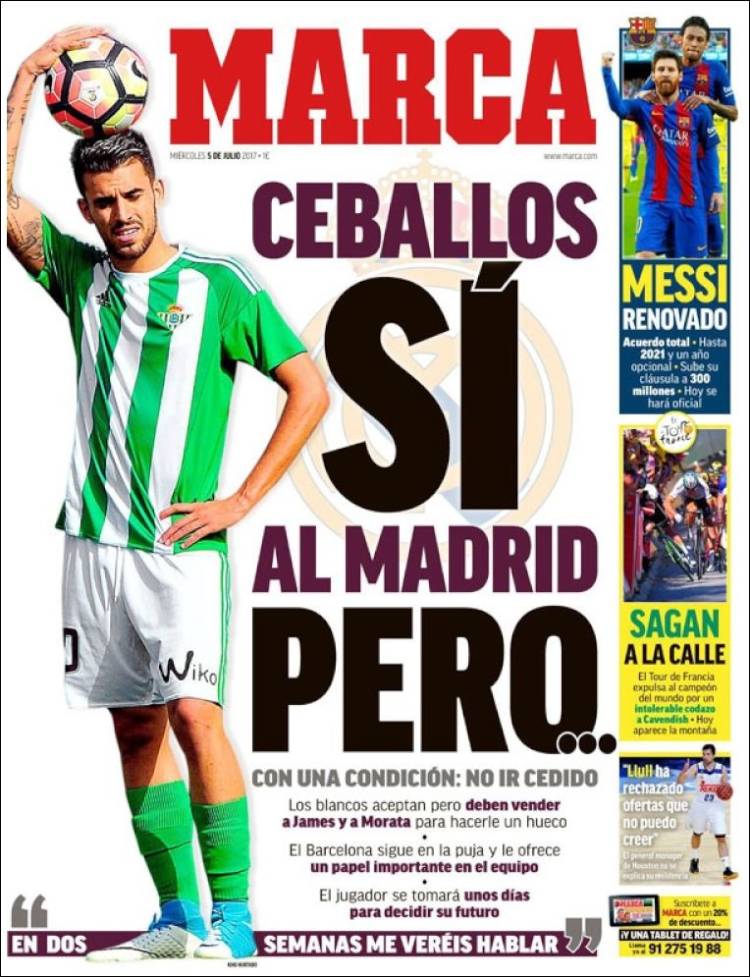 Ceballos says yes to Madrid but..
There is one condition - not to loan him and to make room in the team, in which case Madrid accept James & Morata must be sold
Barca also bid for player, offer a place in their side, Ceballos will decide his future in coming days
"In two weeks you will see me speak"
Messi renews - total agreement, until 2021 with extra year optional, 300M clause inserted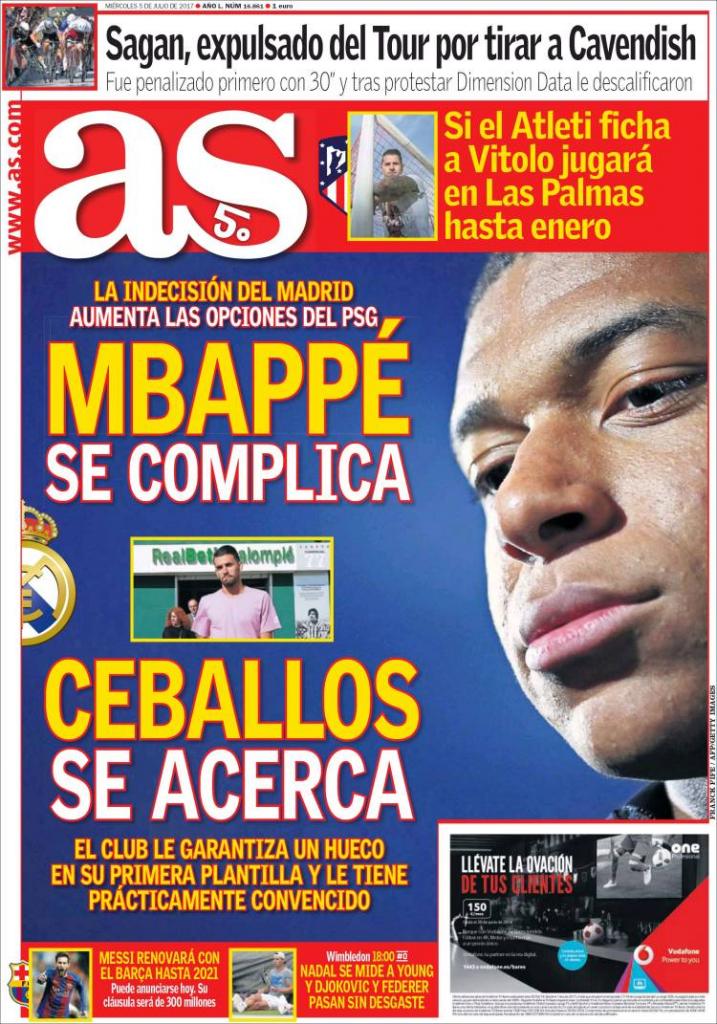 Mbappe is complicated, Ceballos is close
Madrid guarantee a spot in the first team for midfielder, indecision from Madrid on striker and PSG interest
Atleti to sign Vitolo, loaned to Las Palmas until January
Messi renews with Barca until 2021 - to be announced today, 300m clause