Today's front-page headlines from Marca, AS and Mundo Deportivo…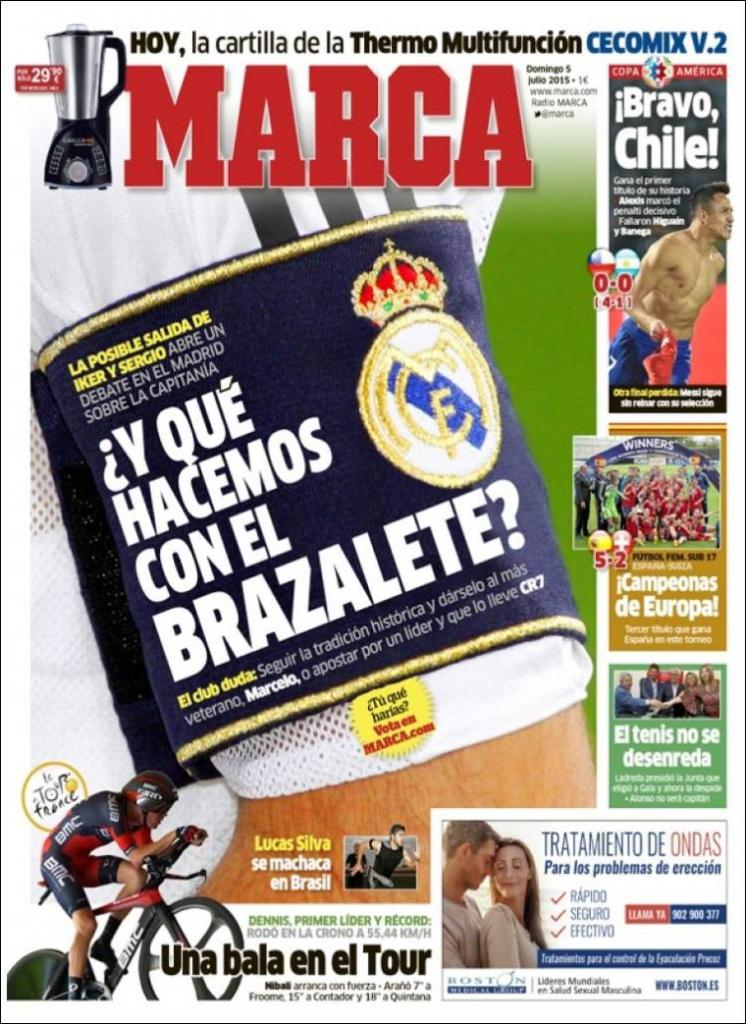 And what shall we do with the armband?
The possible departures of Iker and Sergio opens a debate on Madrid's captaincy
The club are in doubt: follow tradition and give it to the biggest veteran in the squad, Marcelo, or opt for a leader in CR7?
Lucas Silva is crushed in Brazil
Bravo, Chile!
Win first title in their history
Alexis scored the decisive penalty
Higuain and Banega both missed
Another final defeat sees Messi remain without reign in his national team
Women's Under-17 Football - Champions of Europe
Spain win tournament for third time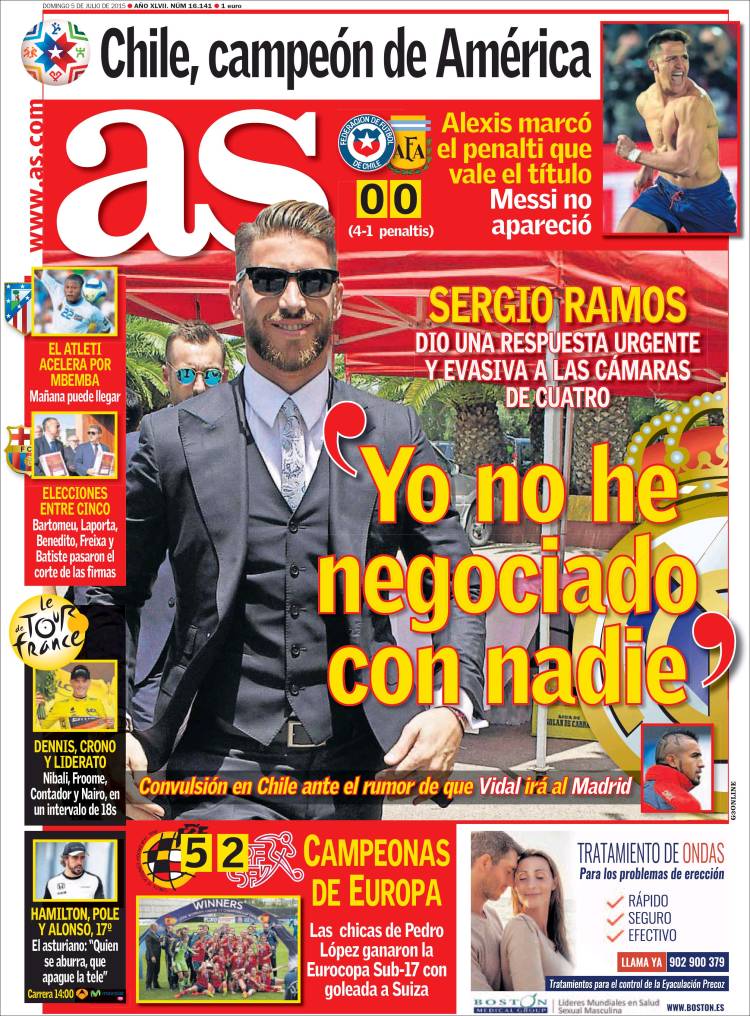 "I have not negotiated with anyone"
Sergio Ramos gave an urgent but evasive answer to the Cuatro cameras
Convulsion in Chile to the rumour that Vidal will join Madrid
Alexis scored the penalty that won Copa America
Messi didn't turn up
5-2 - European champions
Pedro Lopez's girls won the European Under-17 Championship with a rout over Switzerland
Atletico accelerate Mbemba move
Will sign him tomorrow
Elections between five
Bartomeu, Laporta, Benedito, Freixa and Batiste made the cut for signatures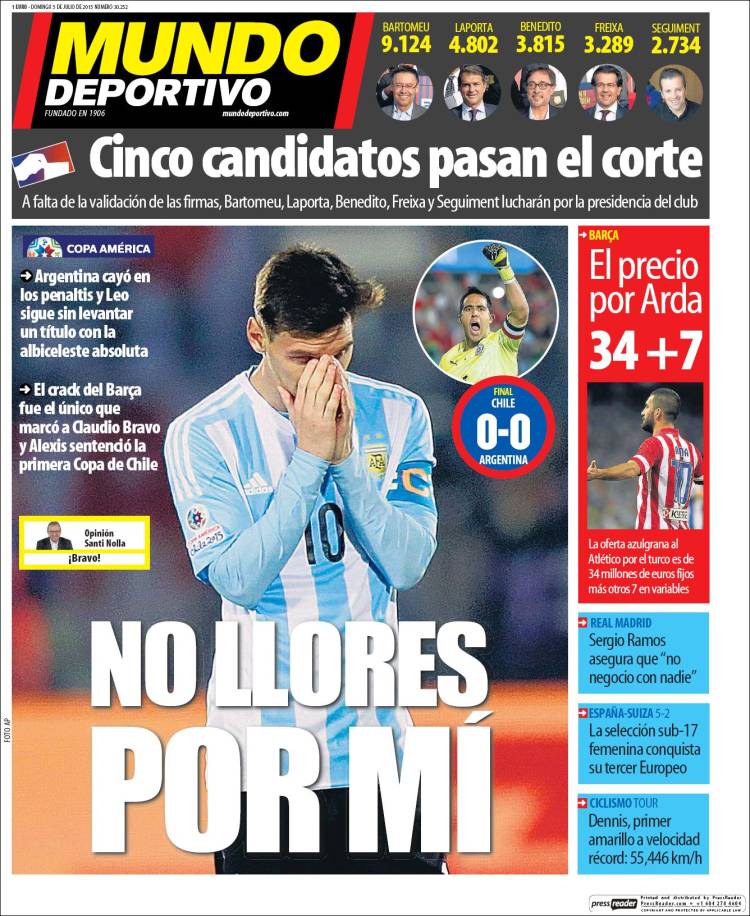 Don't cry for me
Argentina crash out on penalties as Leo remains trophyless for the senior Albiceleste
The star of Barca was the only one that scored against Claudio Bravo as Alexis gave Chile their first Copa America
Five candidates make the cut
Barring the validation of signatures, Bartomeu, Laporta, Benedito, Freixa and Batiste will fight for the presidency of the club
The price of Arda, 34 + 7
Barca's agreement with Atleti is fixed at €34m plus €7m in other variables
Sergio Ramos says "I've not negotiated with anyone"