Today's front page headlines from Marca, AS and Mundo Deportivo.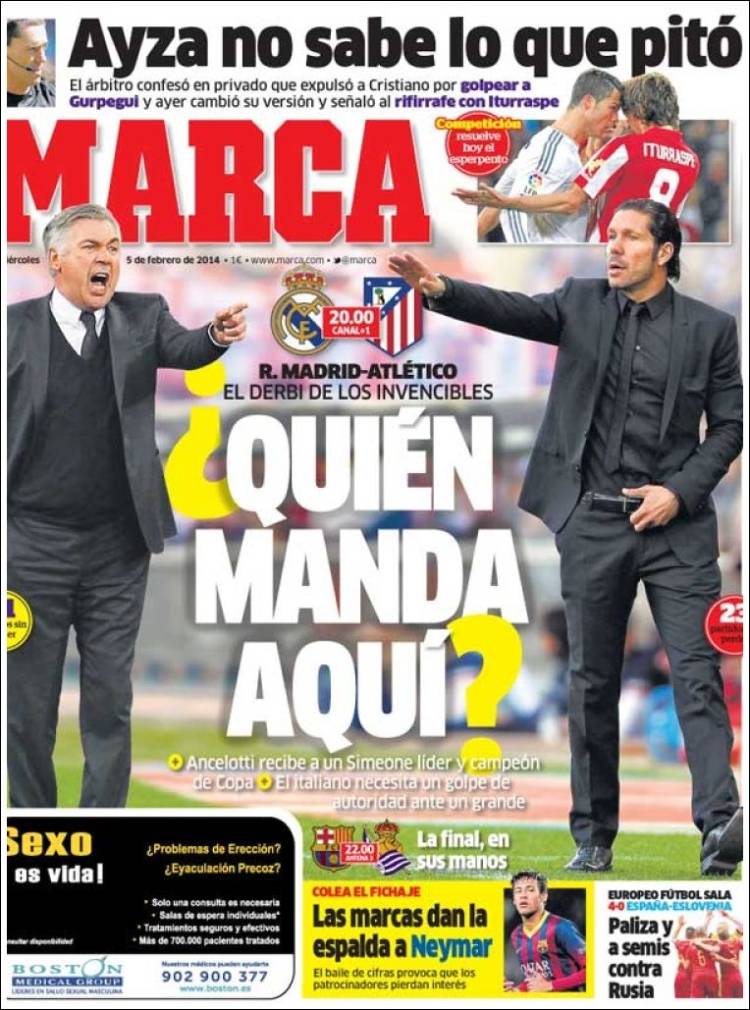 Who is in control here?
Real Madrid v Atletico Madrid
The derby of the invincibles
Ancelotti's side welcomes Simeone's leaders and reigning Copa champions
The Italian needs a big win against a big team
Barca: The final is in their hands
Ayza does not what it is he made the call for
The referee confessed in private that he red carded Ronaldo for his attack on Gurpegi and yesterday he changed his version and said it was for the riff-raff with Iturraspe
The big brands are turning their back on Neymar
The fiasco over his contract details has seen the big brands lose interest in sponsoring him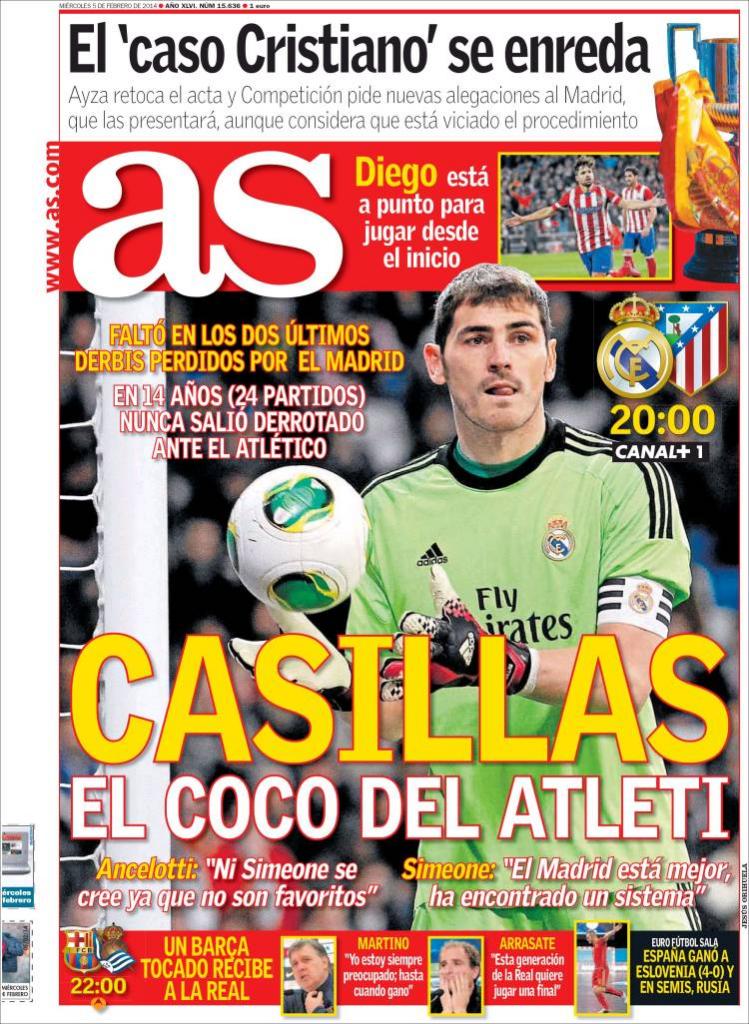 Casillas, the bane of Atletico
He has missed the last two losses against Atletico
In 14 years (24 games) he has never lost to Atletico
Ancelotti: "Niether Simeone does not believe his side are favourites"
Simeone: "Madrid are better, they have now found a system"
A Barca not in great shape welcome La Real
Martino: "I am always worried until we win"
Arrasate: "This generation want a final"
Diego could start
The 'Cristiano case' is a mess
Ayza changes his version and the Competition Committee ask for new statement
Madrid will present their case even though it is considered that it won't change a thing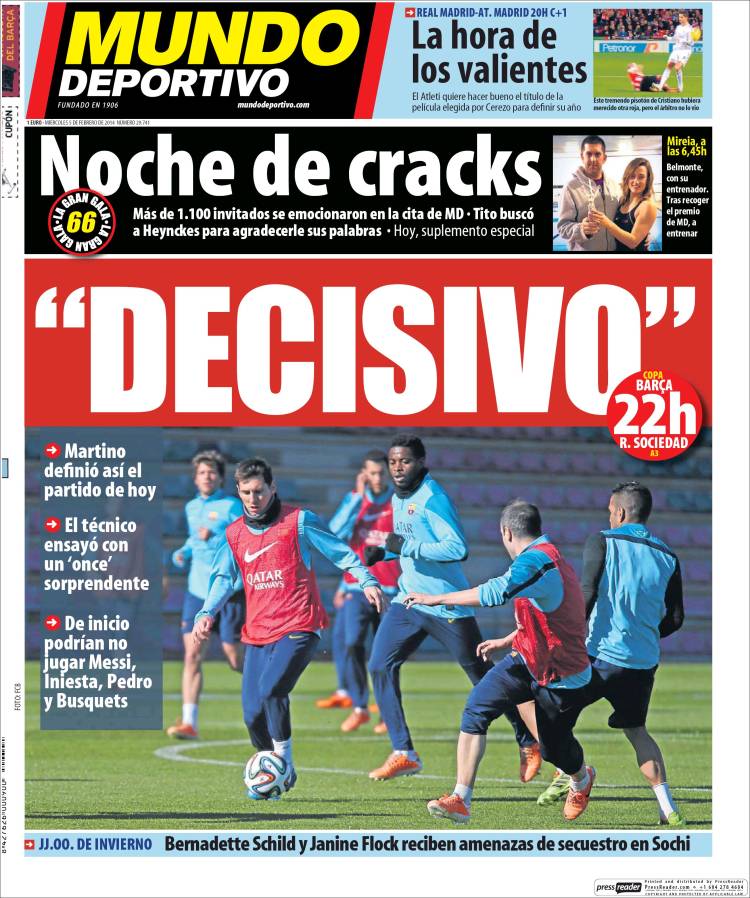 "Decisive"
Martino defines the games as such today
The coach could go with a surprise eleven
From the start, Messi could not play along with Iniesta, Pedro and Busquets
Night of stars: More than a 1000 guests came for the MD gala
Tito looked for Heynckes to thank him for his kind words
The hour of the brave
Atleti want to do well in the competition that has come to define their season