Wednesday's Front Page Headlines from Marca, AS and Mundo Deportivo.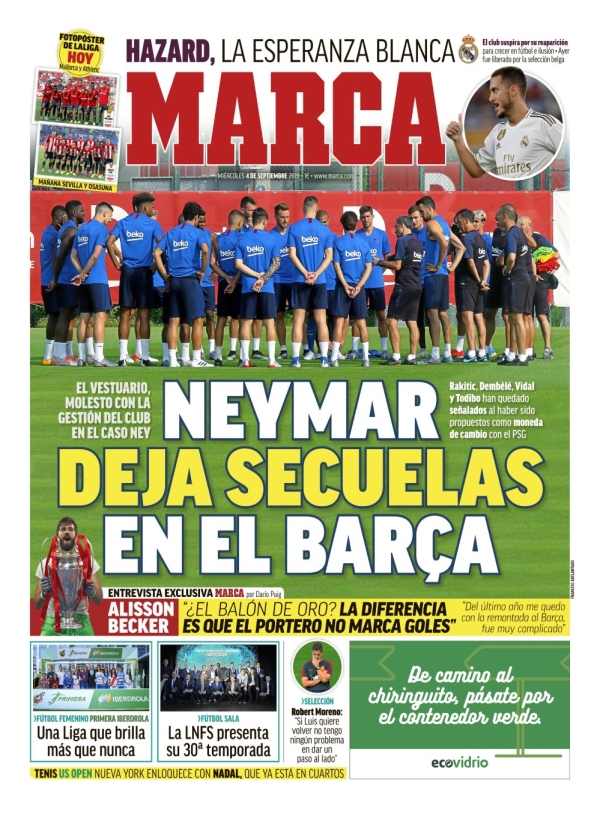 BARCELONA: Neymar leaves an aftermath in Barcelona - The dressing room is annoyed with the management of the club in the case of Neymar. Rakitic, Dembélé, Vidal and Todibo have all been marked by having been proposed as bargaining chips with PSG.
REAL MADRID: Hazard, the white hope - The club breaths a sigh of relief for his return to be able to grow in football and excitement. Yesterday he was released from Belgium national duty.
SPAIN: Roberto Moreno: "If Luis Enrique wants to return I don't have a problem to step aside."
ALISSON BECKER: "The Golden Ball? The difference is that the goalkeeper doesn't score goals. From last year, I will remember the comeback against Barcelona, it was very complicated."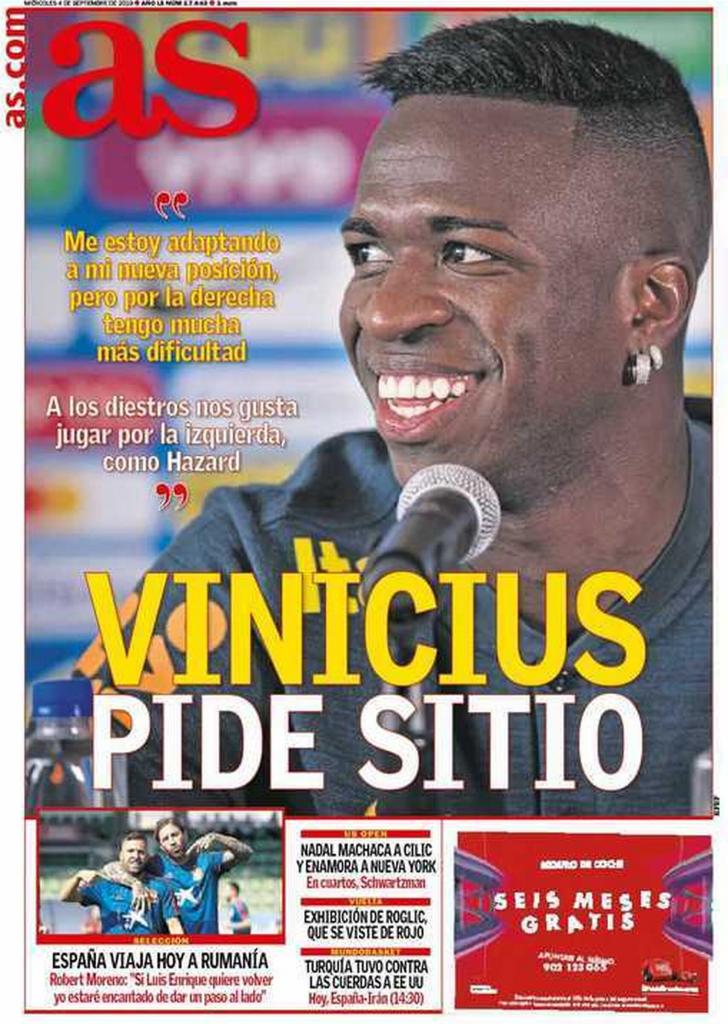 REAL MADRID: Vinicius demands a place - "I am adapting to my new position, but on the right I find it more difficult. The right-footed players like to play on the left, like Hazard."
SPAIN: Spain travel today to Romania - Robert Moreno: If Luis Enrique wants to return, I will be delighted to step aside."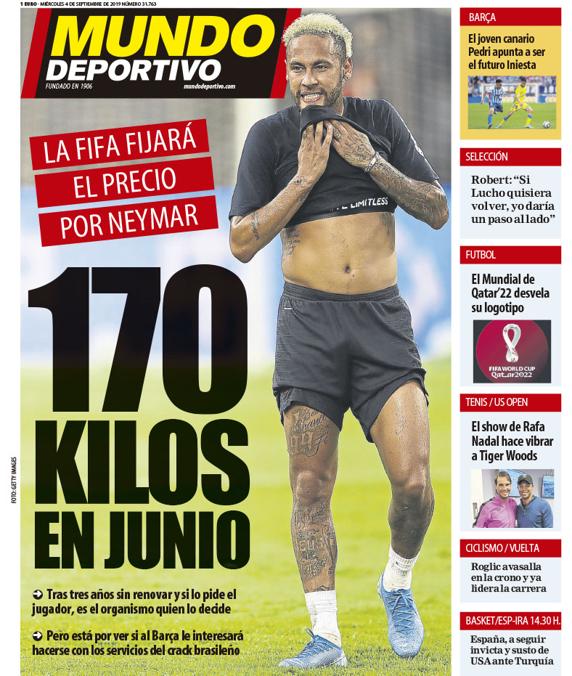 BARCELONA: 170 kilos in June - Fifa will fix the price for Neymar. After three years without a renewal and if the player asks for it, it is the organization who will decide it. However it remains to be seen if Barcelona are seriously interested in the acquisition of the Brazilian superstar.
BARCELONA: The youngster from the Canary Islands Pedri aims to be the future Iniesta.
SPAIN: Robert Moreno "If Lucho (Luis Enrique) would like to return, I would step aside."
GENERAL FOOTBALL NEWS: The Qatar World Cup in 2022 reveals its new logo.