Today's front-page headlines from Marca, AS and Mundo Deportivo.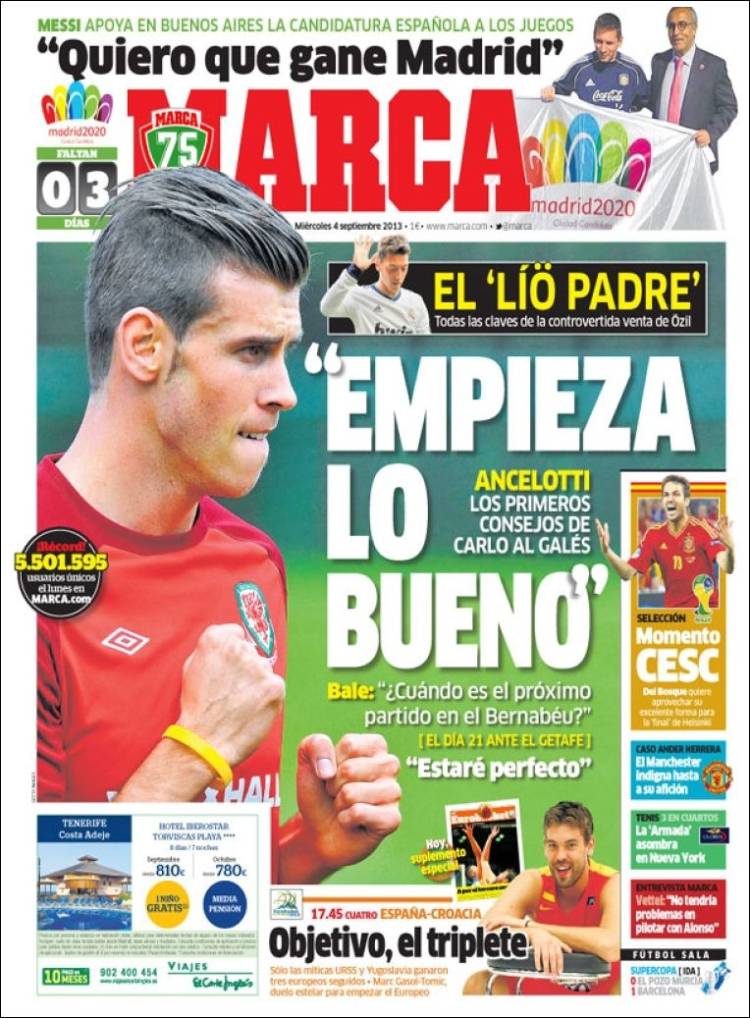 "Start well"
Ancelotti's first words of advice to the Welshman
Bale: "When is the next game at the Bernabeu?" (Sept 21)
"I will be perfect"
The mess of his father
All the reasons behind Ozil's sale
Messi supports Madrid's candidature for the Olympics
"I want Madrid to win," Messi
National team: Cesc's moment
Del Bosque wants to take advantage of his experience for the 'final' in Helsinki
Ander Herrera case
Manchester embarrassed in front of their fans
Tennis: 3 in the quarters
La Armada take over New York
Interview with Marca
Vettel: "I would not have problems with Alonso"
Spain v Croatia: The objective is a triplete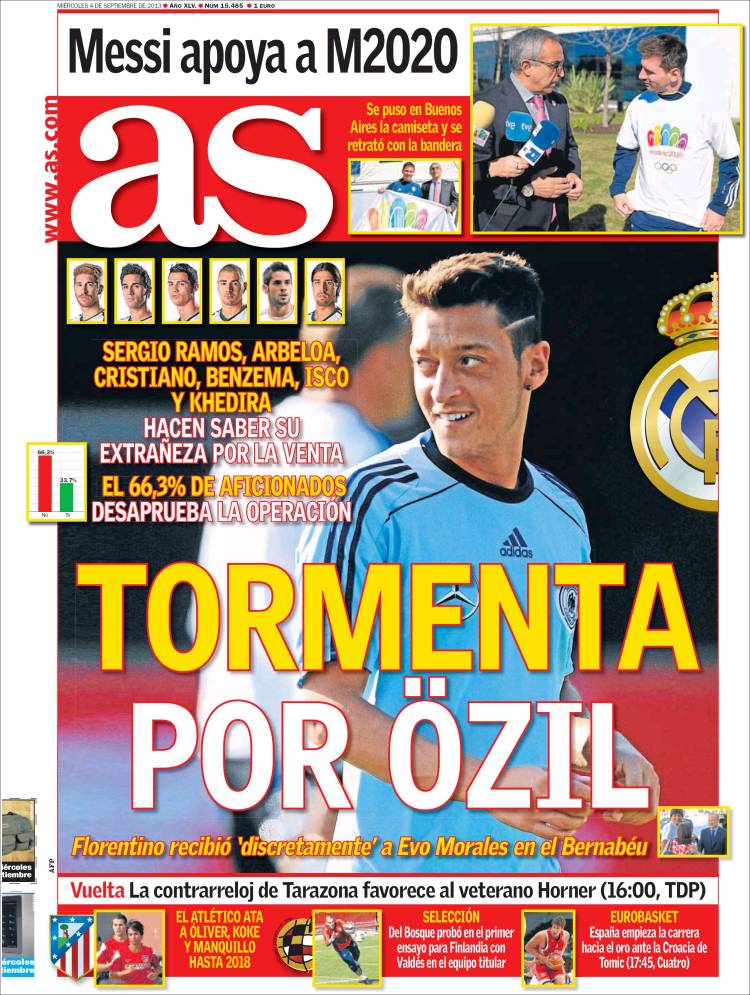 The Ozil storm
Florentino discreetly welcomes Evo Morales to the Bernabeu
Sergio Ramos, Arbeloa, Cristiano, Benzema, Isco, Khedira make it known that their surprise over the sale of the German
66.3% of the fans disapprove of the sale
Messi supports M2020
He puts on the shirt in Buenos Aires and has a photo taken with the flag
Vuelta: The timed stage of Tarazona favours veteran Horner
Atletico tie down Oliver, Koke and Manquillo until 2018
National team: Del Bosque tries in the first practice Valdes in goal in the lead up to the Finland game
Basketball: Spain start their bid for gold against Croatia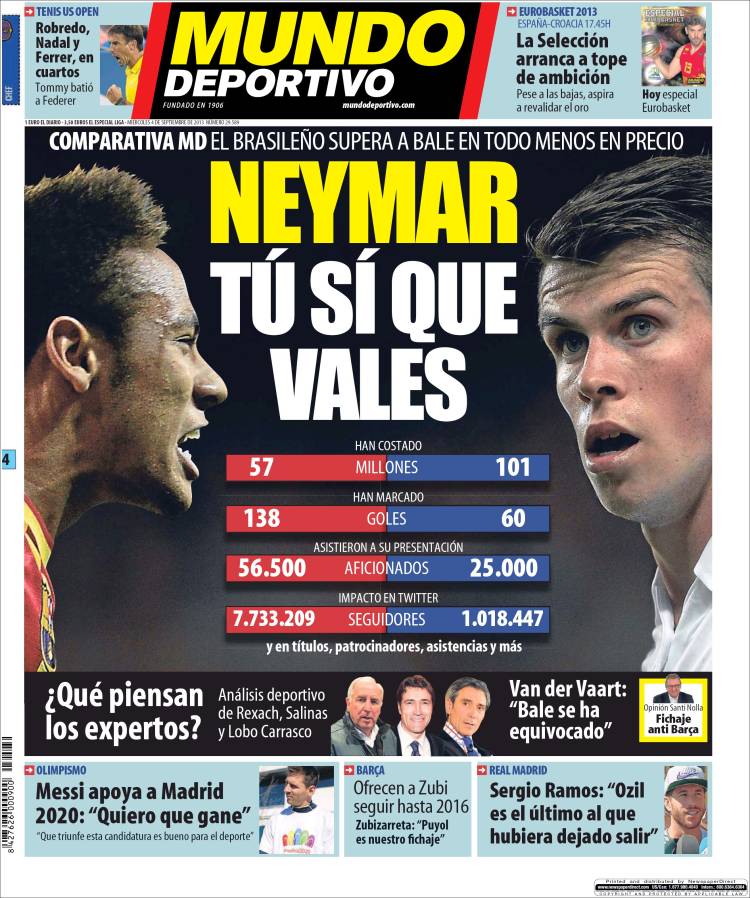 Neymar you are worth it
The Brazilian compares much better than Bale
Cost: Neymar 57, Bale 101
Goals: Neymar 138, Bale 60
Fans: Neymar 56500, Bale 25000
Followers on twitter: Neymar 7733209, Bale 1018447
and the Brazilian has more titles, sponsors, assists and more
What do the experts think?
Analysis from Rexach, Salinas and Lobo Carrasco
Van der Vaart: "Bale got it wrong"
Olympics: Messi supports Madrid's 2020 bid: "I want them to win"
"Winning the Olympics is great for sport"
Barca: They over Zubi a contract to 2016
Zubi: "Puyol is our new signing"
Real Madrid's Sergio Ramos: "Ozil is the last player that I would have allowed leave"
Tennis, US Open: Robredo, Nadal and Ferrer in the quarters
Tommy beat Federer
Basketball: Spain start with high ambitions against Croatia