Today's front-page headlines from Marca, AS and Mundo Deportivo.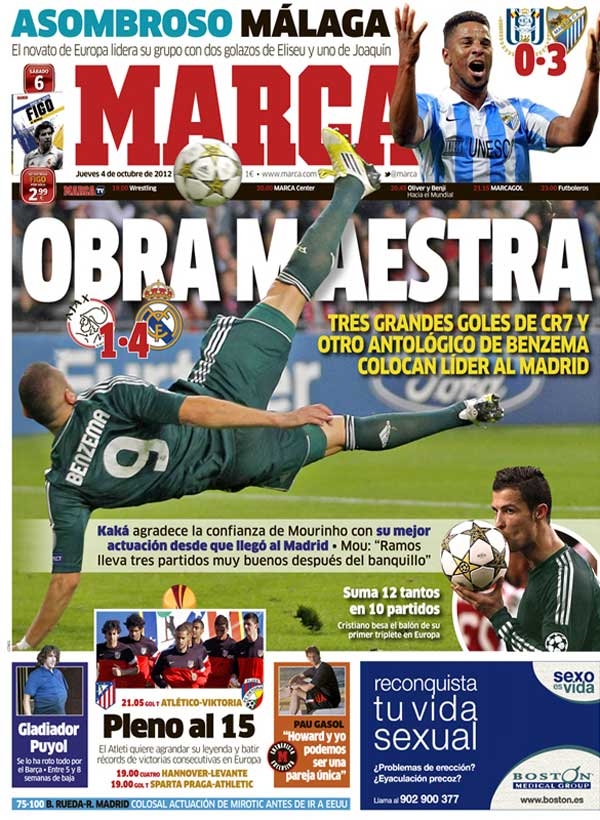 Masterpiece
Three great goals by CR7 and another unforgettable one by Benzema put Madrid at the top of the group.
Kaka thanks the confidence of Mourinho with his best performance since he arrived in Madrid.
Mou: Ramos has played three very good games since being benched.
Amazing Malaga. The novice in Europe leads their group with two great goals by Eliseu and another from Joaquin.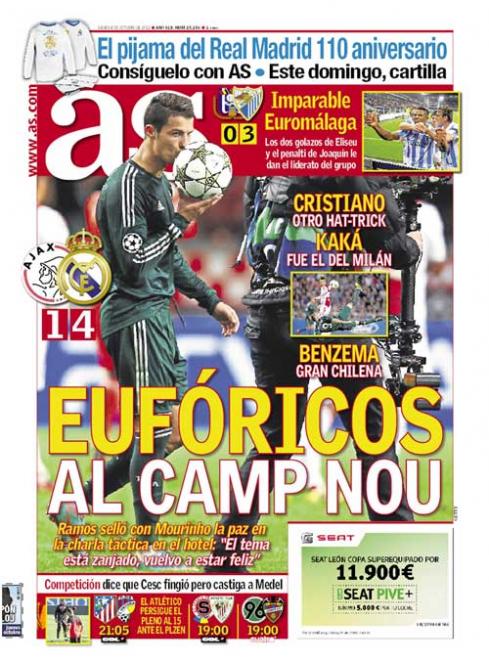 Euphoric to the Camp Nou
Cristiano: Another hat-trick
Kaka: Was the one from Milan
Benzema: A great overhead-kick
Ramos seals his peace with Mourinho in the tactical talk in the hotel. The issue is resolved, I've returned to being happy.
Unstoppable Euro-Malaga. Two great goals by Eliseu and Joaquin's penalty give them leadership of the group.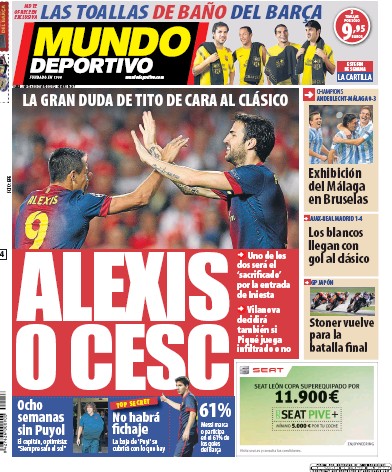 Alexis or Cesc? The biggest doubt for Tito ahead of the Clasico.
One of the two will be sacrificed for the inclusion of Iniesta.
Vilanova will also decide if Pique will play with an injection or not
Eight weeks without Puyol.
Exhibition from Malaga in Brussels.
The whites arrive at the Clasico with goals.