Today's front page headlines from Marca, AS & Mundo Deportivo.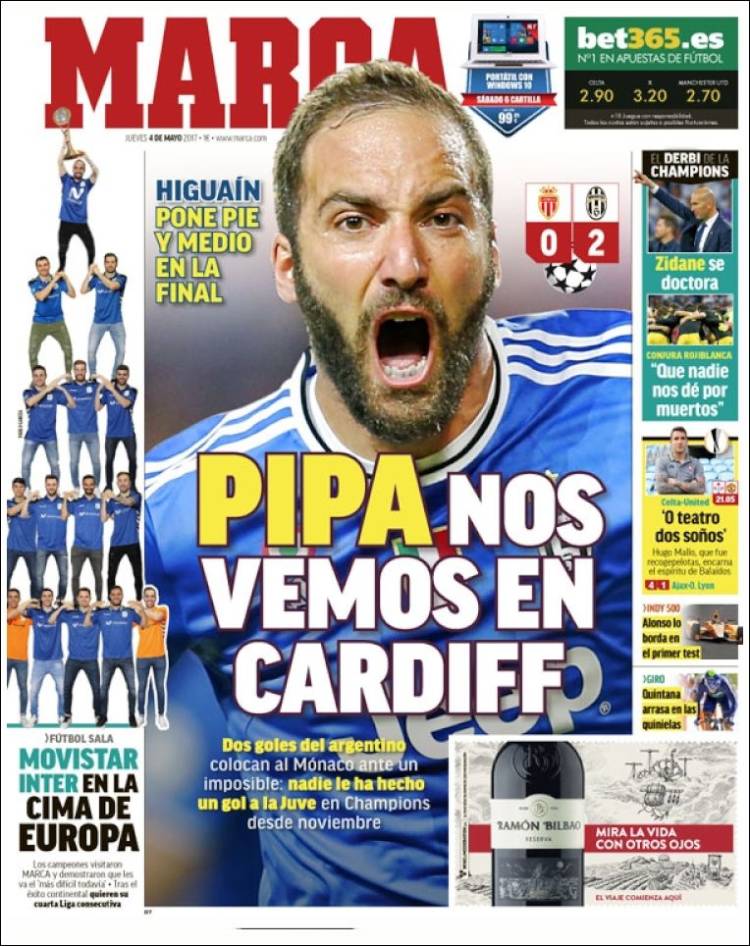 See you in Cardiff Pipa
Higuain puts Juve a foot-and-a-half into the final
Two goals from the Argentine puts Juve in control, they haven't conceded a Champions League goal since November
Zidane becomes the doctor of the Madrid derby in the CL
Atletico: 'No one will kill us'
'The threatre of dreams' - Hugo Mallo excited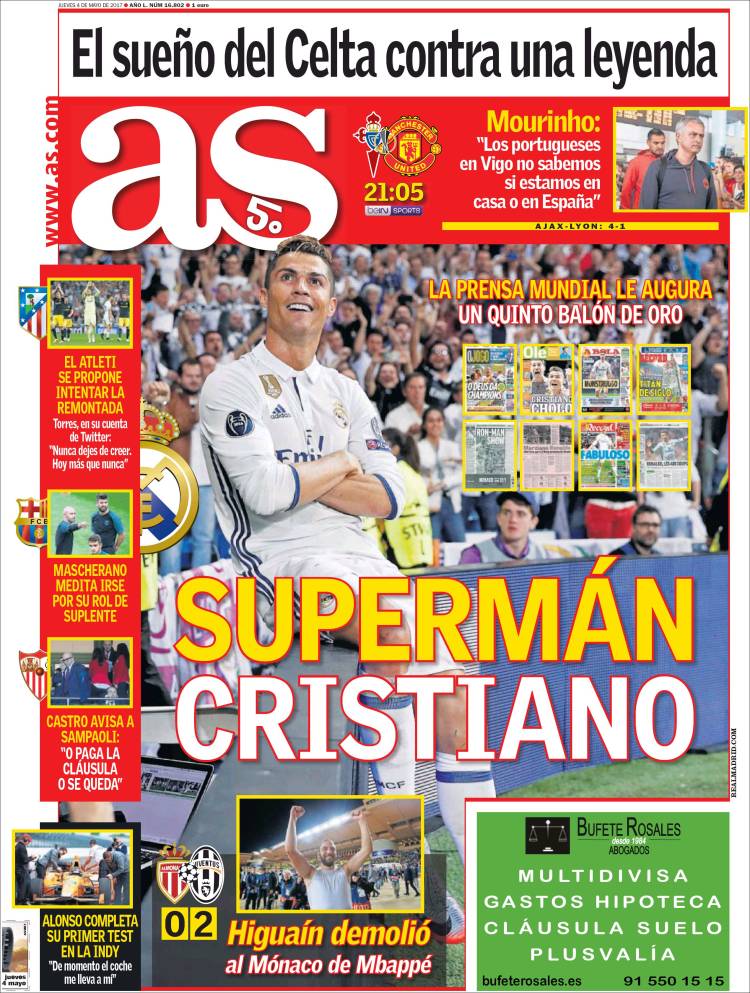 Superman Cristiano
The press heralds possibility of a 5th Balon d'Or
Higuain demolition of Mbappe's Monaco
The dream of Celta against a legend
Mourinho: "For Portuguese people in Vigo, we don't know if we are at home or in Spain"
Atleti intent on a comeback - Torres on twitter: Never stop believing. Today more than ever.
Castro to Sampaoli: "Pay the clause or you stay"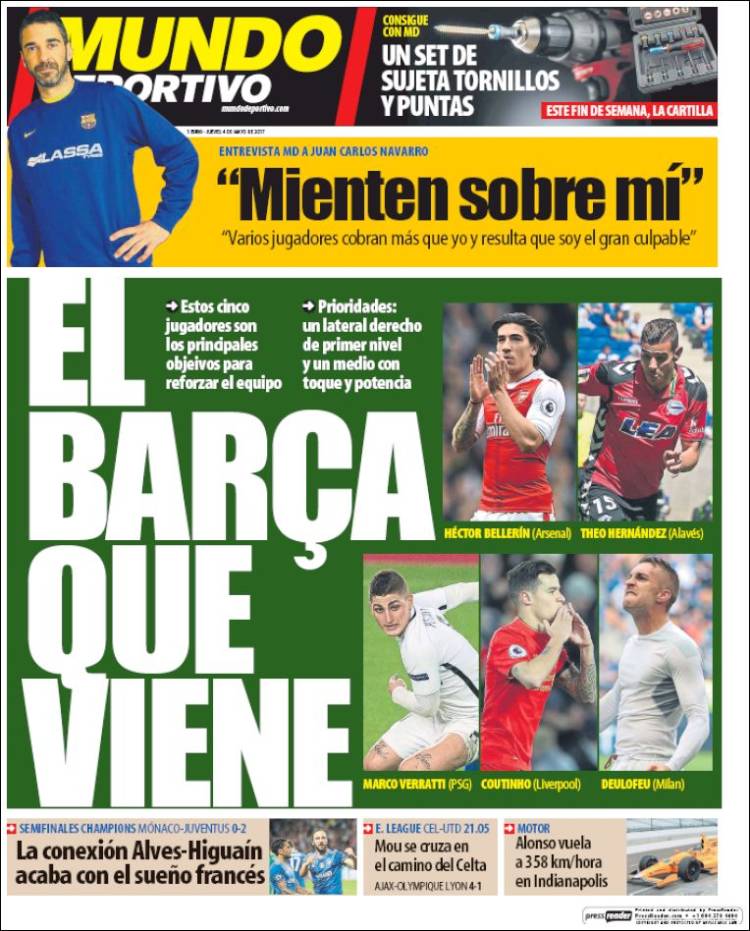 Barca's shopping list
These 5 players are the principle targets
Priorities: a first rate right-back and a forward with control and power
Theo Hernandez, Hector Bellerin, Philipe Coutinho, Marco Verratti, Gerard Deulofeu
"They lie about me" - "Several players charge more than me and it turns out I'm to blame"
The dream Alves-Higuain connection in France
Mourinho crosses Celta's path