Today's front-page headlines from Marca, AS and Mundo Deportivo.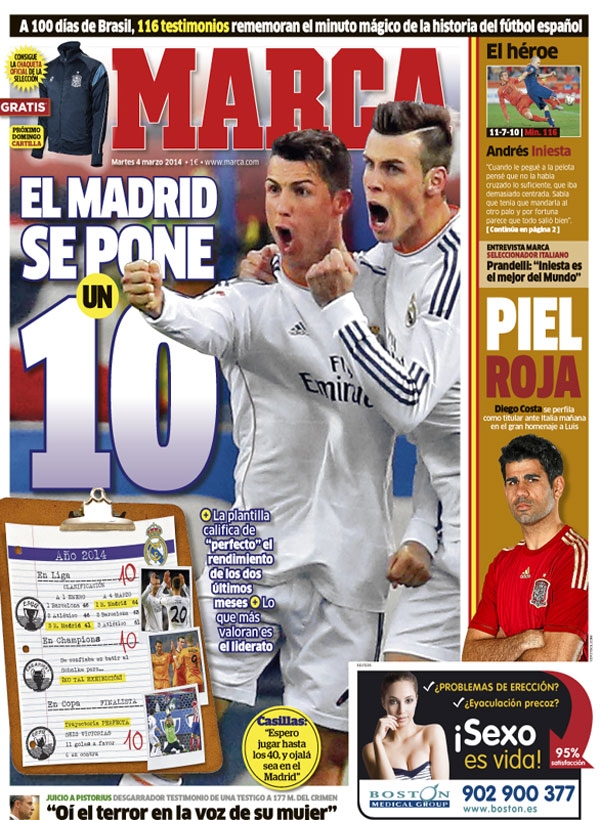 Madrid get a ten
Ten out of ten in La Liga
Ten out of ten in the UCL
Ten out of ten in the Copa
The team has risen to the challenge perfectly in the last two months
The most valuable achievement is their leading place in La Liga
Casillas: "I hope to play until 40 and hopefully at Madrid"
The Hero, Andres Iniesta
"When I shot the ball, I thought I had not hit it right, that it was going to close to the centre. I knew I had to send it to the other post but thankfully it all worked out"
Red Skin: Diego Costa getting ready to lead Spain against Italy
tomorrow
Prandelli: "Iniesta is the best in the world"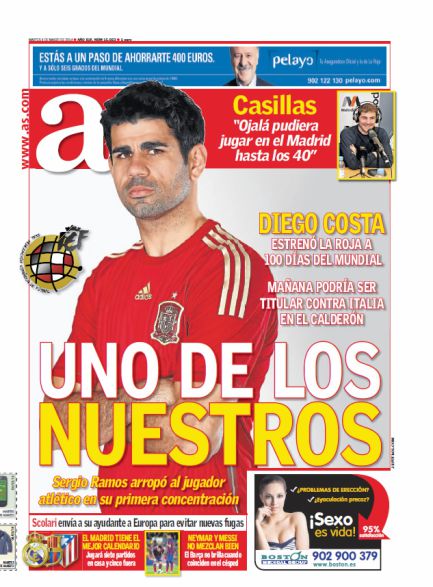 One of us
Diego Costa trains with La Roja 100 days before the World Cup
Tomorrow
he could start against Italy at the Calderon
Sergio Ramos supports him in his first training with the team
Casillas: "Hopefully I will be able to play with Madrid until I am 40"
Scolari sends his assistant to Europe to avoid any more players escaping Brazil
Madrid have the best run-in
They will play seven games at home, five on the road
Neymar and Messi do not mix well
Barca have not shone when the two have been on the pitch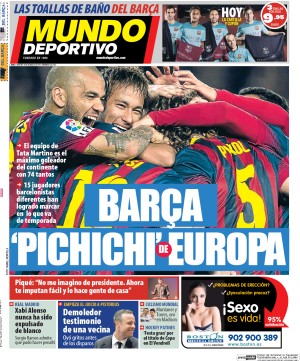 Barca, the best scorers in Europe
Tata Martino's team have scored more goals than any team in Europe (74)
15 players have scored in the season thus far
Pique: "I did not imagine the President and how they imputed so easily"
Xabi Alonso has never been sent off as a Madrid player
Sergio Ramos admits it was a penalty