Today's front-page headlines from Marca, AS and Mundo Deportivo.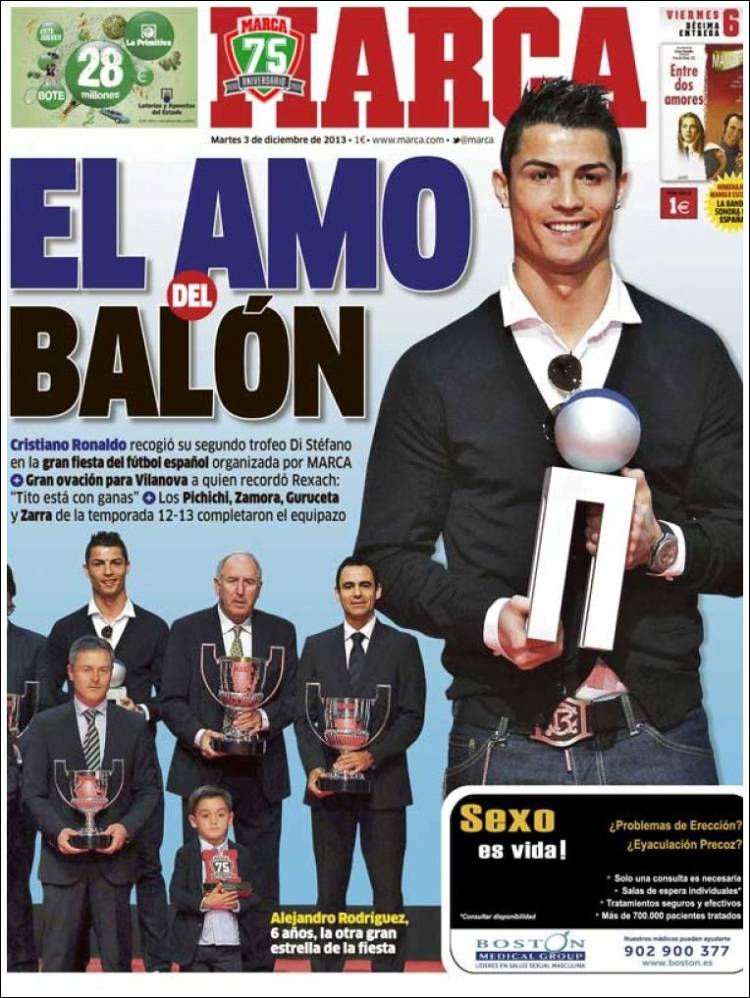 The Soul of the Balon
Cristiano Ronaldo picks up his second Di Stefano trophy at Spanish football's big gala organised by Marca
A great ovation for Vilanova, who Rexach remembered: "Tito is enthusiastic"
The Pichichi, Zamora, Guruceta and Zarra of the 12-13 season makes for a great side
Alejandro Rodriguez, 6-years-old, the other great star of the fiesta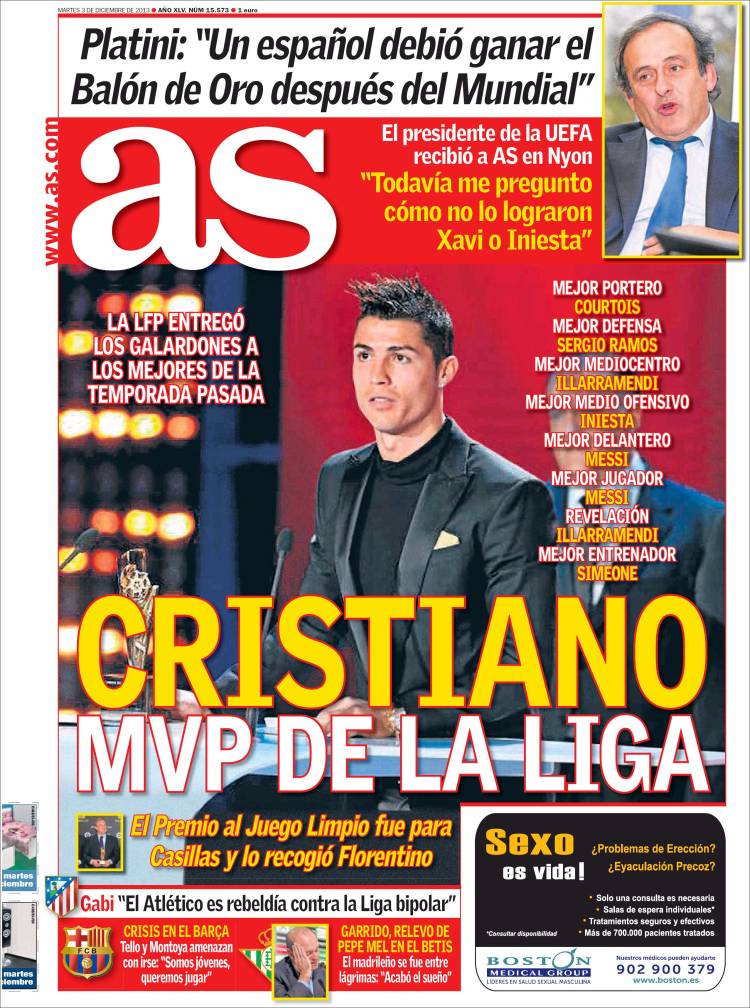 Cristiano wins the Players's Player award
The Best Goalkeeper - Courtois
The Best Defender - Sergio Ramos
The Best Midfielder - Asier Illarramendi
The Best Attacking Midfielder - Andres Iniesta
The Best Striker - Lionel Messi
The Best Player - Lionel Messi
The Revelation - Asier Illarramendi
The Best Coach - Diego Simeone
The LFP awards the best of last season
The award for Fair Play went to Casillas, recognised by Florentino
Gabi: "Atletico is the rebel in a bipolar La Liga"
Crisis at Barca
Tello and Montoya threaten to leave: "We are young and we want to play"
Garrido takes over Pepe Mel's post at Betis
The Madrileno left amid tears: "The dream is over"
Platini: "A Spanish player should have won the Balon d'Or after the WOrld Cup"
The UEFA President receives AS in Lyon: "I still ask myself how Xavi or Iniesta have not won it"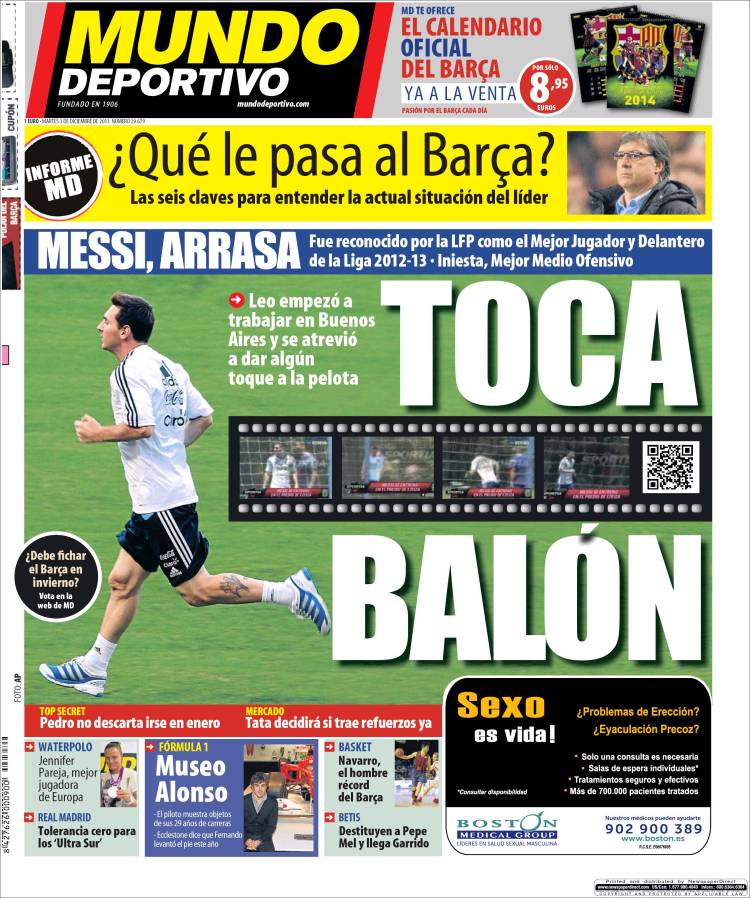 Playing with the ball
Leo has started his recovery in Buenos Aires and has started work with the ball
Do Barca have to sign someone in winter?
What has happened at Barca?
The six keys to understanding the current situation of the leader
Messi sweeps up the awards
He was recognised by the LFP as the Best Player and Best Striker of the La Liga season of 12-13
Iniesta the Best Attacking Midfielder
Pedro thinking of leaving in January
Tata will decide if he needs reinforcements
Real Madrid: Zero tolerance for the Ultra Sur
Basketball: Navarro, Barca's record man
Betis: Pepe Mel replaced by Garrido