Friday's front page headlines from Marca, Diario Sport & El Mundo Deportivo, in English…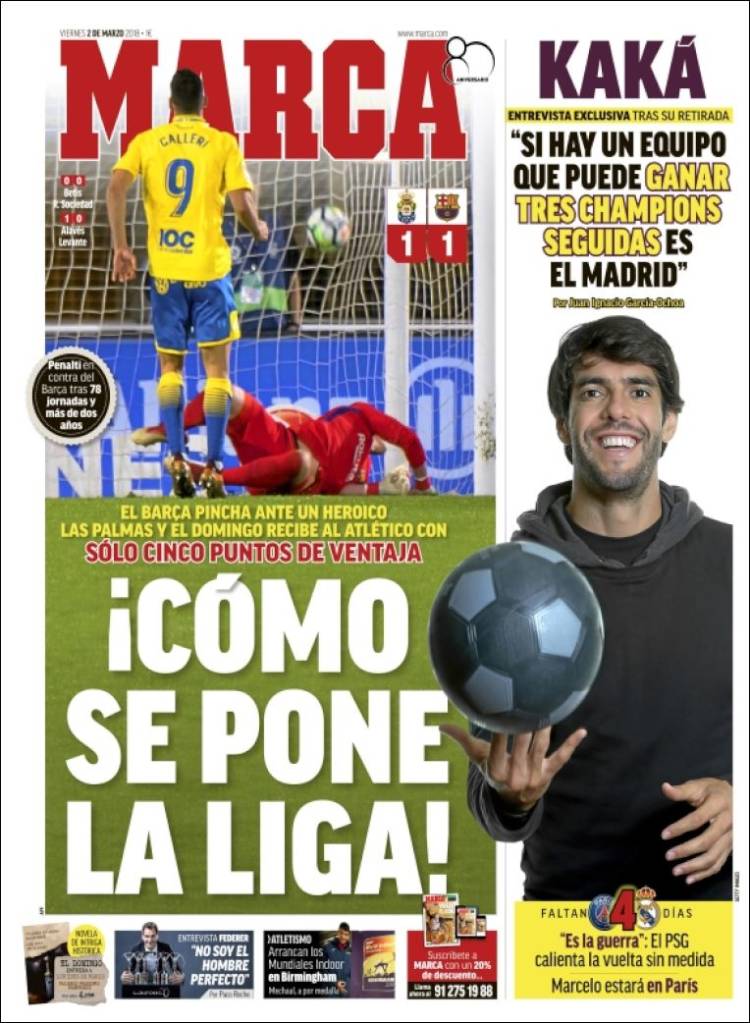 How to get La Liga!
Barca stopped by a heroic Las Palmas and now only 5 points difference at the top
First penalty against Barcelona in 78 matchdays, 2 years
Kaka: "If there's a team who can win three consecutive UCLs, it's Madrid!"
"It's war" - PSG v Madrid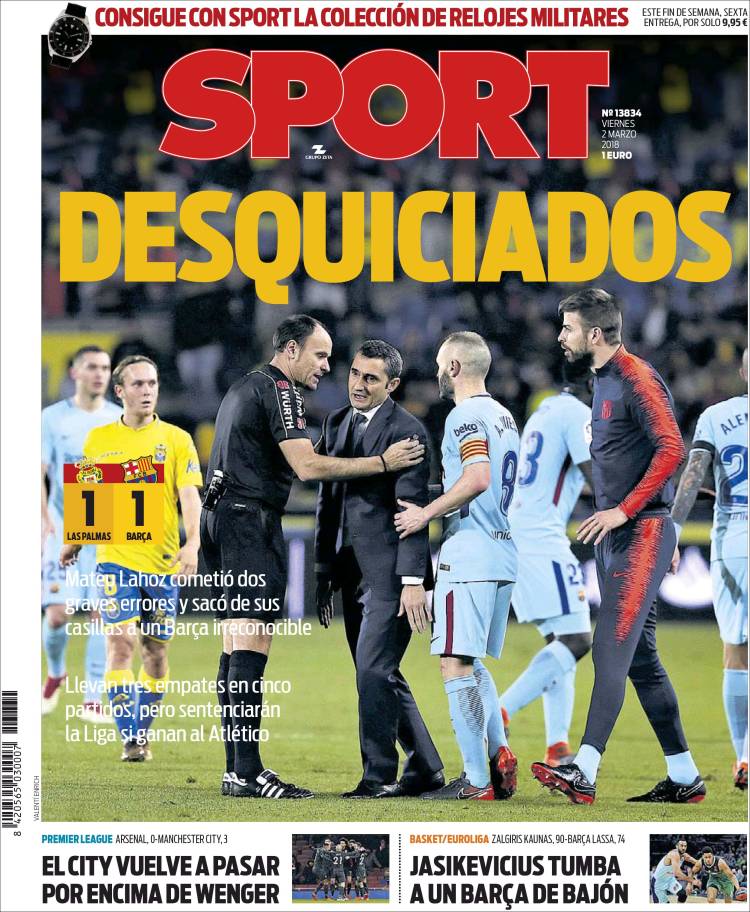 Deranged!
Mateu Lahoz commits crucial errors in Barca's match at Las Palmas, three draws in five matches ahead of Atlet game
City return to Premier League action above Arsenal