Today's front-page headlines from Marca, AS and Mundo Deportivo.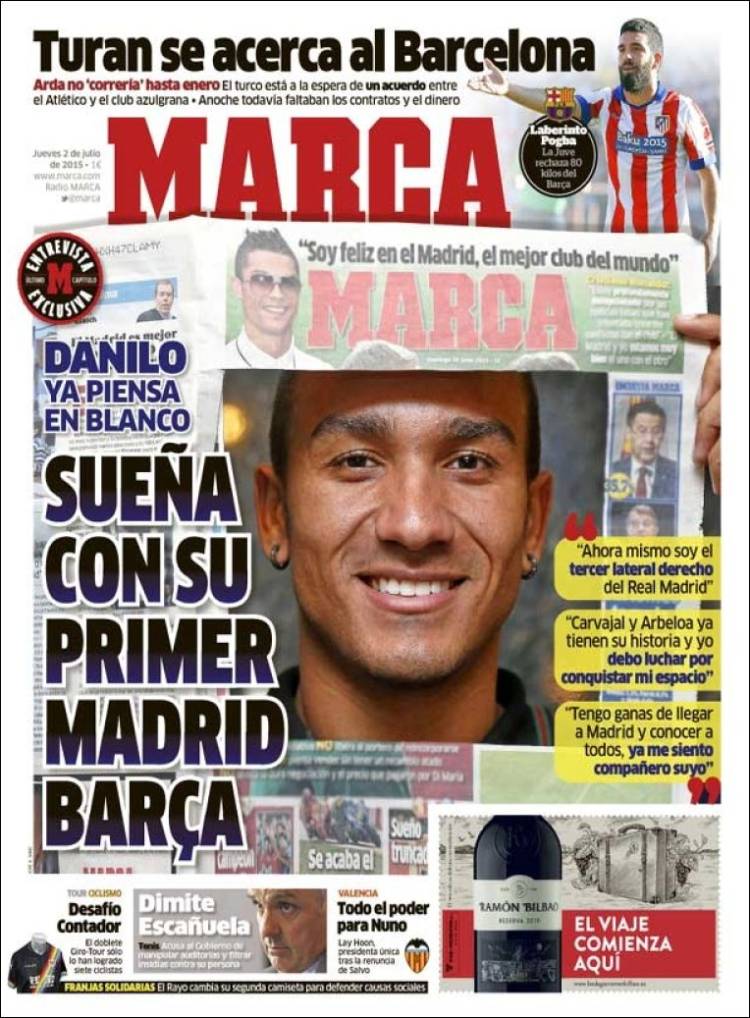 Danilo now thinks about Los Blancos
He is dreaming of his first Madrid-Barca
"At the moment I am the third choice right-back of Real Madrid."
"Carvajal and Arbeloa already have their history and I need to fight for my place."
"I'm looking forward to arrving in Madrid and getting to know everyone, I already feel like one of their teammates."
Turan closing in on Barca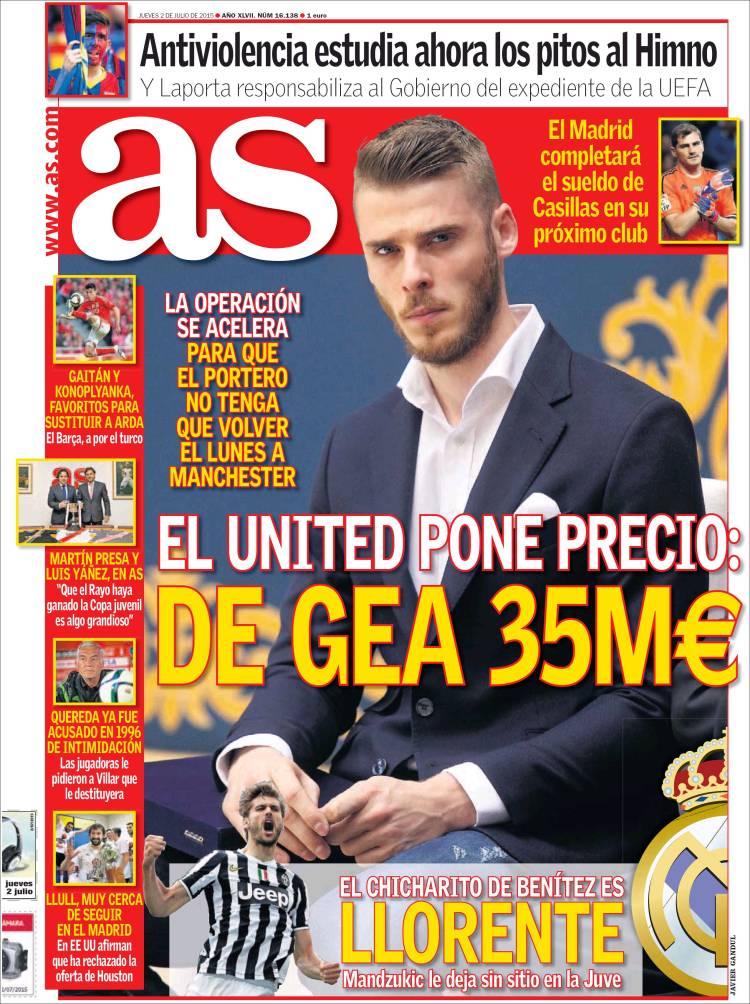 United name their price: De Gea 35 million euros
Negotiations accelertate so that the goalkeeper does not have to return to Manchester on Monday.
Benitez's Chicharito is Llorente.
Mandzukic has left him without a place at Juve.
Real Madrid will complete the salary of Casillas at his next club.
Gaitan and Konoplyanka, favourites to replace Arda.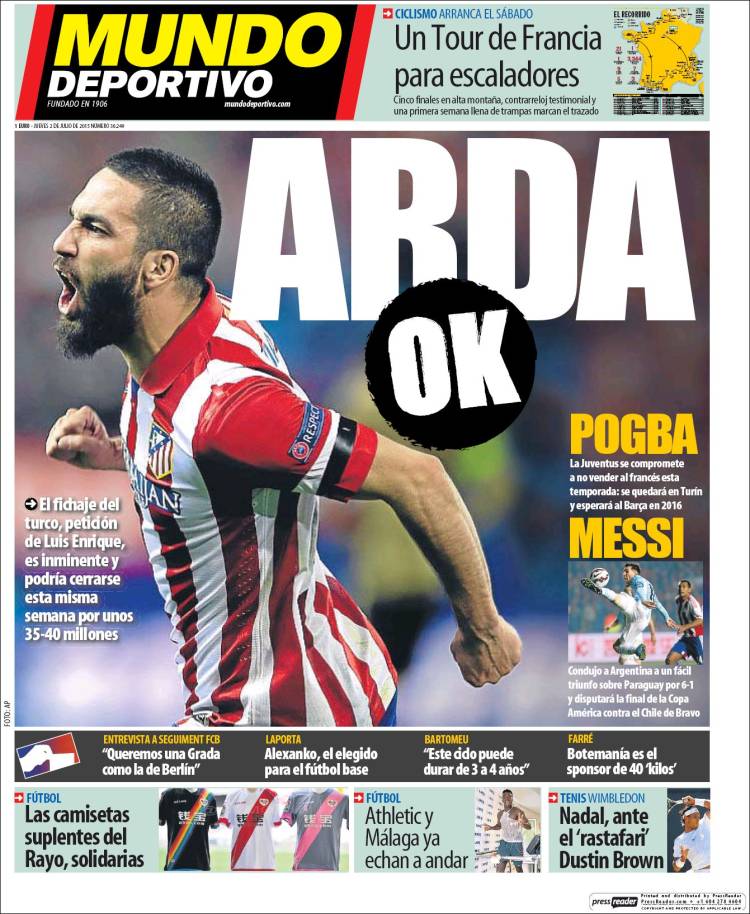 Arda OK
The signing of the player, at the request of Luis Enrique, is imminent and could be made this week for between 35-40 million euros.
Pogba - Juventus compromises by not selling Pogba this season: he will stay in Turin and wait for Barca in 2016-17
Messi - steered Argentina to an easy 6-1 win over Paraguayand will contest the Copa America final again Claudio Bravo's Chile.