Saturday's Front Page Headlines from Marca, Diario AS and Mundo Deportivo, in English.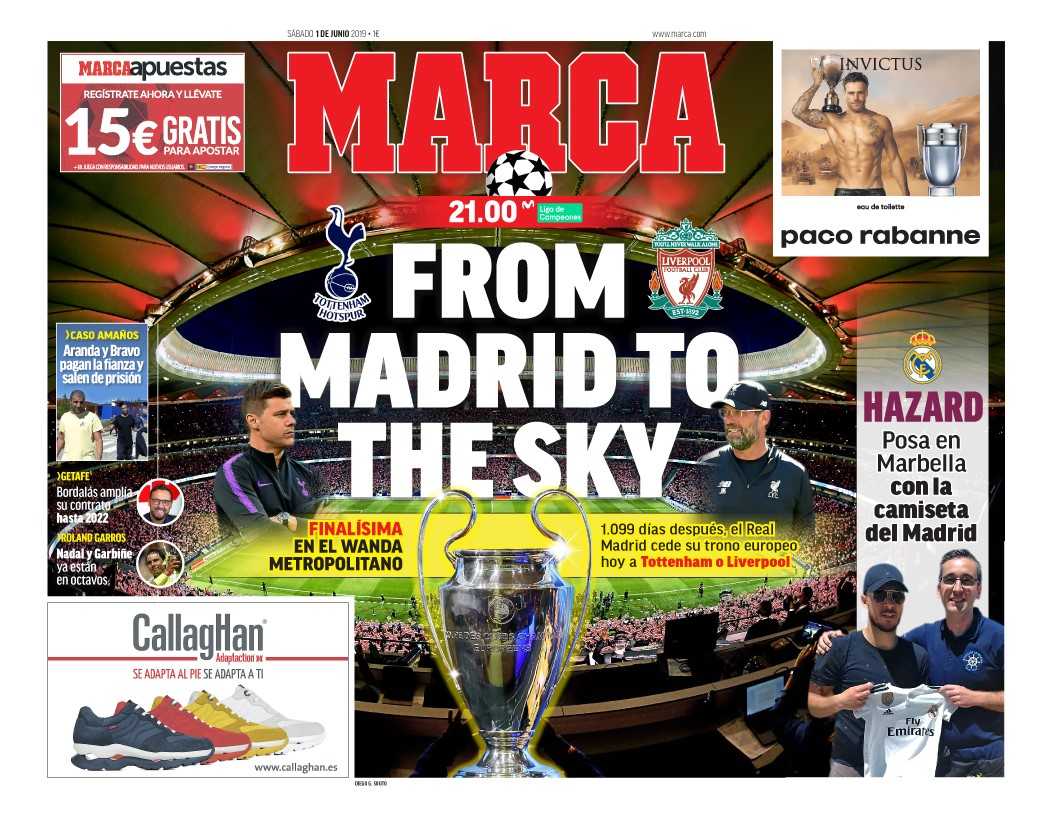 CHAMPIONS LEAGUE: FROM MADRID TO THE SKY - The Champions League Final is set for the Wanda Metropolitano, Real Madrid will surrender their European crown, after 1,099 days to either Liverpool or Tottenham.
REAL MADRID: Transfer target Eden Hazard is snapped in Marbella holding a Los Blancos shirt.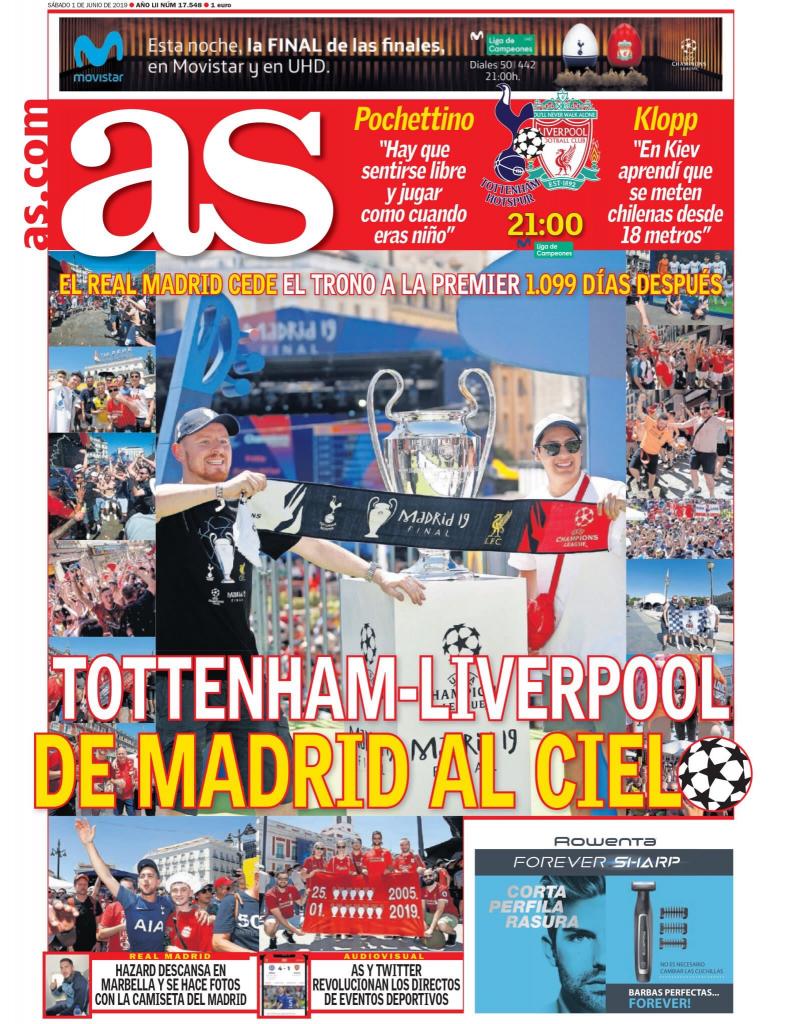 CHAMPIONS LEAGUE: FROM MADRID TO THE SKY - Real Madrid will end their 1,099 day reign as European champions, with either Liverpool or Tottenham taking over.
CHAMPIONS LEAGUE: Pochettino: "You have to be free and play as if you were still a child"
CHAMPIONS LEAGUE: Klopp: "In Kiev, I learned that you can score a bicycle kick from 18 yards out"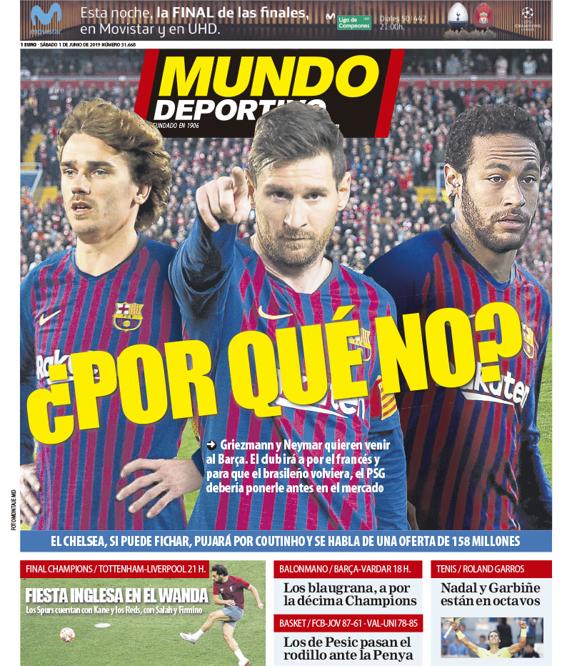 BARCELONA: WHY NOT? - FC Barcelona will move for Antoine Griezmann, and also try to bring Neymar back to the club, if PSG put the Brazilian international on the market.
CHAMPIONS LEAGUE: THE ENGLISH IN THE WANDA - Tottenham are banking on the fitness of Harry Kane, with Liverpool confirm that Mo Salah and Ronerto Firmino are fit to play.