Tuesday's front page headlines from Marca, Diario Sport & El Mundo Deportivo.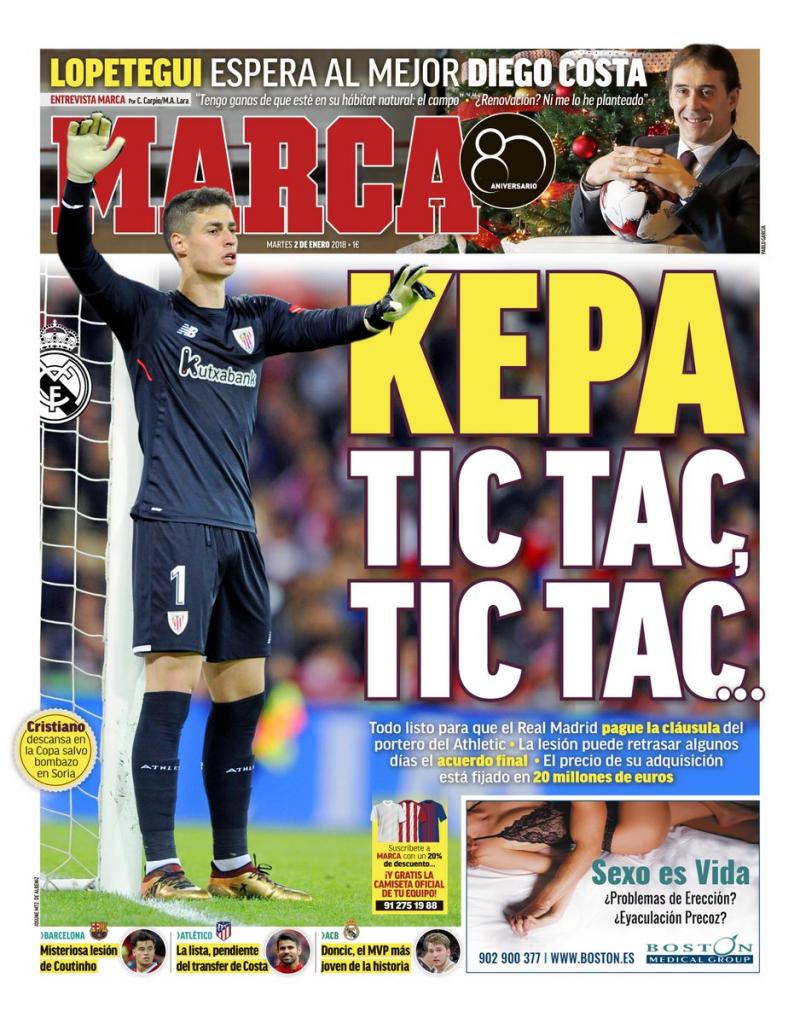 Kepa - tic tac, tic tac
Everything is ready for Madrid to meet the €20m clause, but injury slows down agreements
Lopetegui waits for the best Costa - "I want him to be in his natural habitat. Renewal? I haven't raised the issue"
Mysterious Coutinho injury
Squad list, pending Diego Costa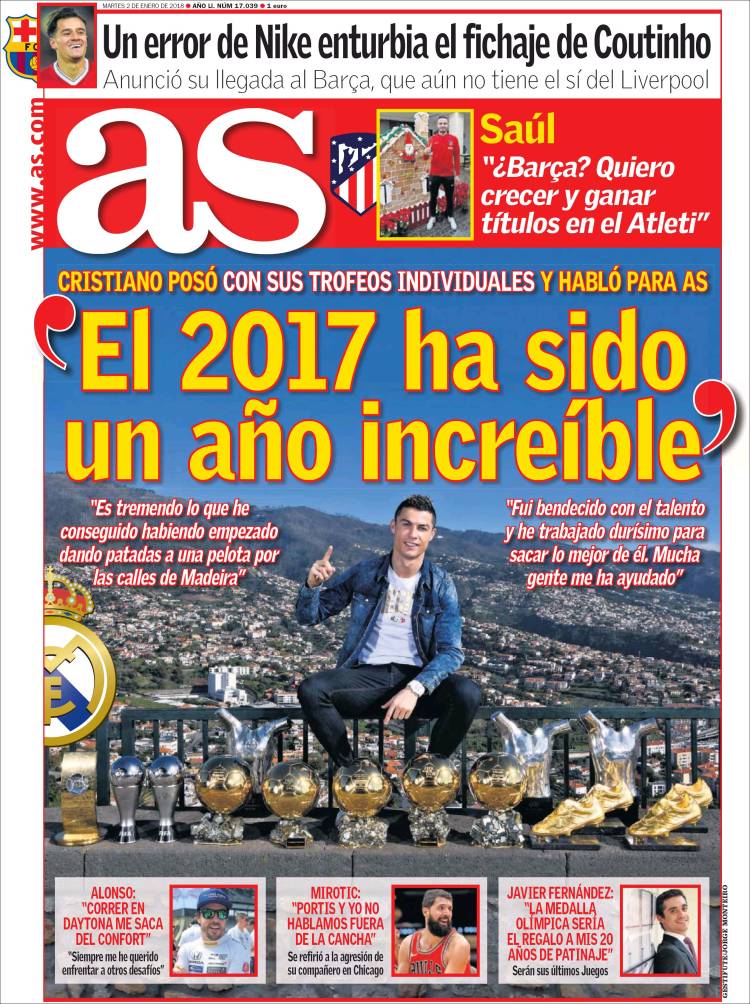 A mistake from Nike muddles the signing of Coutinho
It announced his move to Barca, even though he does not have a 'yes' from Liverpool
Saul
"Barca? I want to grow and win trophies with Atleti"
Cristiano poses with his individual awards and talks to AS
"2017 was an incredible year"
"What I've won is tremendous, given I started out by kicking a ball in the streets of Madeira"
"My talent was a blessing and I've worked extremely hard to give the best of myself. A lot of people have helped me"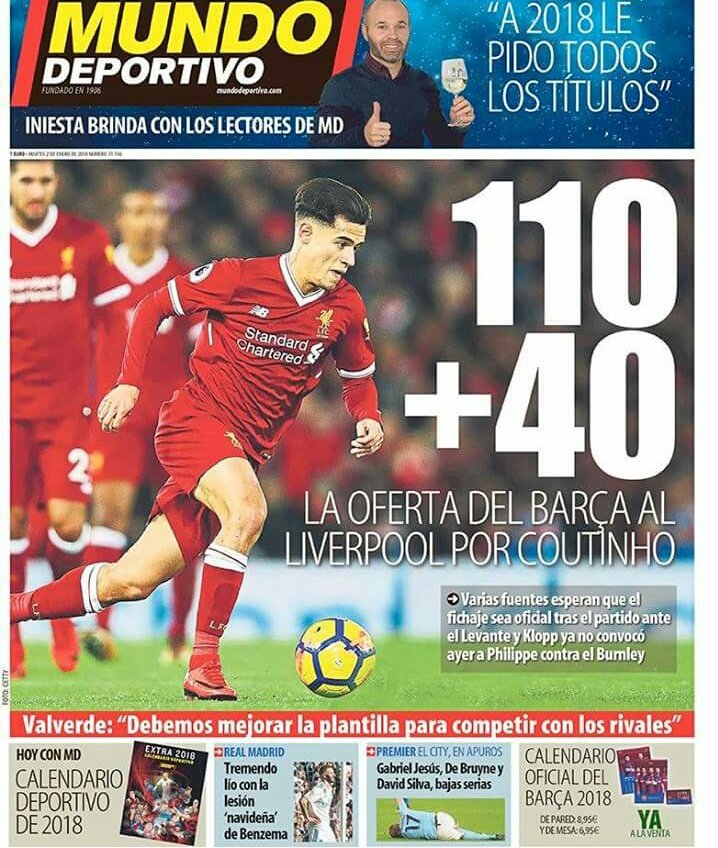 110+40 - Barca's offer for Coutinho
Various sources believe deal will happen after Levante game
The player did not take part against Burnley
"In 2018 I ask for all the titles" - Iniesta
Valverde: "We should improve our team to compete with rivals"
Awful mess with Benzema's 'Christmas' injury
De Bruyne, Jesus and D Silva serious casualties