After the first evidence of the refereeing reports given to Barcelona in El Caso Negreira emerged last week, Libertad Digital have released another report on referee Carlos Delgado Ferreiro.
The report in quesion was ahead of El Clasico in 2012, which finished 2-2 with a brace each from Lionel Messi and Cristiano Ronaldo. The report consists of three pages, and was put together by Jose Maria Enriquez Negreira himself.
The report details how Delgado will have 'prepared the control of the match well', and applies advantage where possible.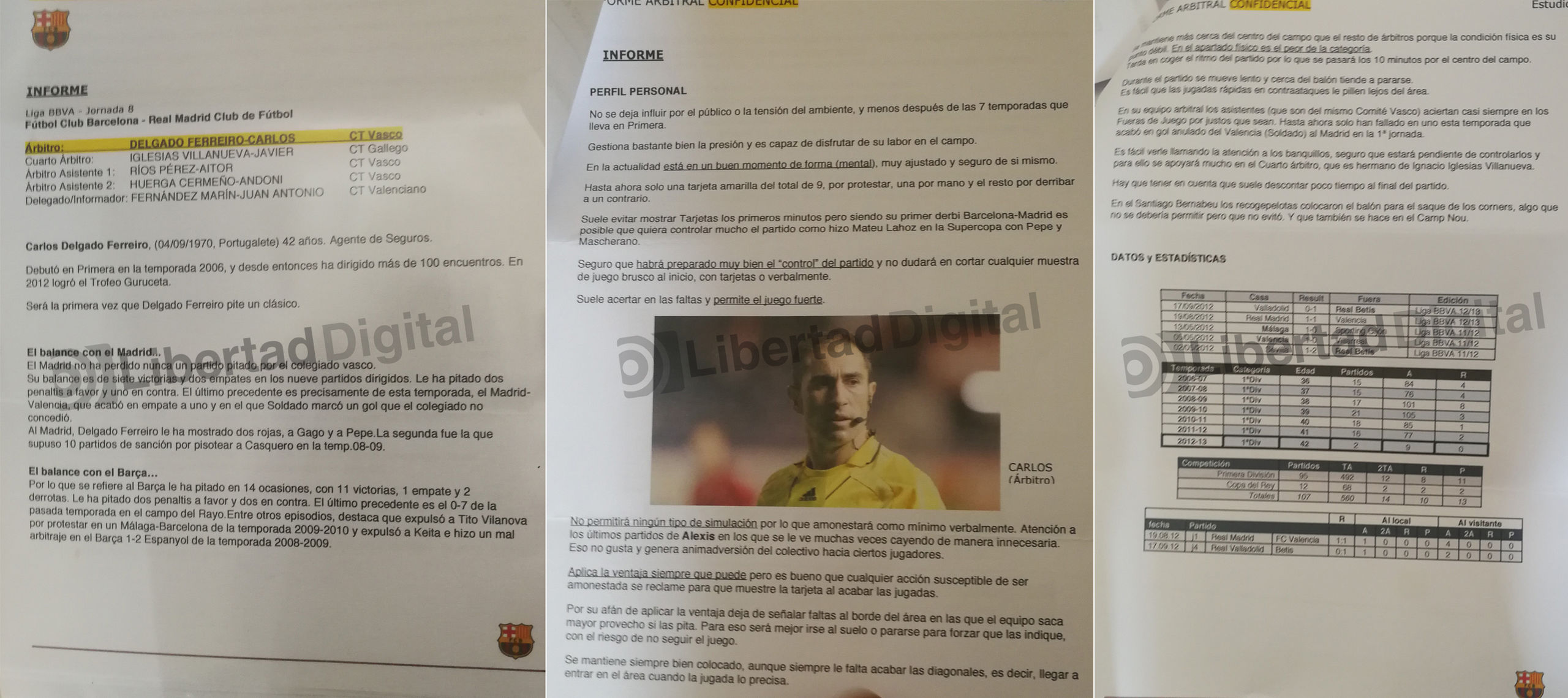 It also explains that it's best to go to ground 'in order to make sure that he recognises the fouls', however that he is likely to punish dives.
'The worst physically in the class' is also a description of Delgado, who retired two years later. 'He struggles to pick up the rhythm of the game and will spend the first ten minutes in the middle of the pitch.'
Barcelona maintain their innocence over El Caso Negreira, insisting that all is above board. The charges were recently accepted into the court process this week, and the club, Josep Maria Bartomeu and Sandro Rosell are all facing charges of 'continuous corruption' as things stand.