Referees have been the main topic of discussion in Spain for the last month, and following Real Madrid's win over Liverpool, Thibaut Courtois called an official out in the press – from another game.
Speaking after Real Madrid's victory over Liverpool, Courtois referenced an incident from the Champions League games the previous night. Marca carried his comments.
"Yesterday Hernandez Hernandez was in the VAR and called for this hand from Leipzig… he is the same referee who was called across by VAR in a derby for a clearer hand that he did not call (Felipe in the Metropolitano)… I would like to ask him why."
Courtois is referring to a penalty given against RB Leipzig for Manchester City on Tuesday night, which many felt was harshly given. He compares it with an incident in a Madrid derby two seasons ago, which was crucial in helping Atletico Madrid to the title. In that incident the ball hit Felipe's hand and was not given, as it was deemed unintentional and presumably in a natural position.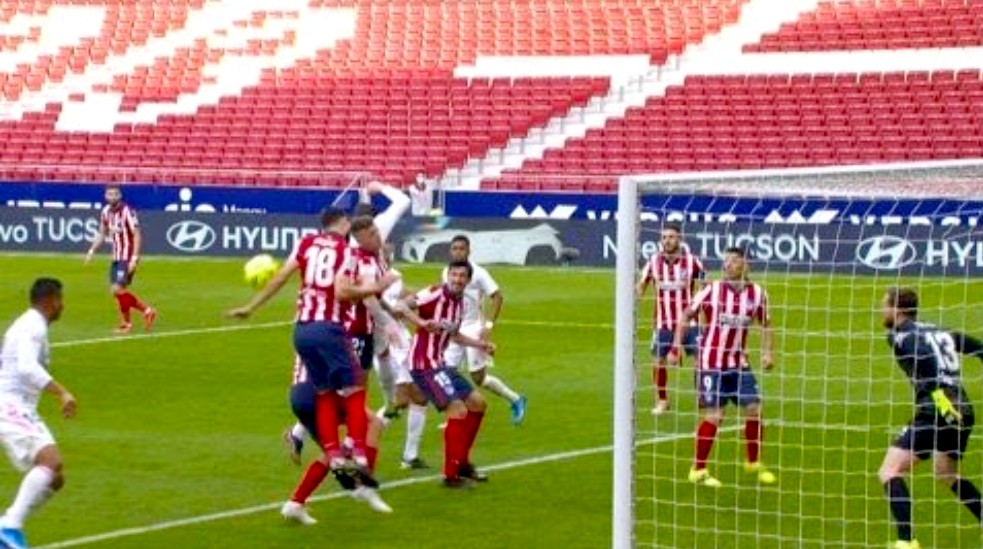 Without delving into the minutiae of individual decisions, what is clear is that fans, players and managers are all in agreement that they do not like the handball law, which seems like grounds for change.