La Liga president Javier Tebas has reiterated his stance on the El Caso Negreira allegations against Barcelona.
The case involve claims surrounding Barcelona's rumoured relationship with the former Vice President of the Referee's Committee Enriquez Negreira.
The Catalan giants are accused of making illegal payments to Negreira, in his former role, as part of an attempt to influence referees to make favourable decisions for Barcelona, under the guidance of Negreira.
Barcelona were charged with paying Negreira and his company Dasnil 95, an estimated £7.4m between 2001 and 2018,  which club president Joan Laporta has fiercely denied.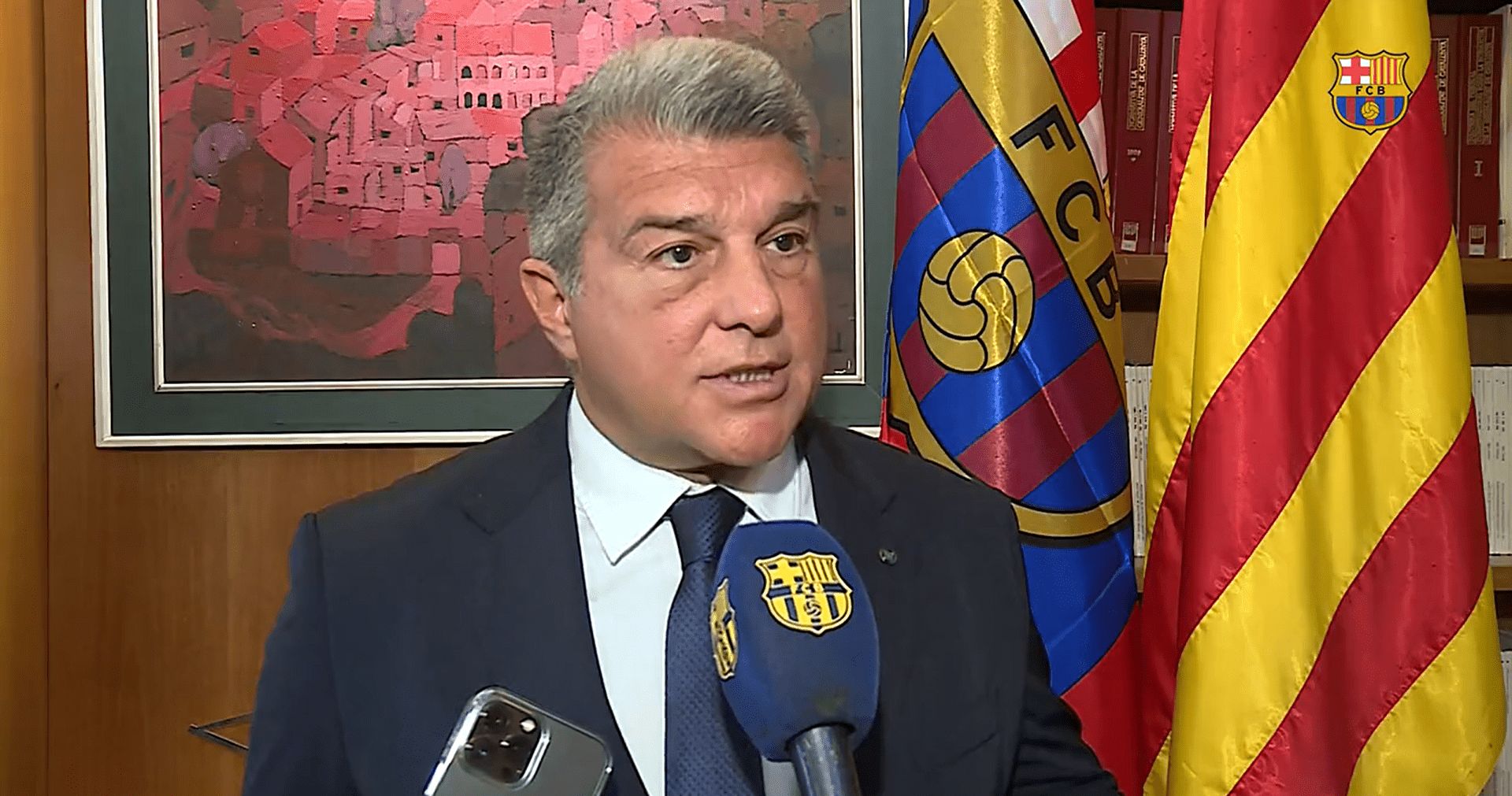 Spanish prosecutors have confirmed their intention to ask for a judge to review the case with Tebas calling on Laporta to resign if the charges are proved.
Tebas has now doubled down on his message, as the case continues to develop, with the league chief unhappy with Barcelona's lack of an movement on the matter.
"I don't know if the position of the president of Barcelona is the most appropriate", as per reports from Marca.
"I don't remember a time with such a reputational crisis, not only for Barcelona, ​​but also for football. We have to act, go all the way, and if there are guilty parties, whoever it is, take responsibility.
"If there are no guilty parties, then all the better for everyone .
"I am ashamed we still don't have a convincing explanation. We don't have an explanation from Barcelona, and a few days have already passed."