Real Madrid defender has felt the neeed to explain why he voted for Lionel Messi in the FIFA Best Awards following heavy social media abuse. In the latest lamentable incident, some of that abuse crossed over into racism too from his own 'fans'.
As Austria captain, Alaba voted for Messi first in the best awards, followed by teammate Karim Benzema and Kylian Mbappe third. However Alaba received heavy abuse on his Instagram account after that. Some of that was racial, including comments of monkey emojis.
Alaba then put out this statement on his story, explaining that the whole Austria team decided on the vote.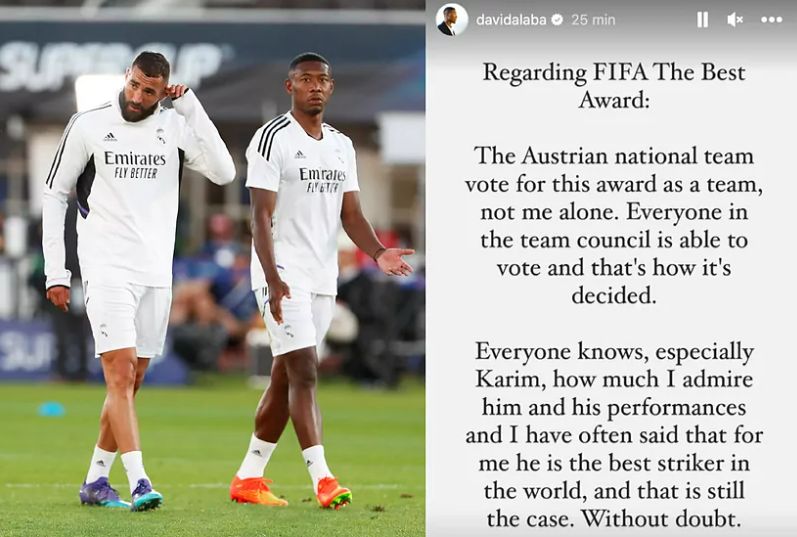 Regardless of who or how the vote was cast, the abuse shows that social media companies should be taking a stronger stance on accounts that are racist.
It also highlights the ridiculous state of matters that players are duty-bound to vote for their teammates, regardless of their opinions. It makes a strong argument for keeping these votes anonymous.