Barcelona legend and Paris Saint-Germain star Lionel Messi was back in the Catalan capital this week, as he met up with some of his former teammates for dinner.
Messi was his typical decisive self at the weekend, firing home a stoppage time winner for PSG against Lille to make it 4-3. With a rare midweek off ahead of the Le Classique against Marseille on Sunday night, Messi took advantage of a day off to return to the place he called home for over two decades.
Wife Antonella Rocuzzo posted a photo with Messi, former Barcelona teammates Sergio Busquets, Jordi Alba, former fitness trainer Pepe Costa, and their partners, presumably from Monday night.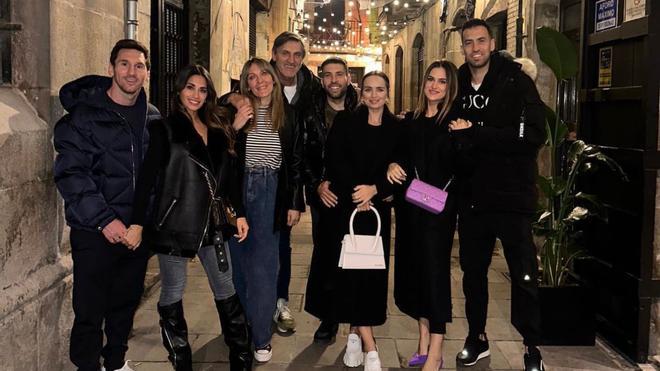 The photo is taken outside of Michelin-star restaurant Estimar, which specialises in seafood, in the Gothic quarter-El Born.
Messi is out of contract in the summer at PSG and as he demonstrated at the World Cup, is still one of the very best around, despite his advancing years.