Barcelona head coach Xavi believes his side are as potent in attack as Premier League champions Manchester City.
Xavi is leading La Blaugrana on a title charge this season as they aim to secure a first La Liga trophy since 2019.
The Catalans continue to improve, and fight for glory in the Copa del Rey and Europa League, on the back of an impressive 2-2 midweek draw at home to Manchester United.
Xavi's objective is a Champions League qualification spot, as a minimum in 2023, and he is confident his forward players can trouble any defence they will face in the coming weeks.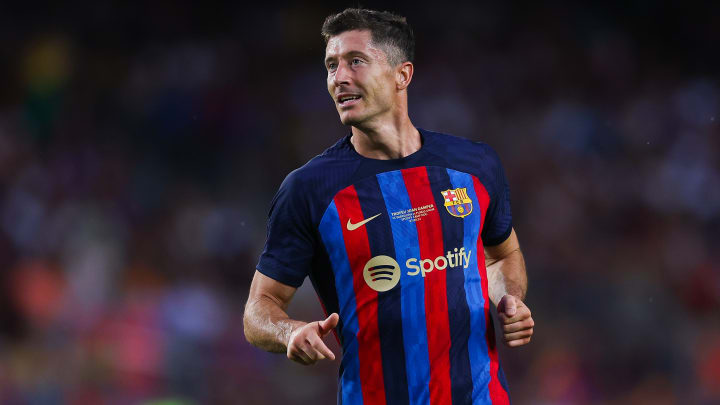 "We're probably the most attacking team in Europe, along with City. It's incredible that some people say I'm a defensive coach", as per reports from Marca.
Barcelona host Cadiz this weekend, with rivals Real Madrid in action 24 hours beforehand, and Los Blancos could close the title gap to five points overnight, if they win.
Xavi's charges then head to Old Trafford for their Europa League last 16 play off second leg in midweek with the tie evenly poised ahead of the return fixture.